A mechanical engineer quit his job and has taken up animal husbandry and organic farming
Bengaluru: Meet Haresh Patel. He is a mechanical engineer hailing from Gujarat. 
Today, he has made a name for himself in a field not connected to his academic qualification. 
After quitting his profession, he took up animal husbandry. What started initially with 4 cows, now is a profitable venture, with 44 cows. It was based on his father's advice that he switched to animal husbandry. 
He has named his goshala as Madhav goshala. The ghee manufactured is sold in the market at Rs 1700 per ghee. 
Apart from animal husbandry, Haresh Patel also does farming. He does it in the land he owns. He uses cow dung and cow urine in the fields and avoids chemical fertilisers. 
Haresh has a special love for Gir breed of cows. He now hopes to rear a hundred cows now. For this purpose, he hopes to take the help of state government. 
It is heartening to note that Haresh now earns Rs 8 lakh per year. 
The shift from mechanical engineering to animal husbandry and organic farming was unconventional, but more satisfying and gratifying for Haresh. 
Generally, when such decisions are taken, many are made fun of. But the perseverance and the will to do things in a different manner makes them do wonders. 
In another such instance, a construction worker in Delhi quit his job in New Delhi. He travelled to Uttarakhand and took up organic farming. Now, he gets phenomenally paid as he exports his produce. 
47-year-old Gopal Dutt Upreti is the person we are talking about.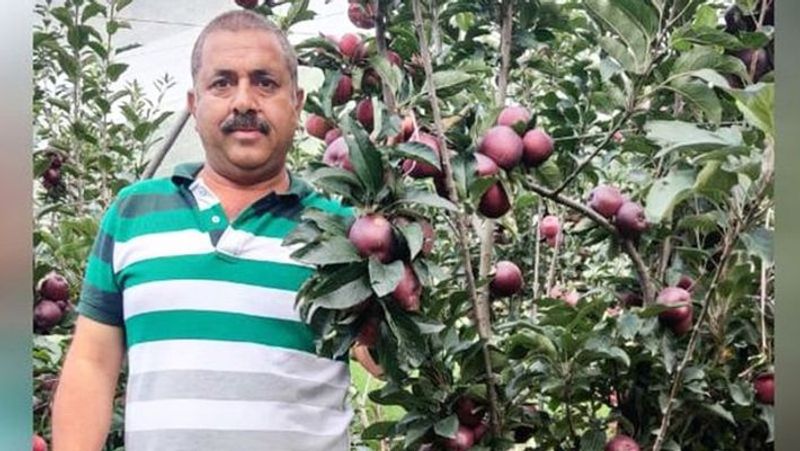 He has to his credit, growing the tallest coriander plant with a height of 7.1 feet (2.16 metre) using traditional Himalayan farming techniques.
As reported by Hindustan Times, the reading goes thus: "The tallest coriander plant is 2.16 m (7 ft 1 in) and was grown by Gopal Upreti (India) in Ranikhet, Uttarakhand, India, as measured on 21 April 2020. As an organic farmer, Gopal grows coriander every year. Using traditional Himalayan farming methods brings its own challenges. As the coriander is grown without using a polyhouse or any artificial covering, the crop is sometimes exposed to the harsh Himalayan weather conditions".
 
Last Updated Oct 25, 2020, 3:30 PM IST