A retired schoolteacher in Jharkhand has taken upon himself to teach the kids of his village even after his retirement
Bengaluru: What do people do after retirement? Well, some would like to lead a relaxed life. Some others would like to take up a new hobby. 
But Lobin Sabar is different. He is a retired schoolteacher. After his retirement, he has been busy giving free education to the children of poor tribals in his village, Sohda Sabar, in East Singhbhum district of Jharkhand, reports The New Indian Express. It adds that Sabar was a teacher at the Scheduled Tribe Residential Girls High School in Chaibasa district and retired in February.
After he returned home after his retirement, he was pained to see the children of his village waste their precious time in playing and other such activities for an entire day.  
So he spoke to the parents about sending the children to school. But their reply shocked him. As reported by the website, they said, "What will the children do in school if they have to become farmers?" And that only made him more resolute in doing something very positive for the children.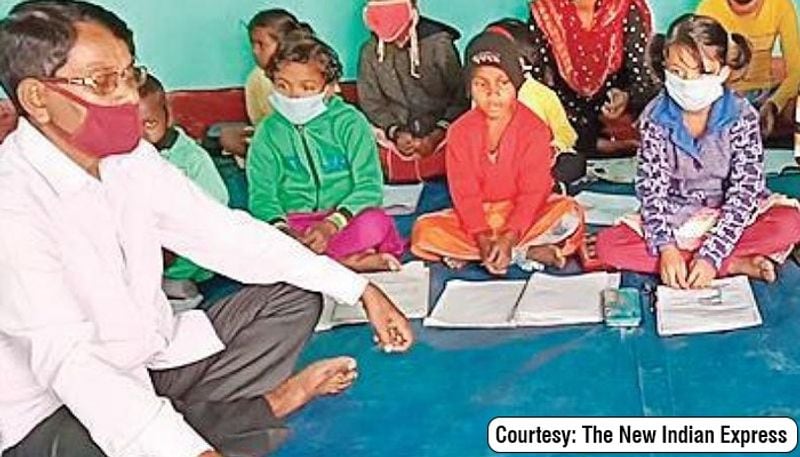 After taking upon himself to educate the kids, he kept on speaking to the parents and finally convinced the parents of two kids to send them for education. 
In this way, he worked hard to ensure other children to his house as well. Now, in all, he has 36 children in his class. 
For him, the joy of teaching kids is unparalleled. He understands the pains and privations of a student as he had to work hard to pay his school fee. He says, "I did not want children of my village to face similar circumstances."
In fact, he had to spend from his own pocket to finance the education. But later on, help arrived. 
The locals are only happy with him!
"Lobin Sabar has succeeded in igniting interest towards education among the children and creating awareness among their parents," said village head, Sukurmani Hembrom.
 
Read Exclusive COVID-19 Coronavirus News updates, at MyNation.
Last Updated Dec 28, 2020, 3:45 PM IST