While farmers are protesting against the farm laws enacted by the Indian Parliament, Israeli's envoy to India had expressed his sanguinity over the laws, emphasising they empower Indian farmers
Bengaluru: As the Indian Parliament passed the farm bills, there is a lot of criticism levelled against it. Opposition parties have condemned the entry of corporates and the non-inclusion of MSPs. Farmers have been protesting against the enactment, saying they harm the farmers.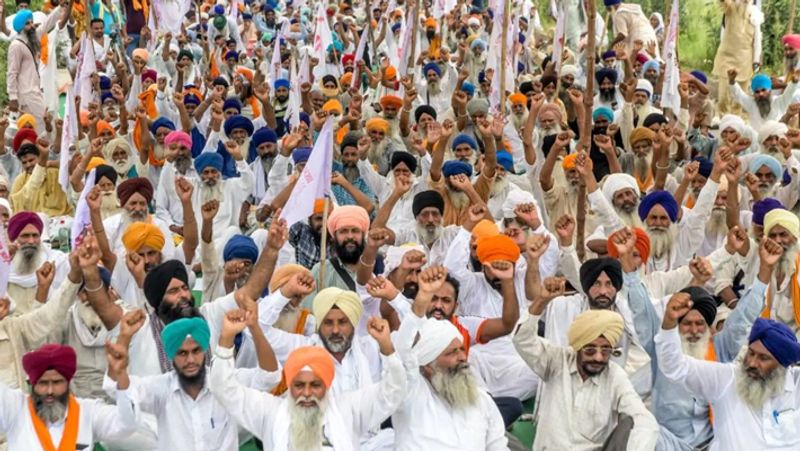 But the Modi government has stood firm, emphasising it only helps the farmers to a great extent.
As protests rage, it is important to revisit the past to understand how Israel ambassador to India Ron Malka had jumped into the issue, adding that the farm laws will only empower more farmers.
Elucidating on the issue, the ambassador had revealed how the concept of middlemen doesn't exist in Israel.
"In Israel, there are no middlemen. There is full transparency and farmers are connected to customers. This is working very efficiently with very advanced digital platforms," Malka had said.
Furthermore, he said, "Once the Indian market is open and every farmer can sell to anyone they want...they can adopt these platforms (developed by Israel) by making necessary adjustments for local market conditions."
He is of the view that the farmers still need to acquire more knowledge about the laws. And once they do it, it would be easy for them to bargain.
"It will take some time to do some adjustments as the current system has been in place for a long time, but once the dust settles and we get a new equilibrium, it will be for the benefit of farmers, customers and of course the overall Indian economy," he said.
Stressing that India and Israel had good relations, he added that agriculture was the binding factor.
"Our most successful collaboration on agriculture is with India. We have now 29 centres of excellence in agriculture functioning all over India. In one year, 1,47,000 farmers were trained in these Indo-Israel centres of excellence," he said.
Lastly, he had added that digital platforms in Israel connect the farmers directly to the consumers.
He had said, "In Israel we have so many advanced digital platforms to connect farmers and consumers. We work on all of the value chains."