Nepal Prime Minister KP Sharma Oli has begun to feel the heat as he is facing rebellion for amendment to Nepal's ma, usurping India's land

Bengaluru: Under a fire of criticisms for amending the Constitution to usurp Indian territories, Nepal Prime Minister KP Sharma Oli has blamed India for plots to unseat him. 
As reported by The Kathmandu Post, Oli said, "Plots are being hatched to topple me for releasing the country's new map and getting it adopted through Parliament." 
He further said, "Given the ongoing intellectual discussions, media reports from New Delhi, [Indian] embassy's activities, and meetings at different hotels in Kathmandu, it is not very difficult to understand how people are actively trying to unseat me. But they won't succeed."
Also Read: Oli faces heat from within over map amendment
Murmurs have started within his own party.
"Instead of presenting his issues at the ongoing party meeting, Oli presented his views outside, which will do more harm than good. It's surprising that the prime minister skipped the party's meeting but talked against party leaders at a different forum. It will certainly further escalate the intra-party conflict," said Maheswor Dahal, a Central Committee member.
But Oli continues to be defiant on the map issue. 
Also Read: China usurps Nepal village. Oli feels the heat
"If anyone thinks they can topple me, I would like to remind them that our national unity is not that weak. The Nepal Communist Party and its Parliamentary Party do not get swayed by anyone. It would be better if every one understands this fact that the map was not published just like that," he added. 
However, the PM has been exposed.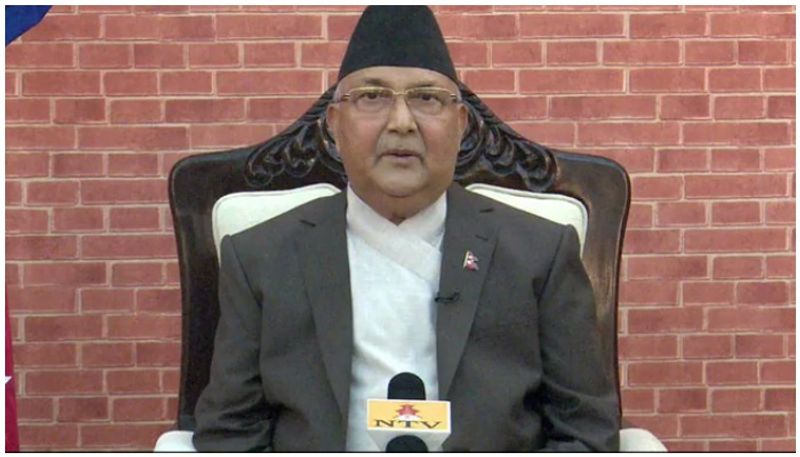 "Stung by his own party's opponents, PM Oli has started pointing fingers at foreign elements for making a bid to topple his government. It is the strategy of a bewildered ruler," says Lok Raj Baral, a professor of political science. 
It is needless to say that Nepal, in the long run, would face the consequences of tweaking its map. 
Posh Raj Pandey, a top Nepali economist had to say this: 
"Our imports from India account for two-third whereas that from China is just 14 per cent. We have trading points from Mechi in the east to Mahakali in the west with India, but with the northern neighbour, we only have a few transit points and that also lack infrastructure."
 
Read Exclusive COVID-19 Coronavirus News updates, at MyNation.
Last Updated Jun 29, 2020, 4:14 PM IST