Rahul Kesarwani has developed an app that has won him a lot of praises and earnings as well!

Bengaluru: Rahul Kesarwani is a youngster hailing from resident of Prayagraj. After his education, he got a good job offer. 
But after sometime, he decided to quit his job and do something different. The passion not to do things run-of-the-mill and achieve something different in life prodded him to relinquish his high-paying job and take up launching an online app. 
His app, similar to TicketLock, has been downloaded 50 lakh times. He earns Rs 3-4 lakhs a month.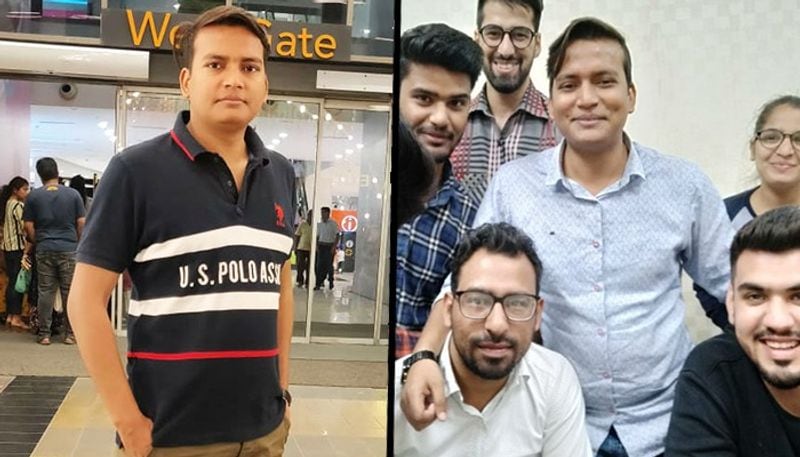 Rahul says, "I have studied engineering from Prayagraj itself. In 2016, I got a campus selection and got a job in Gurgaon. It was a big company and I had to learn work, so I quit that job and joined a startup in Noida, live-streaming football matches on the lines of Hotstar. After this, I started working in a social app, which used to search for missing people. We found about 150 people through this app".
Along with his friends, he used to design websites and software. During corona lockdown, when he and his friends got a lot of time to think, they decided to things differently. 
Just like they say fortune favours the brave, as they endeavoured to do things differently, the Union government banned many Chinese apps. This worked in his favour as traffic was diverted in his favour. 
Rahul says, "When we launched it, a lot of money was raised from the market for the server. There was a debt of about Rs 20 to 25 lakhs. We could not think how to overcome it. Because it was not easy to defeat Tiktok. At one time it also came that our server broke down, but we solved the problem and moved forward. Today, within 6 months our app has become popular among people. We are constantly working to improve it further. We have also formed a company with 25 people working in it".
Here's wishing him all the best!