A few youths from Mysuru, inspired by the ideals of Swami Vivekananda and ably guided by Ramakrishna Math, have been distributing essentials to the needy and necessitous in the most selfless and assiduous manner

Bengaluru: The second wave of the covid-19 pandemic has hit India terribly. While several people have lost their lives, a myriad others have lost their livelihoods. 
There is no doubt that the adversity has had its disastrous effects. However, on the other end of the continuum, there are many noble souls who have used this adversity as an opportunity to carry out altruistic works, to ensure their fellow-beings do not undergo suffering of any kind. 
In this regard, a few youths from Mysuru, the cultural capital of Karnataka, have taken it upon themselves to distribute groceries, among many other things, to the needy and necessitous in the ongoing covid cataclysm. 
These youths, under the banner – We Care for You - have derived inspiration from Swami Vivekananda, who is well-known around the world for his Chicago Adress at the World Parliament of Religions in 1893.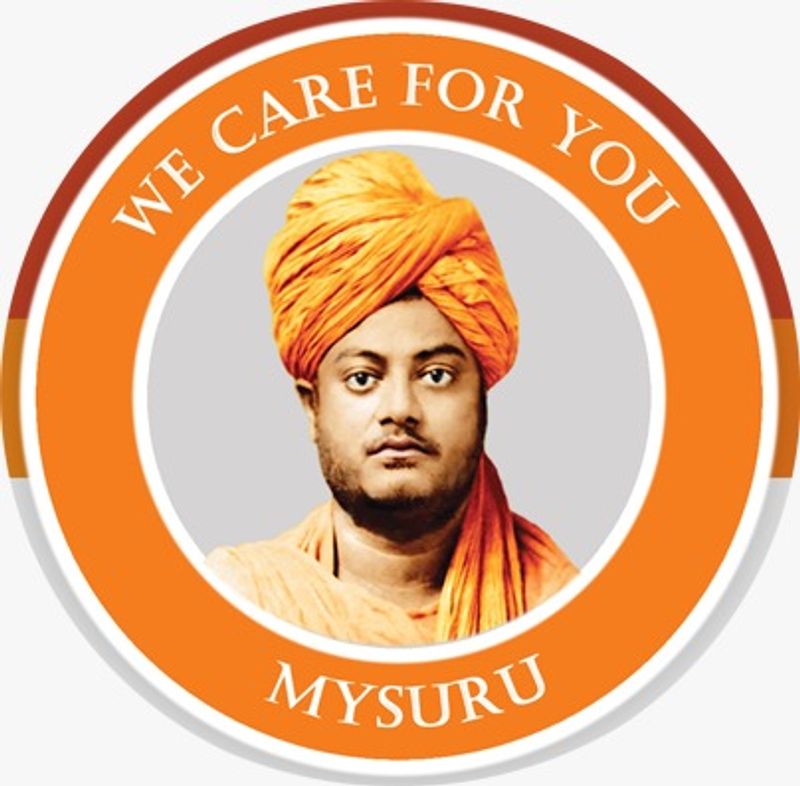 It is also to be noted that Ramakrishna Math, Mysuru, a branch of Ramakrishna Math and Mission, headquartered at Belur Math, is the backbone or the pillar of strength behind this volunteer group. 
A bird's eye-view of the organisation's relief works: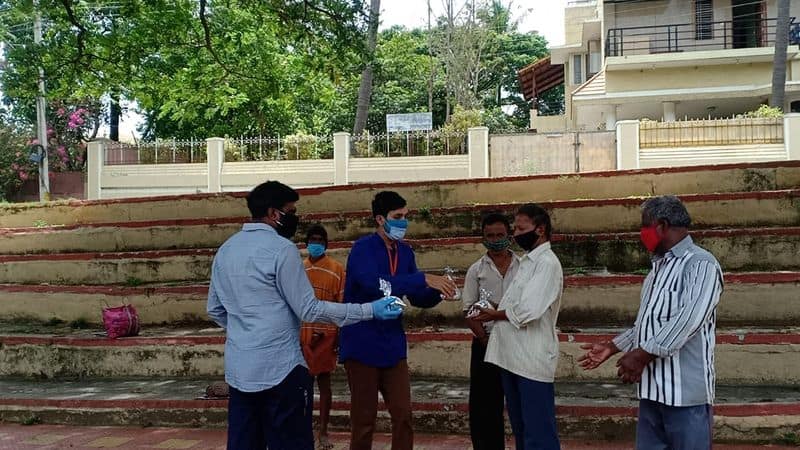 In the year 2020, members of the organisation distributed 3000 masks and 225 ration kits worth Rs one and half lakhs to the poor. 
In the current year, as many as 50 specially-abled families were given ration kits having the following items:
1.    5 kgs of rice 
2.    2 kgs of wheat
3.    2 litres of groundnut oil 
4.     2 kgs of sugar 
5.    2 kgs of jaggery 
Apart from these, the organisation is also working assiduously in ensuring that it feeds 100 people from slum areas in the city in the last fortnight. Additionally, it is also taking on the onus of giving ration kits to 150 daily-wagers at the end of this week. 
Swami Shantivratananda, who leads a life of renunciation at the monastery says, "The motto of our organisation is 'Atmano mokshartham Jagat Hitaya cha' or in simple terms 'for one's own salvation and the betterment of the world'. Keeping this in mind, we have taken up many projects to help our sisters and brothers in the ongoing crisis. It could be distribution of ration kits or books on inspiring lives like that of Swami Vivekananda or others. We want to give our best so that the society can be a better place to live in." 
Indeed, it is such selfless souls who exhibit to the world that you grow by sharing and caring and further emphasise that living for others is more joyous. 
 
Read Exclusive COVID-19 Coronavirus News updates, at MyNation.
Last Updated May 20, 2021, 2:43 PM IST