A website which dedicates itself to the construction of Ram temple at Ayodhya will come up soon, using which you can update yourself
Bengaluru: You can all get updates on the construction of the Ram temple in Ayodhya as the trust is all set to launch a website dedicating itself to the temple construction. 
Trust member Dr Anil Mishra, as reported by a popular website said that a letter has been sent to Twitter to verify its handle. 
He further said, "Work is going on for the website. It will be launched the moment it is ready. A date for its launch will also be announced as soon as possible."
The area around the sanctum sanctorum has been levelled, the website added. 
Also Read: Ayodhya Ram temple to be built on VHP model
It is also to be noted that the temple would be constructed as per the plans of Vishwa Hindu Parishad. 
Jagadguru Shankaracharya Vasudevanand Saraswati had said in this regard, "The temple will be built on the same model. Those who are demanding that the temple should be made of marble, should also say where will we get Makrana marble in such large quantities. Besides, stones have already been carved for the temple and we cannot change our plans at this stage."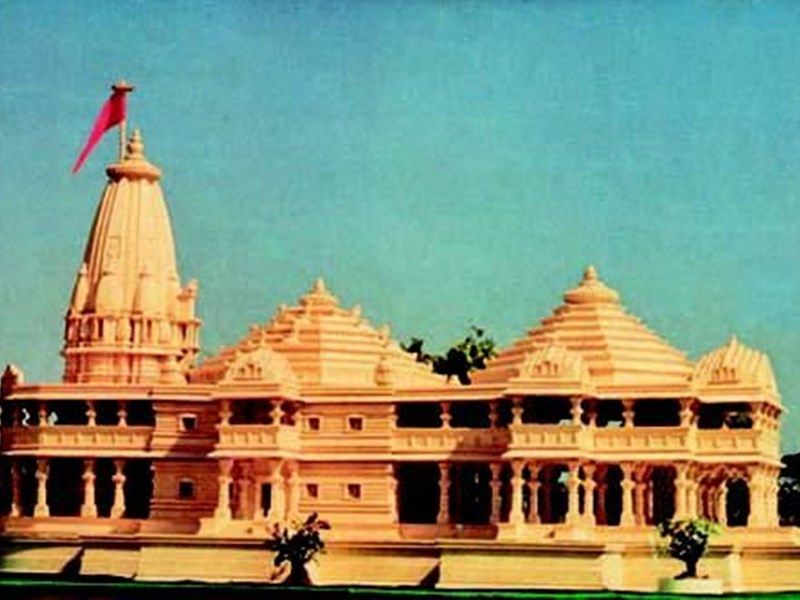 Another important thing to note is that many fear that the temple construction might be halted if Yogi Adityanath loses out in the next elections. 
"We need to complete the first phase of construction in the Yogi government's tenure because we apprehend that other political parties may try to create obstacles in the construction work. The Congress, in particular, may try to stall temple construction. Some of its leaders have already said that temple construction should be stalled due to the ongoing Corona crisis," said Swami Jitendranand Saraswati.
Also Read: Ayodhya Ram temple: Levelling done
The saints have already raised concern over the tweet by the Pakistan foreign office a few weeks ago which said, "While world is grappling with unprecedented #COVID19, RSS-BJP combine is busy unabashedly advancing "Hindutva" agenda. The commencement of construction of a Mandir at the site of Babri Masjid is another step in this direction and government and people of Flag of Pakistan condemn it in the strongest terms." 
 
Read Exclusive COVID-19 Coronavirus News updates, at MyNation.
Last Updated Jun 17, 2020, 7:32 PM IST