A baker in Gujarat gifts cakes to girls who are 5 years old or less on his birthday. Here is more on his endeavour

Bengaluru: What do you do on your birthdays? Well, visit a temple, cut a cake, feed your dear and near ones. 
But here is a man who feeds hungry stomachs on his birthday. 
Meet Sanjay Chodwadia from Gujarat. He owns a bakery in Surat. He distributes free cakes to girls who are less than 5 years of age on his birthday. He has been doing this social service for the last several years.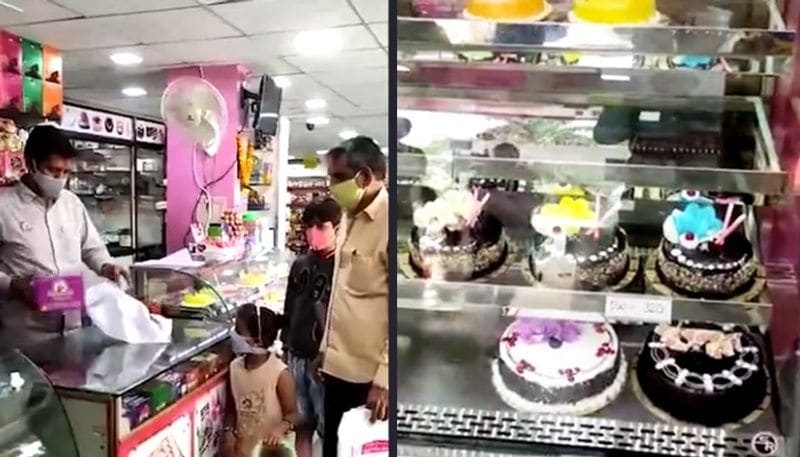 Hailing from a poor background, Sanjay was not able to complete his education. He had to drop out after grade 7. Then, he joined a diamond factory and worked there for 8 years. 
Later, he started a bakery. For the last 12 years, he has been running this bakery with 14 different branches. 
He says, "It is about 12 years old. Spiritual leader Morari Bapu was preaching in Qatargam area. Bapu's discourse was about the Beti Bachao Abhiyan. After listening to this discourse of Bapu, I decided to join the campaign and adopted a different method for it. I started giving cakes on the birthdays of poor girls, and for this, I had started giving cakes to the government hospital. After this, the process of sending the cake to the daughters continues till they turn 5 years old by noting the date of birth".
A cake weighing 250 grams worth Rs 100 is given free of cost to girls by Sanjay's Bakery. Now they are distributing 7000 kg cake for free every year, which costs 7 lakh rupees. Sanjay says that many people asked him about what happens by giving cake. In response to this, Sanjay says that on the birthday, a smile comes on the faces of these little girls. According to some people associated with this campaign of Sanjay, preparations are being made to record this campaign in the Limca Book Record.