BJP spokesperson Sambit Patra has hit out at Chidambaram for his attack on Prime Minister Narendra Modi

Bengaluru: Congress, as usual, continues to play politics over an issue that concerns India. 
After the Prime Minister visited Leh and Ladakh to boost the morale of Indian soldiers, former finance minister P Chidambaram questioned the Prime Minister as to why he did not take the name of China in his speech. 
Also Read: PM Modi warns China from Ladakh
He said, "For the third time in a week, PM did not name China as the aggressor, why? What is the purpose of talking about an unnamed 'enemy' to the people of India and the jawans in Ladakh?" 
To this, BJP spokesperson Sambit Patra gave a befitting reply. 
In a veiled attack, he said it was not necessary to take names. He even went to the extent of calling Chidambaram "friend father and Philosopher of Black money".
प्रिय चिदम्बरम जी,
हर समय नाम लेने की आवश्यकता नहीं होती है ..कभी कभी बिना नाम लिए सब समझाया जा सकता है..
उदाहरण: अगर मैं कहूँ "The FRIEND FATHER & PHILOSOPHER OF BLACK MONEY" ..आप समझ गए ना कौन?
मैंने नाम लिया? ..नहीं ..फिर भी आप समझ गाएँ!
ठीक वैसे ही "विस्तारवादी" भी समझ गया है https://t.co/ARGT2vFJFT

— Sambit Patra (@sambitswaraj) July 4, 2020
Modi also took this opportunity to recognise the valour of our soldiers. He said, "The bravery of 14 Corps will be talked about everywhere. Tales of your bravery and valour are echoing in every house in the country. The bravery that you and your compatriots showed, a message has gone to the world about India's strength."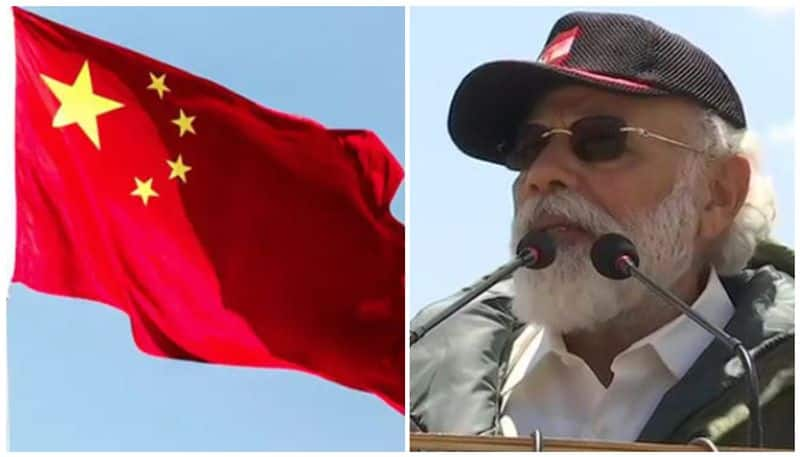 The most touching part of his address was this:
"Age of expansionism is over, this is the age of development. History is witness that expansionist forces have either lost or were forced to turn back: PM Modi in Ladakh."
The PM also recognised the presence of women soldiers.
"I am looking at women soldiers in front of me. In the battlefield at the border this view is inspiring. Today I speak of your glory. Your will power is as strong and firm as Himalayas; whole country is proud of you."
He signed off thus:
"I once again pay my tributes to the brave soldiers martyred in Galwan Valley. Your courage is higher than the heights where you are posted today."
 
Read Exclusive COVID-19 Coronavirus News updates, at MyNation.
Last Updated Jul 4, 2020, 11:32 AM IST