SDPI has blamed both the Congress and the BJP for the August 11 violence

Bengaluru: The violence in Bengaluru on the night of August 11 exposed how a mob can run amok, burning buildings at will and torching vehicles with utter disdain.
 
Social Democratic Party of India was chiefly blamed for the riot. 
But now, it has pointed fingers at the Congress and BJP, trying to absolve itself.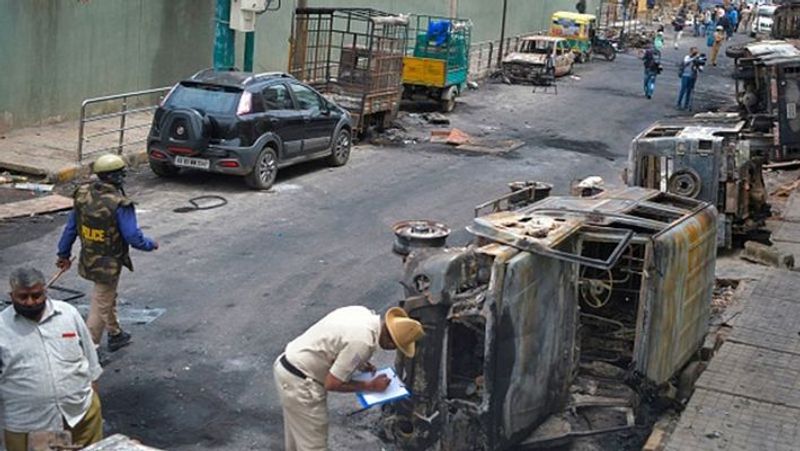 SDPI State President Elyas Muhammad Thumbe said in this regard, "They made scapegoats of SDPI because they want to hush up the failure of the government and Congress' involvement in the riots. This is also to divert the minds of people and hush up the total conspiracy of the incident and drag us into the incident. We have concrete proof of the statement of Congress MLA Akhanda Srinivas Murthy alleging that his rivals in the Congress party have devised this ploy to stoke violence in the DJ Halli case. The rivalry between Sampath Raj and Srinivas is quite evident and the police are also aware of that. They are tarnishing our name though there is the scant presence of our workers in that constituency. Congress gets lakhs of votes in that constituency."
He also sought judicial enquiry into the issue. 
"Judicial inquiry will reveal all the angles, there are so many angles. When a judicial inquiry is ordered, we will expose all evidence, whatever evidence we have, we will submit it to them. There is also BJP's involvement. Congress factionism, Congress Rivalry, and Congress Rowdyism, everything should be probed. There is no question of mistrust of the police, they are very good people. Police sometimes will work under the pressure of the government. That is the history in our state. Even if there are enough facts in the case, they might change it for the benefit of the state government." 
It is alleged that the riots took place because the police failed to register an FIR. The delay irked these mobsters, triggering them to go on an vandalism-spree. 
 
Read Exclusive COVID-19 Coronavirus News updates, at MyNation.
Last Updated Aug 26, 2020, 3:38 PM IST