The incendiary remark on social media was just an ostensible for the mob to resort to vandalism in Bengaluru violence

Bengaluru: The post against Prophet Muhamad on social media seems to be just an ostensible reason for the Bengaluru riots to have taken place, in which the house of Congress MLA Akhanda Srinivas Murthy was set on fire, a police station too was set on fire, policemen on duty were attacked and a myriad vehicles torched. 
Sources reveal that such an attack was planned to be carried out at least on three earlier occasions. 
And the actual reasons for such a dastardly attack are, in simple terms, the Ayodhya verdict in favour of Hindus, the abolition of triple talaq and the enactment of the Citizenship Amendment Act. 
If sources are to be believed, an attack of this magnitude was also planned on the day bhumi pujan was performed by Prime Minister Narendra Modi. 
But due to strict security, the plans did not materialise. However, it was on the night of August 11 that the attack was carried out on the alleged reason a reverential figure was made fun of. 
Well, even a superficial study into the modus operandi would suggest that it was a well-planned, well-orchestrated exercise. 
It is impossible to think that a mob of a thousand youth can be made to congregate in a matter of just an hour or so. If the delay in registering an FIR triggered riots, the aggrieved party could have always approached the court. But to use the delay as something like an imprimatur to resort to thuggish behaviour is absolutely reprehensible.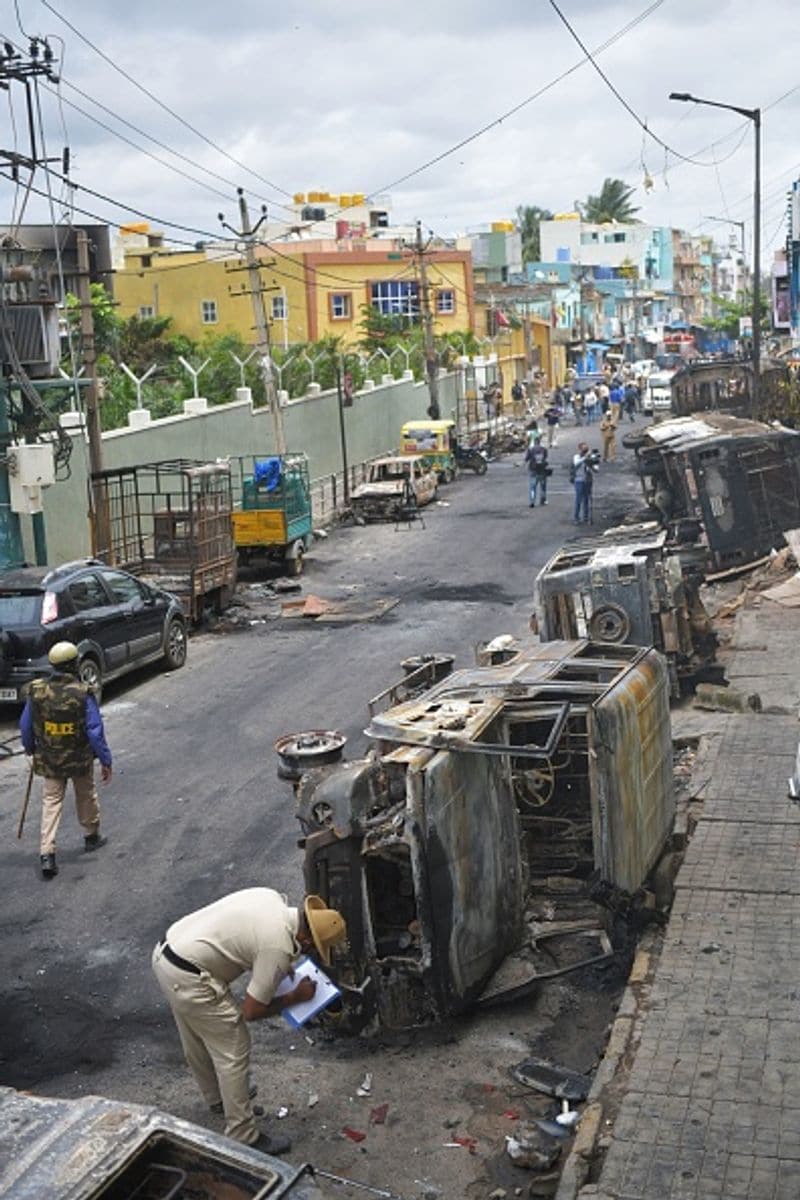 Moreover, be it abrogation, Ayodhya Ram temple or abolition of triple talaq, every such move has manifested itself after it underwent due course of law. 
So if anyone has any grievances, it should be addressed through the framework of law.
 
But sadly, we are speaking in relation to things that are fait accompli. 
Charlie Hebdo or Azan Maidan riots are only examples!
 
Last Updated Aug 13, 2020, 4:34 PM IST