Journalist Barkha Dutt, known for her anti-Modi rant, has been completely exposed as she promotes two ladies with anti-India leanings.
Bengaluru: Journalist Barkha Dutt never misses out on an opportunity to hurt, humiliate and harass the Prime Minister Narendra Modi. 
In one of her tweets, she extolls two ladies who have taken the lead in protesting against the Modi government. Though there is nothing wrong in fighting or protesting against a government on valid reasons, the credentials of the two ladies are under question.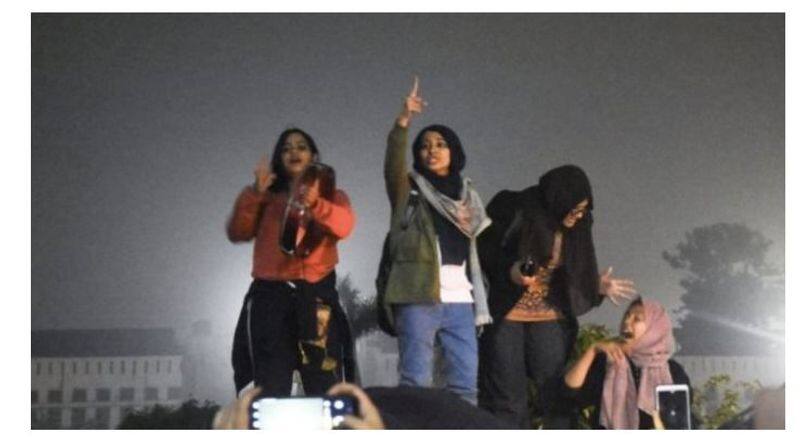 One is Ladeeda Farzana and the other is Aysha Renna.
In a viral video from #Jamia we saw two young women save a male friend from police lathis by giving him cover. We also saw the same women standing atop a roof raising hands in another viral image. I meet Ladeeda Farzana & Ayesha Renna, sheroes of Jamia & Shaheen whom they saved pic.twitter.com/q8qfvIDMFT

— barkha dutt (@BDUTT) December 16, 2019
Even a cursory glance at the history of the two ladies shows that they have anti-India leanings. 
Aysha Renna had labelled India a 'fascist' regime as Yakub Memon was hanged to death, after a fair trial in Indian courts, in which he was found to have played a pivotal role in Mumbai blasts that killed hundreds of people. 

The other lady Ladeeda Farzana was found to have instigated by people to take up jihad.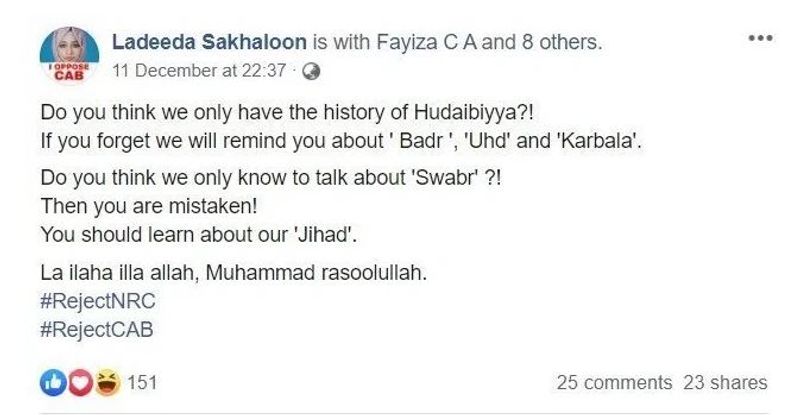 What is shocking, sad and shameful is how the protests, in the name of CAB, have taken an anti-India turn. 
CAB seeks to grant citizenship to a few Hindus and non-Muslims living persecuted religiously in the countries of Pakistan, Afghanistan and Bangladesh. 
Though the opposers of this bill say that the bill is of a divisive trait, Modi and Co have been belabouring that that bill doesn't even apply to Indian Muslims. However, with a view to spoiling the reputation of Modi and Shah and to paint them with a bad brush, a few journalists have been openly spreading enmity and inducing bad blood. 
The matter now lies in the Supreme Court. 
It is also interesting to note that the Congress, under Manmohan Singh as the leader of Opposition in Rajya Sabha in 2003 had sought refuge for Bangladeshi minorities. Not just him, even former WB CM Mamata Banerjee in 2005 had sought the same. 
Read Exclusive COVID-19 Coronavirus News updates, at MyNation.
Last Updated Dec 17, 2019, 3:22 PM IST