A vegetable vendor in Assam was beaten to death as his cycle dented a car, in a case of mob lynching. The police have registered a case.
Bengaluru: Ever since Narendra Modi took over as the Prime Minister of India in 2014, you would have seen a lot of stories by the left-leaning media to indict and incriminate Modi himself and his vast bouquet of supporters by cooking up a concept called mob lynching. 
Invariably, the media makes a person of one faith the accused and a person of another faith the victim. The robustness with which it disseminates the information targeting the majority community pales in comparison when the victim happens to be from the same majority community. 
Take for example what happened in Assam. A vegetable vendor, Sanatan Das was beaten to death by five people over a minor scuffle. The incident took place near Hajo. 
Incidentally, Das used to work in a factory, but all thanks to the coronavirus pandemic, his factory downed its shutters, forcing him to fend for himself by selling vegetables on his bicycle. 
From what MyNation has gleaned, Das was on his bicycle selling vegetables when he accidentally hit a car in which two persons Faizul Ali and Lajlil Ali were travelling. Infuriated at this, they had a verbal joust with Das. Fuelled by more vexation because of a minor dent in their car, they sought help of a few more people. Shabir Ali, Yusub Ali and Firzahan Ali joined them and resorted to battery. 
Later, all the attackers left the place while the people took pity on him and admitted him to a hospital. But sadly, he succumbed to the injuries. 
Faizul Ali is reported to be the brother of an AGP leader. The police have registered a case and launched a manhunt for the accused. 
Meanwhile, many people on social media have questioned the deafening silence of the national media over the mob lynching.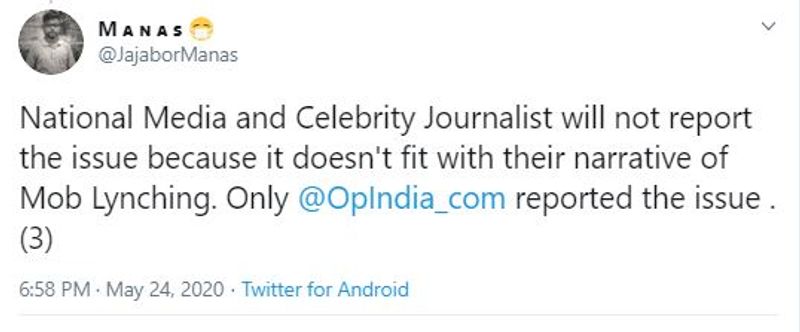 Another user even lamented that if Hindus do anything to Muslims, they are castigated, but no one stands for Hindus when they are at the receiving end.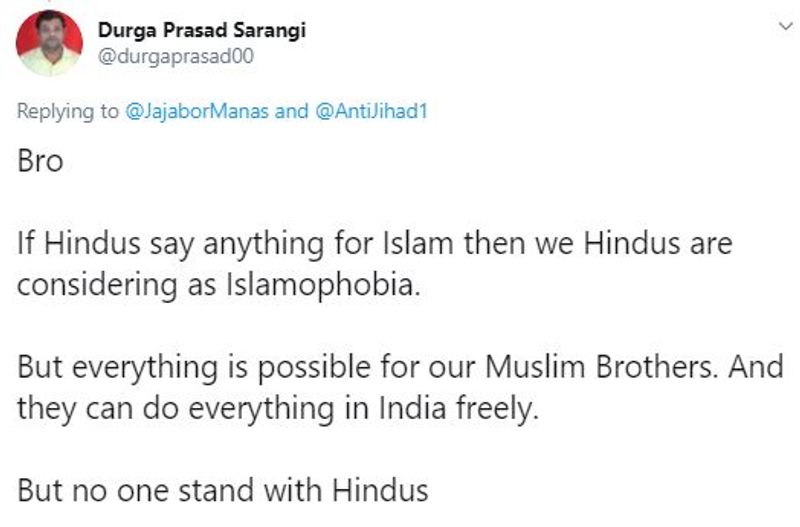 Read Exclusive COVID-19 Coronavirus News updates, at MyNation.
Last Updated May 25, 2020, 12:30 PM IST