The swayamsevaks of RSS have been rendering yeoman service to the needy and necessitous in this time of pandemic. They are carrying out their service, with no intention of praise or anything else in return

'Doing good to others out of compassion is good, but the Seva (service) of all beings in the spirit of the Lord is better.' writes Swami Vivekananda on 'Seva'.  
But what is 'Seva'? 
Does 'Seva' mean just doing good for others for the self-satisfaction purpose? Does 'Seva' mean doing service with the expectations of 'recognition' and 'reaping benefits'?
Does 'Seva' mean just with one's intelligence giving directions but no work, but Swamiji on contrary  once said, 'Everyone can play the role of a master, but it is very difficult to be a servant.'
What is 'Seva' then? Rashtriya Swayamsevak Sangh aka RSS's work is the answer. History says, be it any calamity, Sangha's swayamsevaks are always the first ones to be ready on ground. During these pandemic times too, without caring for one's own life, without any expectations the 'Seva Karya' (Service work) of  Sangha  has reached many household families and different strata of the society. 
In Mumbai Mahanagar, RSS's swayamseva  has been doing its responsibility right from the 1st day of lockdown, a total of 30 community kitchens were set up area wise through which daily 100000+ food packets were being distributed, not just food but even at the Bhag level (district) of RSS structure there have been packing centers through which 28000+ grocery kits were distributed to homes, especially the tribal areas of Mumbai where none had reached till then. In this work, more than 1,25,000 individuals and 30,000 families were reached through the Seva karya. However, in spite of these humongous work sangha's swayamsevaks are still working on ground day and night.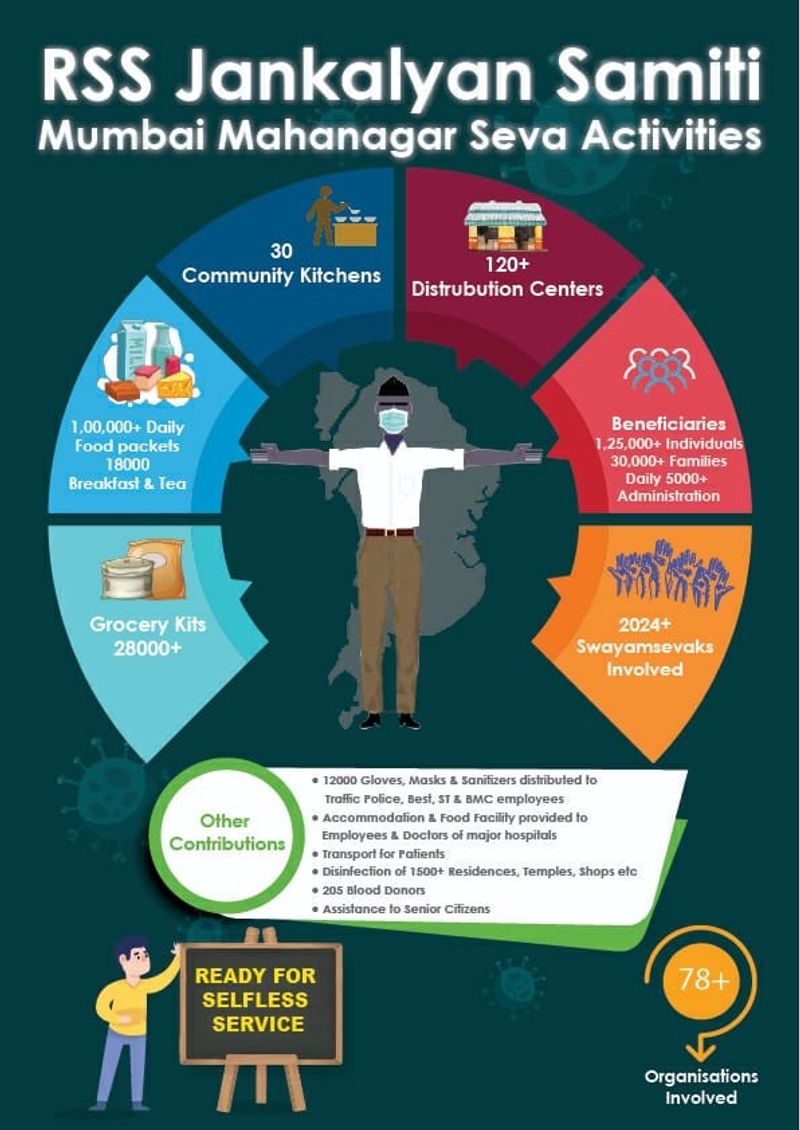 In these times, the government functionaries are up with their tasks too, however there remains a gap between such government facilities and an individual. Without complaining about this gap and by risking their own lives, the Sangh's Swayamsevaks  have done such a humongous work.  The inspiration for such a humongous work is instilled within a swayamsevak from the Sangha's Geet (poems) sung during daily shakhas. One such Sangh geet on 'Seva' says, 'Seva hai Yagna Kund Samidha sam hum chalein' which means 'Seva' is like a holy-fire of yagna where the 'Samidha' the wooden sticks are us the 'swayamsevaks' who without complaining burn themselves to serve for the higher  purpose.
 
The geet further says, 'Ucch nich bhed bhul hum sabhi chalein' which means 'Forgetting about superior-inferior, we stand united, we walk together', true to this line RSS's Seva has been irrespective of religion, gender, caste, language.
 (A rag-picker Christian woman went all the way searching for RSS office untill RSS swayamsevaks contacted on their own).
 
Even the transgenders were not left neglected by RSS swayamsevaks. When RSS offered them ready food packets they refused humbly saying only grocery was enough.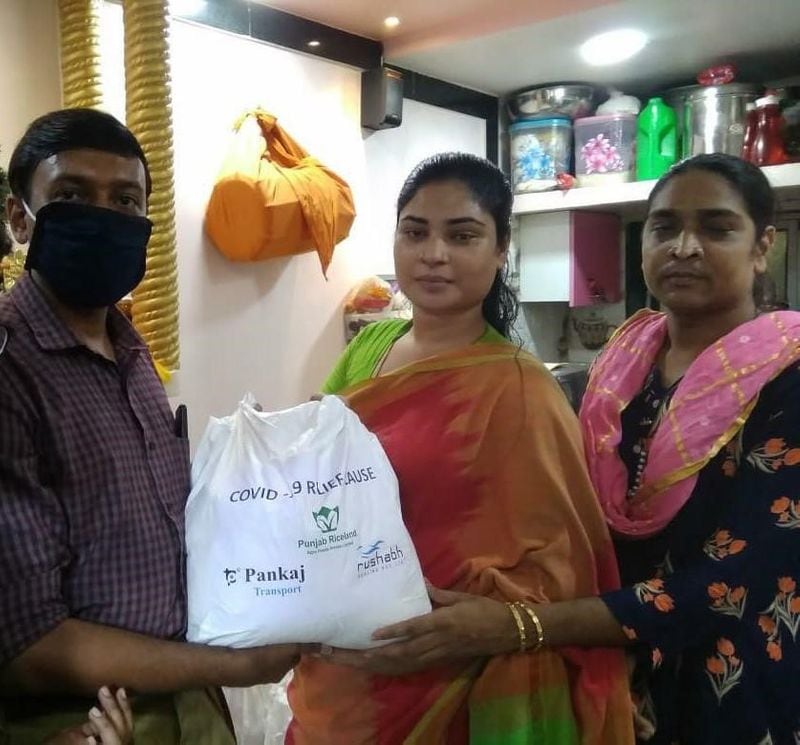 In this work, many organizations like Seva Sahayog (RSSinspired organisation) came together with RSS and a help of 1500 + grocery kits to the needy were distributed through a dedicated helpline. Through this helpline a few students from the northeast who were facing food problems for a few days were immediately provided with food packets.
Senior citizens who were highly dependent on maids and nurses were left stranded due to the lockdown period. Hence, as per requirements food and medicine were provided to the needy senior citizens.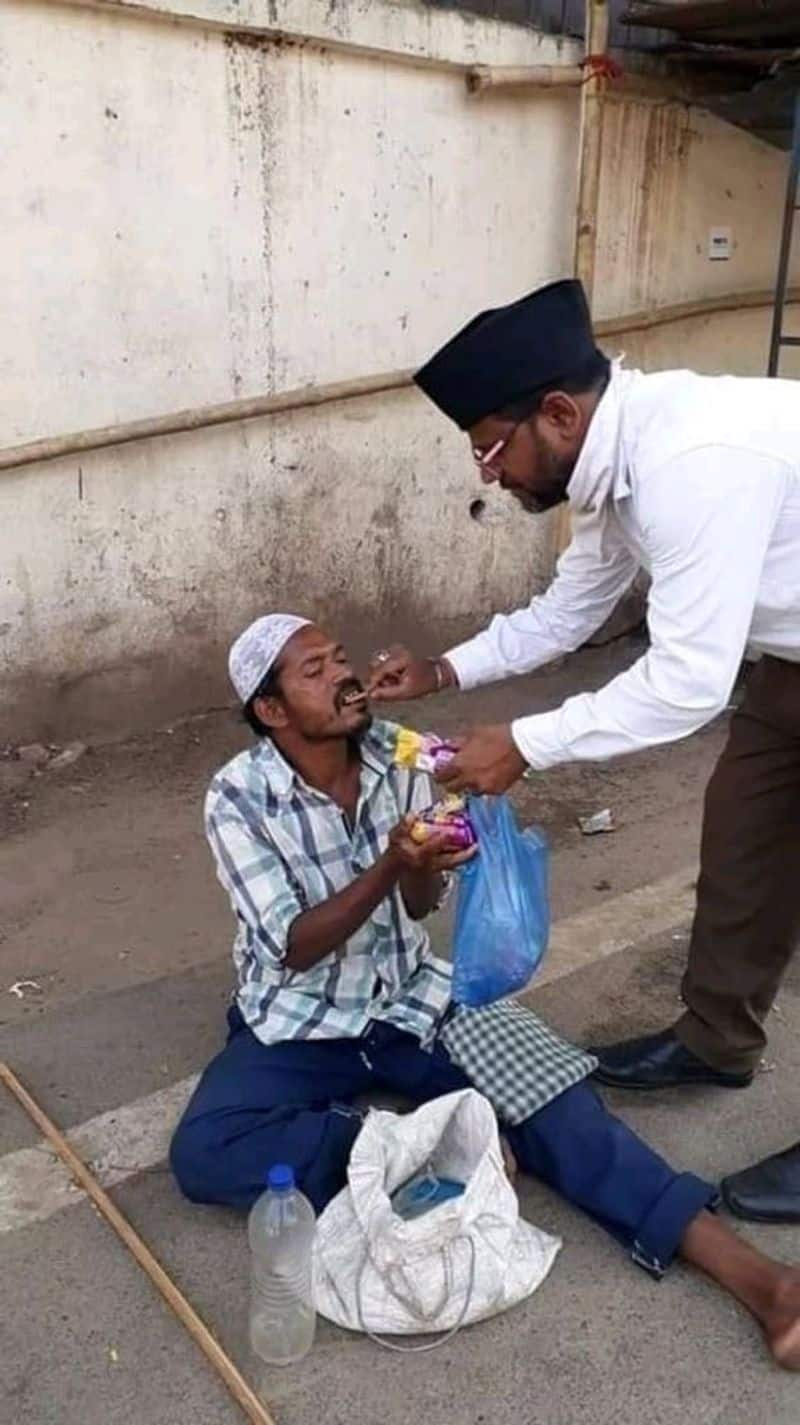 Due to this stronghold on ground and wide reach to the senior citizens, Sangha swayamsevaks started getting calls from foreign countries from children of such couples or singles. In one such incident, RSS's Mumbai unit got a call for help from an Indian in the US. The following encounter narrated by RSS's volunteer from Vileparle (Mumbai) is testimony to the fact.
"An 85-year old man stayed alone in Mumbai and his daughter who resides in the US couldn't help him physically due to the coronavirus pandemic. To take care of the 85-year old man a paid nurse was kept on duty and for the need of food a tiffin system was arranged by his daughter. Due to lockdown the tiffin system and the nurse couldn't reach the old man's home. Hence, the daughter called upon an RSS volunteer in the US for help. RSS volunteers assured her that her father would be contacted. The swayamsevak from US then called upon my swayamsevak friend named Aditya in Nagpur and then Aditya called upon me and presented the situation. I assured them of all possible help. It was 11:45 pm at night and I didn't know how to find contact in Vileparle. Suddenly, I remembered that a swayaymsevak from Vileparle was staying in Germany and the time was 7:15 pm in Germany. Hence, I called him on Whatsapp and asked for any contact in Vileparle and spoke about the situation as well. He gave me the contact of Sahakaryawaha (Joint general secretary) in Vileparle Shri. Jayesh Shah and I asked him to notify through Whatsapp messages, so that I can talk to him in the early morning. To my surprise, I got the call from Jayesh Shah in which he said that one of our swayamsevaks who stayed near the old man's apartment had already reached the location and the needy was helped."
Hence, the call which started from the US, enrouted to Nagpur, then to Germany and finally to Vileparle was successful in reaching out to the 85-year-old man. This event explains the confidence built by Sangha's work on the minds of the ordinary citizens. 
During the pandemic times, the police department and the doctors have been doing their duty and we as citizens as a basic duty should coordinate with them in whatever matters. However, Sangha's swayamsevaks not just coordinated but thought of theirs as a responsibility to take utmost care of the Doctors and police authorities. In Kalyan, RSS's swayamsevaks with the help of team of doctors distributed around 800 PPE kits to police officials, doctors and paramedical staff. A team of 14 doctors went to 16 police stations in the Kalyan-Dombivli and Badlapur-Ambernath area and presented information along with a demo about the use of PPE kit to the police officials. 
 
Read Exclusive COVID-19 Coronavirus News updates, at MyNation.
Last Updated Apr 21, 2020, 2:04 PM IST