M Shyam Kumar of Palakkad, Kerala, an auto driver, has planted 23,000 saplings in more than 20 years!
Bengaluru: The love for Nature and the undying spirit to do something to nurture it can take one a long way! 
M Shyam Kumar of Palakkad, Kerala is a living testimony to this. 
An auto driver by profession, Kumar has made a name for himself, not just because of his love for Nature, but also for his endeavours to nurture it. 
You may be surprised and even inspired to know that Kumar has spent his life planting and nurturing over 23,000 saplings in the panchayat of Koduvayur, Perumvambu and Thenkurissi, Kerala!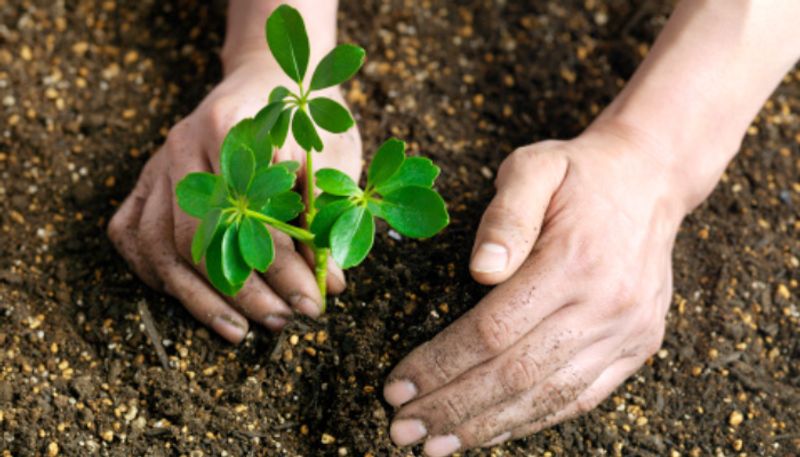 Phenomenal, isn't it? 
That has also made him win the prestigious PV Thampy memorial award, which is made in the memory of a late journalist & Writer, as reported by India Times. 
It is important to note that it is in this place that Kumar runs his auto on an everyday basis.
Kumar has been planting saplings for the last 20 years. He was inspired to take up this endeavour after reading   Virksha Ayurveda by Surapala, the website notes.
He plants the seeds of Neem, Jamun, Palmyra, Peepal and other varieties on roadsides and places a stick beside it and ties it to a plastic bottle with a small hole to water the saplings. 
Furthermore, he collects the seeds from the trees which he plants on the side of the roads. He always carries around 25 seeds to plant in a day, the website adds. 
It is not just about planting saplings. Kumar has also taken active interest in pond rejuvenation activities and helps out NSS students in this regard. 
Nature is for all. By nurturing it, it is we who get to benefit. Rampant urbanisation and pollution of water bodies have become a bane to us all. 
However, such small gestures by common citizens go a long way in sustaining Nature and thereby mankind. 
Last Updated Nov 2, 2020, 1:08 PM IST