28-year-old Nishita Rajput from Vadodara, Gujarat has been funding girls' education for a long time
Bengaluru: Is it not noble enough to fund the education of girl children? 
28-year-old Nishita Rajput from Vadodara, Gujarat has been doing it for a long time. 
As a 12-year-old, Nishita was moved by the plight of girls who were not able to pay their fee. That is when she decided to take up cudgels on their behalf and give them a decent living.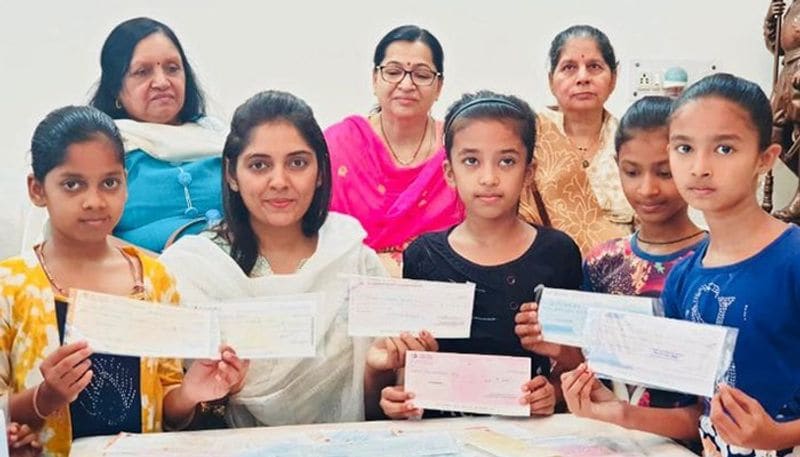 You may be surprised to know that in the last ten years, she has managed to collect donations worth Rs 3.25 crore and use them as funds for girls' education. 
Nishita's father Gulab Singh is her inspiration. In 2010, she began her work by paying for the education of 151 girls. 
Till date, they have paid the fees of as many as 30,000 girls. 
This year, they have taken a vow to fund the education of 10,000 girls. 
She says, "The education of poor girls is often incomplete due to lack of money. So I thought that I should do something so that their studies are not interrupted. Then I started contacting donors. The money received from them was spent in the education of the girls and my mission has reached here today. My dream is to educate more and more girls to make them self-sufficient. For this, I am also trying at the district level," as quoted by Dainik Bhaskar. 
Her beneficiaries can't help but be grateful to her. 
Along with fee, Nishita also makes sure she gets books, school bags, notebooks to these girls to help them pursue their education. 
And it is to be further noted that it is not just girl students who receive her altruism. Even the elderly, who have homeless, are taken care of by her. 
She has been sending packed food to the elderly in the same city. She also employs women to deliver these packed food boxes, thus giving them a decent livelihood.  
Last Updated Jan 4, 2021, 3:54 PM IST