81-year-old Urmila Chaturvedi will be breaking her 28-year-old fast as Prime Minister Narendra Modi is all set to perform the bhumi puja
Bengaluru: India is a country that is steeped in devotion. At the cost of their lives, devotees hold on to their views steadfastly and stick by it perseveringly. 
Well, as the bhumi puja is all set to take place on August 5, Urmila Chaturvedi, a grandmother from Madhya Pradesh can't hide her glee! 
That is because the 81-year-old had been fasting for the last 28 years as a vow to see a grand temple of Lord Ram. 
Reports add that the she had taken a vow not to eat grains and sustain herself on a fruit and milk diet. Now, as her prayers have been answered, she finds it fit to break her fast.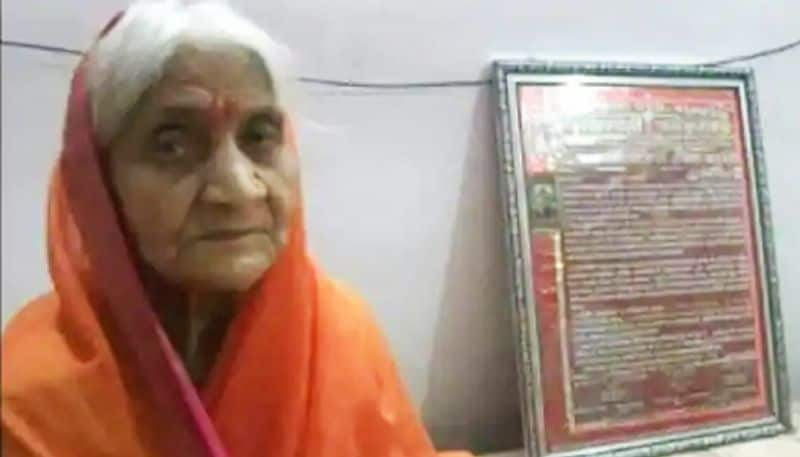 Her son Amit Chaturvedi says, "My mother was on a fruit and milk diet for the past 27 years. She was 54 at the time when she started this. She is very happy with the Supreme Court verdict."
The decision to fast for such long a period is not at all easy. But her dogged determination and unflinching faith for her chosen deity Lord Ram has helped her remain true to her vow. 
Reports add that her relatives dissuaded her from holding such a fast, but she did not yield to their demands. 
But her family remained rock-solid behind her and now hopes to take her to the hallowed Ayodhya to break her fast. 
Though she years to attend the bhumi pujan, all thanks to Coronavirus, she will not realise her dream as of now. 
In the meantime, Ayodhya is all set to host Prime Minister Narendra Modi as he will be in the city on August 5. The entire city has been given a saffron bath as the centuries-old tussle was finally ended by the Supreme Court last November as it ruled in favour of millions of Hindus who look upon Lord Ram with reverence.