India has failed to get the Western media to say sorry for several racist, anti-India cartoons.
The New York Times ran a cartoon on Thursday of a 'blind' US President Donald Trump wearing a yarmulke, and being led by a dog having the face of Israeli Prime Minister Benjamin Netanyahu and wearing a Star of David collar. 
In the NYTimes international: Bibi Netanyahu characterized as a dog leading a blind, Jewish Trump.
When did the @nytimes hire David Duke as an editor? pic.twitter.com/7bGf1jLrri

— Harry Khachatrian (@Harry1T6) April 27, 2019
Faced with the famed Jewish fist of fury over the display of vile anti-Semitic trope, the New York Times scurried to admit error. 
Western media has often been one-eyed when it comes to its representation of India. But India has failed to get the Western media to say sorry for several racist, anti-India cartoons. 
Here are three instances where India was portrayed in dim light, yet no apology was tendered.  
1. NYT publishes cartoons degrading India's achievements
During deliberations over the Paris Climate Agreement, The New York Times published a cartoon which showed India as the elephant blocking the track of a train labelled as 'Paris Climate Summit'. This was when India and other nations planned to rethink the Green Climate Fund.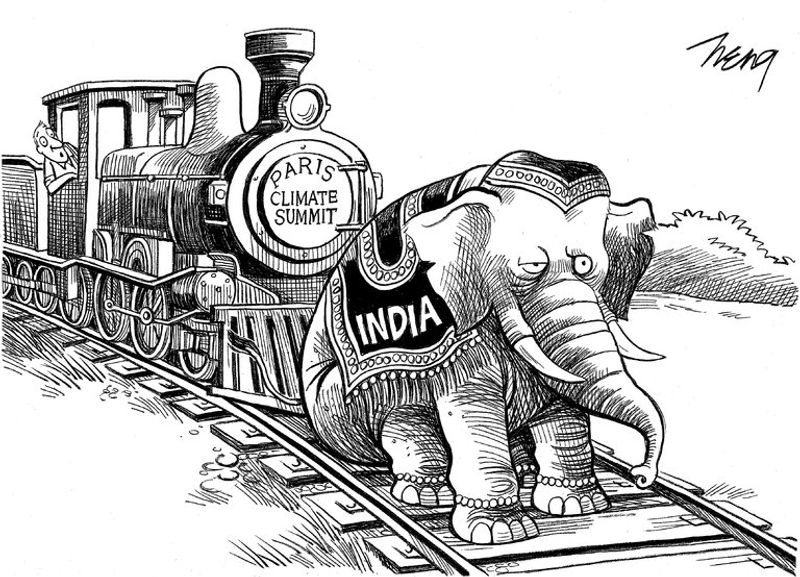 2. Poor Indians eating UN solar panels - The Australian
A cartoon released by The Australian in December 2016 led to a huge uproar on Twitter as it showed poor and emaciated Indians being forced to eat solar panels provided by the United Nations "with a bit of mango chutney".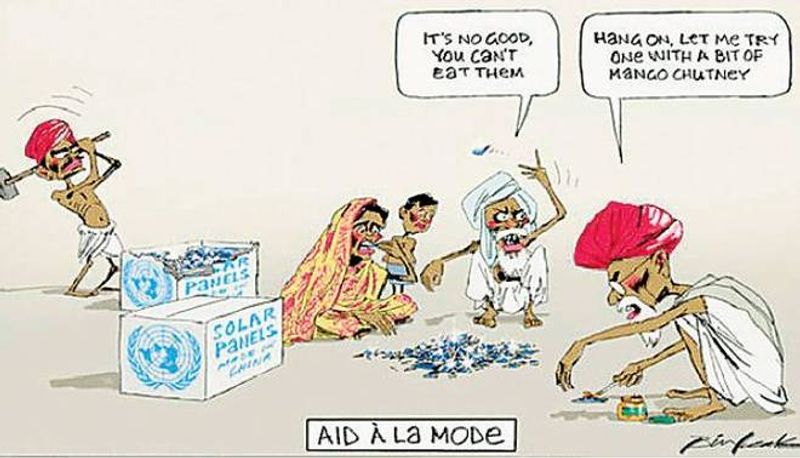 3. Sunday Times publishes Lord Ganesha holding cricket bat and money
South African Hindu organisations were up in arms over a depiction of Lord Ganesha by award-winning cartoonist Jonathan Shapiro (Zapiro). They called it a "flagrant disrespect and denigration of our glorious Hindu faith".
 
The cartoon carried by The Sunday Times showed the deity holding a cricket bat and money, with Cricket SA chief executive Haroon Lorgat being stabbed as a sacrifice to him by Cricket South Africa.
It referred to Cricket SA agreeing to effectively suspend newly-appointed chief executive Lorgat for the duration of India's tour to South Africa in 2013 after its hand was apparently forced by the powerful Board of Control for Cricket in India (BCCI).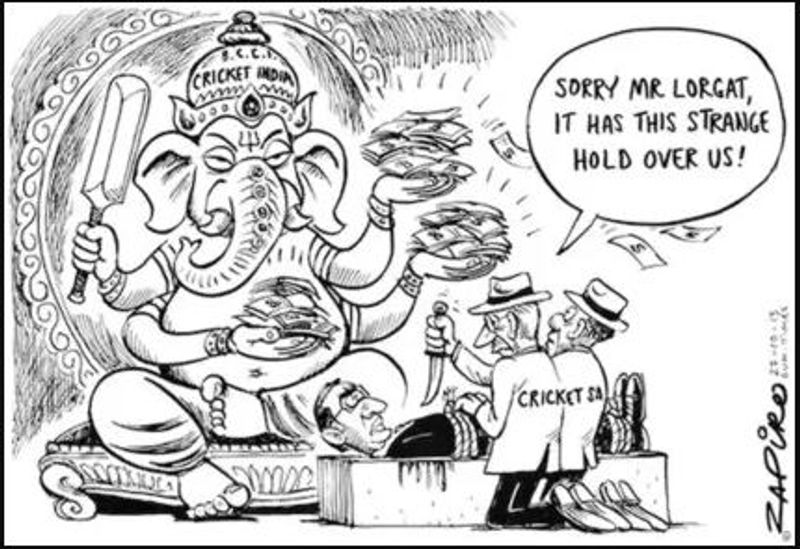 Last Updated Apr 28, 2019, 4:34 PM IST