At a time when the world is celebrating Labour Day, also known as May Day, Venezuela finds itself in deep trouble after the ongoing politics. The country is starving and children suffer severe malnutrition and President Maduro has only made it worse.

Bengaluru: May Day serves as a reminder of the struggles faced by many. For several such labourers, taking a day off from work would spell doom as the family is dependent on them. May Day serves as a day to spend time with family and being away from work without the fear of losing a day's wages. 
On such a day and at such a time, the crisis at Venezuela leaves one wondering what will be the outcome.
Several reports came in that the crisis was years in the making. Now, one can only wonder what will happen to Venezuela's economy that has spiralled down into mismanagement, corruption and backbreaking debt.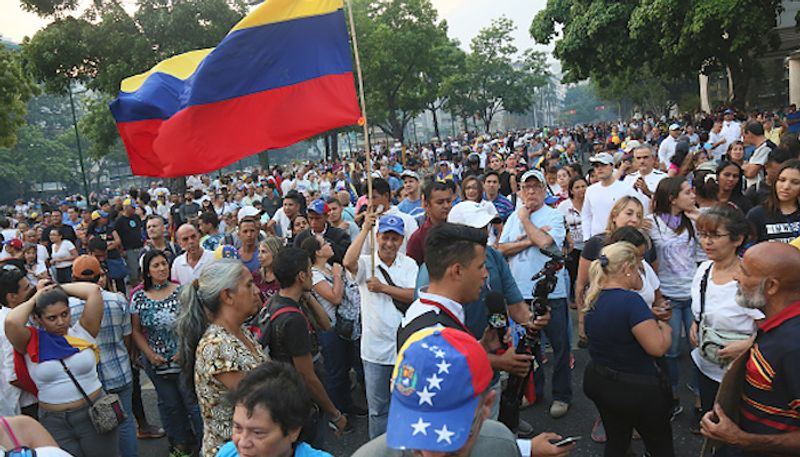 Protesters in Venezuela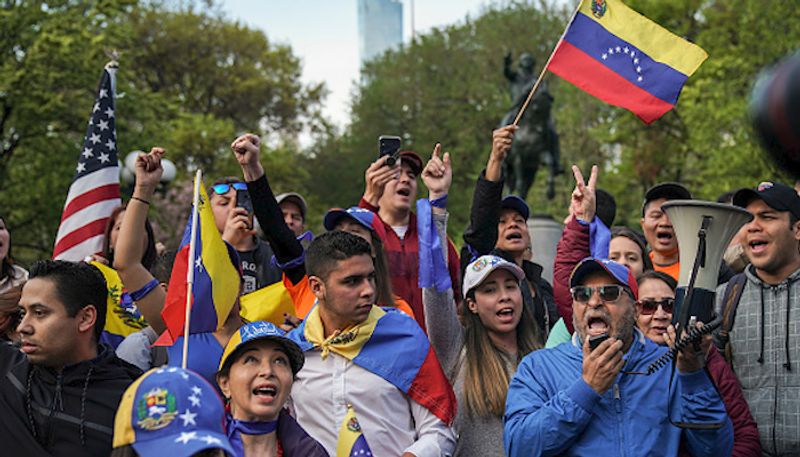 Protesters raise slogans against President Maduro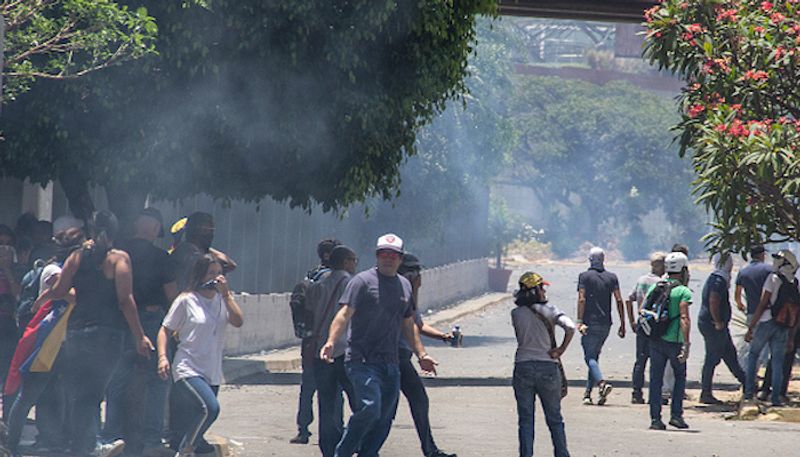 Protesters in Venezuela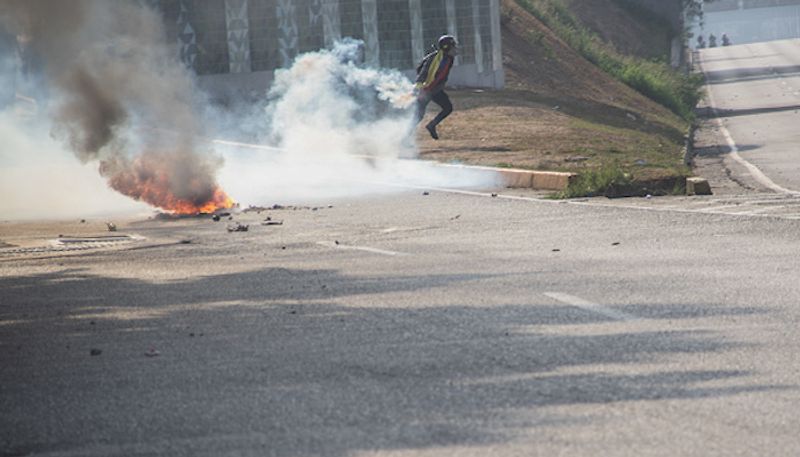 Pro-Guaidó demonstrator runs to throw back a tear gas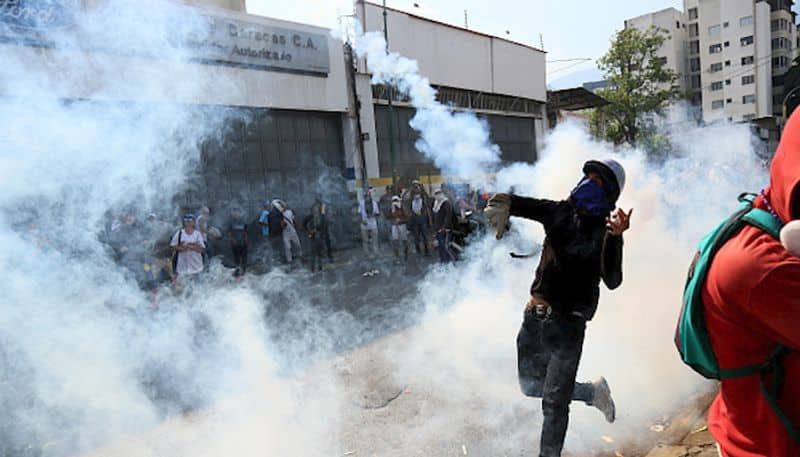 Government military police officer confronts pro-Guaidó demonstrators
Children are affected with severe cases of malnourishment after reports suggest that doctors claim stores have run out of food. And inflation has ballooned to 1 million%, making money all, but worthless.
The crisis came just two weeks after Venezuelan President Maduro was sworn in for a second term in January. However, Guaidó declared himself the interim President, directly challenging the country's leadership.
Guaidó received support from thousands of protesters. Even countries like the United States, Canada and Latin America and the Europe recognised him as the legitimate head of state. 
Maduro, in return, severed diplomatic ties with the United States. He also stopped Guaidó's efforts alongside foreign allies to bring large amounts of aid into Venezuela, sealing off the border with Colombia and Brazil.
International Labour Day is significant after the movement originated in the city of Chicago in the United States after protests erupted in support of an eight-hour workday. Thousands of labourers, who often spend at least 12 hours working everyday took to the streets. 
May Day commemorates the Haymarket affair wherein peaceful protests turned violent after a protester threw a bomb at the police. Eight people had died as a result of the explosion and eight radical labour activists were convicted.
Although the movement took place in the US, the country doesn't celebrate it in May. United States celebrates the first Monday of September.
As for May Day in India, the country witnessed the first celebration of Labour Day in 1923 in what was then Madras. The May Day was led by Singaravelar, a leader of the Labour Kisan Party of Hindustan. Two meetings were held, one at Triplicane Beach and another near the Madras high court.
Following which, a resolution was passed urging the British government to declare May 1 as Labour Day and a government holiday. In India, a whopping 80% of employment originates from the informal sector.