Did Baahubali hero Prabhas starrer Saaho live up to expectations? Here is the best example to explain expectations about Saaho and reality after watching the movie.

Baahubali star Prabhas starrer Saaho  was one of the most expected movies of 2019. Also starring Shraddha Kapoor, Saaho trailer had raised the expectations of the people who were awaiting its release. 
Saaho was released in Telugu, Tamil and Hindi on Thursday. Though critics gave mixed reviews for the movie, the general perception was disappointing. 
The trailer made it look like Indian version of Fast and Furious with bikes, cars and action sequences. But after the release, it looks like Saaho has failed to live up to people's expectations.
Here is how the difference between expectations on Saaho and reality can be best expressed in Vadivelu way. 
* Vadivelu is a Kollywood comedian, who is well known to make people laugh with his vivid expressions.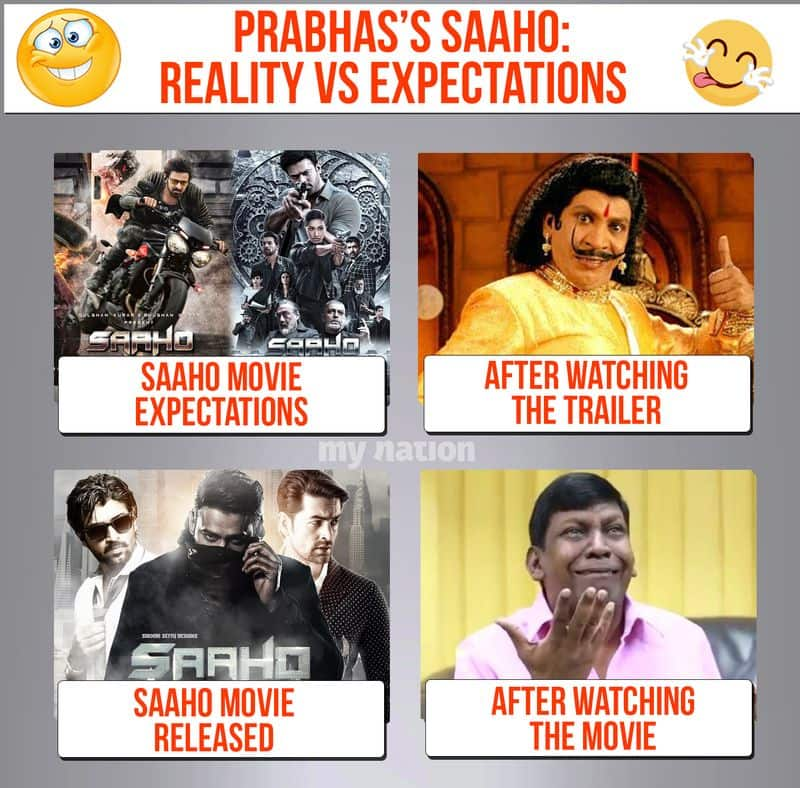 Last Updated Aug 30, 2019, 12:57 PM IST