From posing for a picture to getting all excited about a pizza, here are some of the reactions by a man's best friend, encapsulated in a meme for International Dog Day.
International Dog Day is observed every year on August 26 to encourage ownership of dogs of all breeds. On this day, we look at how a hooman's best friend acts or reacts in different situations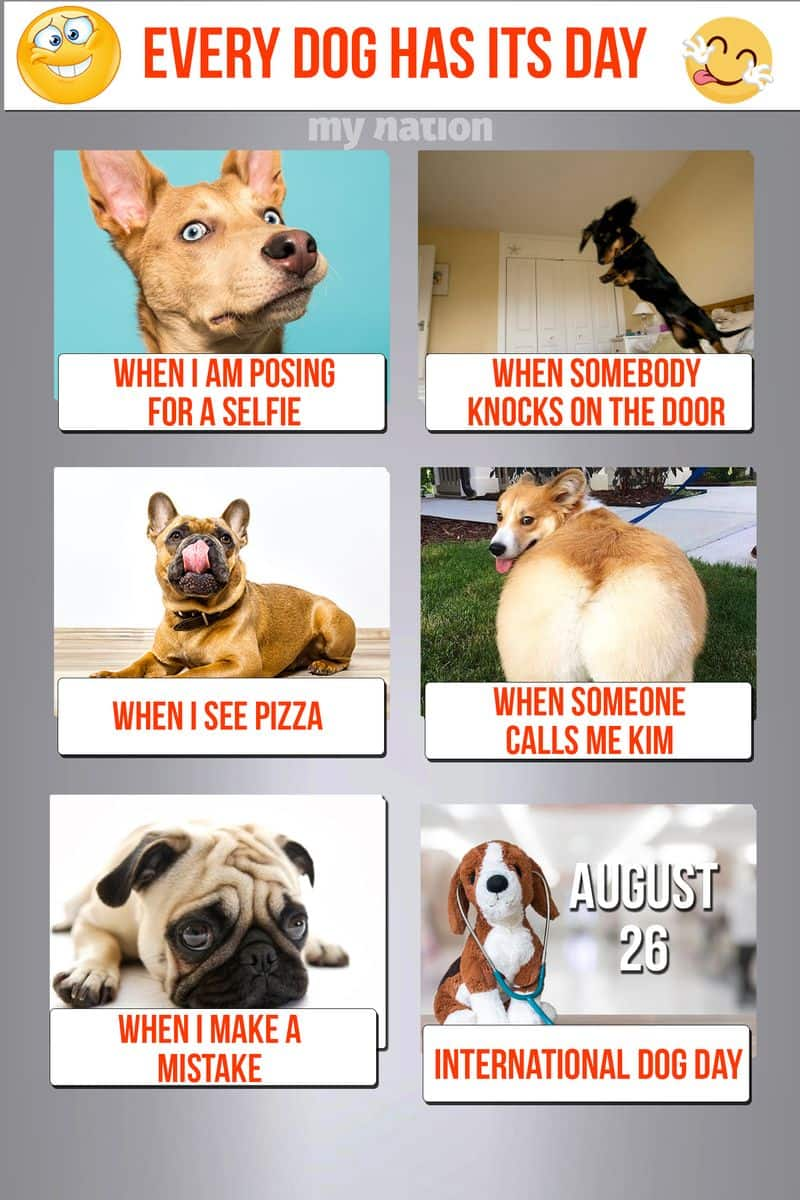 This day is not only a perfect time to reconnect with your furry and friendly family member, but also to consider how you can help society realize the importance of dogs and how should they be treated by humans.
Still, you could use this opportunity to spend time with your dog(s). From taking them to a park to buying them a toy to chew, every dog could use a friend to make his or her day better.
Last Updated Aug 26, 2019, 12:28 PM IST