The total disinvestment proceeds of the Modi government outstrips the earnings of UPA-1, UPA-2, United Front and Narasimha Rao governments combined
Former Prime Minister PV Narasimha Rao and finance minister Manmohan Singh are often credited with opening up the Indian economy with a spate of reforms in 1991. Private investment was welcomed in most industrial sectors, exchange control regulations were loosened and duty structures were made a lot less taxing. The reforms brought down the curtains that the Indian economy was kept behind for so long, and exposed it to influences from across the world. Unnecessary state protection was done away with. Public monopolies and licence raj were ended, automatic approval of foreign direct investment (FDI) was introduced in many sectors. Suddenly there was a lot more variety to choose from, the goods were of better quality overall and the public sector was shaken out of its inertia.  
However, what many people forget is that the liberalisation of 1991 was imposed on the government by the World Bank and International Monetary Fund (IMF) as a condition for a $500 million bailout package. The Indian economy was in dire straits at that time. There was a balance of payment crisis and the government was close to default. The situation was so bad that India had to pledge 20 tonnes of gold to Union Bank of Switzerland to raise $200 million, and 46.91 tonnes to Bank of England and Bank of Japan to raise $400 million. Thus, for all the lavish praise heaped upon the Congress government of the time, one needs to remember that there was perhaps no choice left for Rao and Manmohan. 
Vajpayee's ruthless disinvestment push 
Where Atal Bihari Vajpayee scored as a better administrator was that he undertook reforms proactively, one of the biggest of which was the strategic sale of public sector undertakings (PSUs). For a country-bred on public sector behemoths, and the greater credibility associated with goods and commodities offered by the state, privatisation was sure to create considerable heartburn and it did. 

Disinvestment became a key economic policy under Atal Bihari Vajpayee (L) and Arun Shourie
Vajpayee faced strident opposition even from within the Sangh and the BJP's alliance partners. The government, however, went ahead with its disinvestment initiatives. A separate department of disinvestment was formed, which was later made into a ministry under Arun Shourie. Companies like Bharat Aluminium Co Limited, CMC Limited, Hindustan Zinc Limited, HTL Limited, Indian Petrochemicals Corporation Limited, Modern Food Industries Limited, Paradeep Phosphates Limited, Videsh Sanchar Nigam Limited, Maruti Udyog Limited, two hotel units of Hotel Corporation of India Limited and 17 hotel units of Indian Tourism Development Corporation Limited (ITDC) were privatised, while the PSU oil marketing giant Indian Oil Corporation took over IBP Company Limited. Bharat Petroleum Corporation Limited (BPCL) and Hindustan Petroleum Corporation Limited (HPCL) would also have been privatised but for the intervention of the Supreme Court, which deemed that the strategic sale of these two companies required a green signal from the Parliament.
It was a period of aggressive disinvestment and what's even more significant is the fact that all of it was done proactively, without the World Bank, IMF, or any other agency dictating it to the government. 
Now let's see if privatisation indeed has merit. While obsolescence of employees and the resultant job loss is a very real risk in the private sector, what it gives you is a more efficient and competitive work culture. The primacy is on profit, so everything is done to cut debts, even if it means offloading a 'non-performing asset'. In a highly competitive,  market, care is taken to deliver the best products at the lowest cost and offer the consumers an attractive price. Government patronage and more precisely, government intervention would prevent the free play of market forces, in turn limiting the chance of either the producer or the consumer to get the best deal. Disinvestment also frees up liabilities and unlocks resources for the government to be allocated to other sectors, for instance, social welfare.  
A problem child called Air India
Take the case of Air India, for example. The national carrier has been laden with enormous debts and losses for a very long time. Add to it, the poor quality of service and plummeting market share.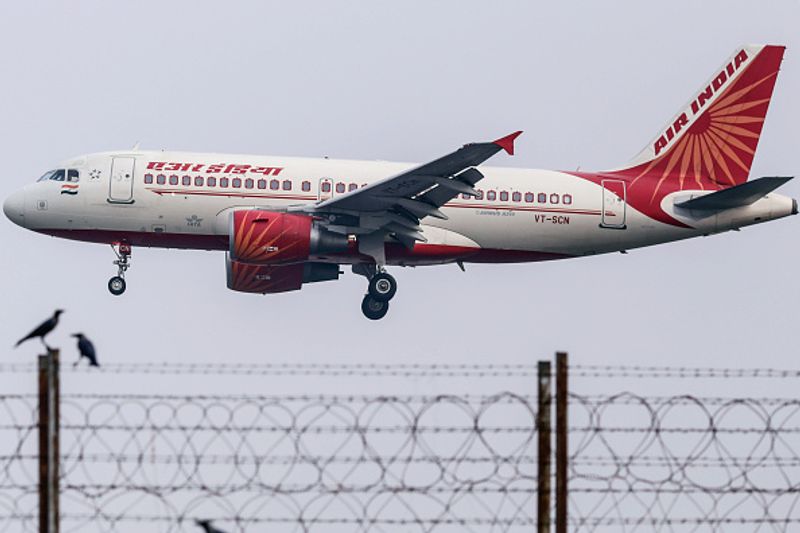 Air India's mountain of losses and debts have put the govt under a massive burden
The airline had fallen way behind private carrier IndiGo, which had started operations only in 2006. Air India currently has a debt burden of over Rs 50,000 crore and a market share of only around 13%. Air India's losses amount to nearly Rs 50,000 crore and most of its revenue goes in paying interests. This is a fit case for disinvestment/privatisation. In fact, finance minister Arun Jaitley pointed out last year that around Rs 50,000 crore could be allocated to social welfare sectors if Air India's mountain of debts is not to be financed.
Air India was proposed to be privatised first in 2000, when the Vajpayee government had mulled offloading 51% stake in the then national domestic carrier Indian Airlines, while keeping 26% for a strategic partner. In Air India, which was running international operations at that time, the government had proposed a divestment of 60% of its stake, while bringing in 26% foreign investment. The proposal could not be pushed through owing to opposition from the then civil aviation minister Sharad Yadav.
The Niti Aayog last year had recommended outright privatisation of the national carrier, and the Cabinet Committee of Economic Affairs (CCEA), chaired by Prime Minister Narendra Modi had given in-principle approval for Air India's privatisation. Sadly, the national carrier is in such a massive financial and operational mess that it found no buyers. The strategic sale of Air India was expected to contribute Rs 8,000-10,000 crore in the Modi government's disinvestment target of Rs 80,000 crore in 2018-19.            
Modi takes the baton forward
However, despite the Air India sell off turning out to be a damp squib, the Modi government deserves credit for taking forward Vajpayee's disinvestment drive in the right earnest. According to The Hindu's analysis of Department of Investment and Public Asset Management (DIPAM) data, out of the Rs 3.63 lakh crore accumulated in the form disinvestment proceeds since 1991, Rs 2.1 lakh crore (58%) was done in the past four years itself. The Modi government's share in the total disinvestment proceeds since 1991 would go up to 65% if the target of Rs 80,000 crore for the current financial year is fulfilled, the Hindu report points out. 
Last year, the government had set a disinvestment target of Rs 72,500 crore and ended up collecting a good Rs 27,557 crore more. It has earned a bit over Rs 15,000 crore this financial year, against a target of Rs 80,000 crore. The upcoming general election is a big impediment on going full throttle especially in striking privatisation deals, and even the buyers would want to wait and watch which government comes to power at the Centre next year, and whether the disinvestment push is continued unabated or not. The Air India flop show has also contributed to keeping the disinvestment proceeds for 2018-19 down. A big reason why last fiscal's target was not only met but overshot was that Oil and Natural Gas Corporation Limited (ONGC) had bought 51.1% stake in Hindustan Petroleum Corporation Limited (HPCL) for Rs 36,915 crore. 
The Modi government's biggest sources of disinvestment income have been Rs 14,500 crore from Bharat 22 exchange traded fund (ETF), Rs 9,704 crore from the General Insurance Corporation (GIC Re) initial public offering, Rs 9,118 crore from National Thermal Power Corporation Limited (NTPC) offer for sale, Rs 7,653 crore from New India Assurance initial public offering and Rs 4,153 crore from strategic sales from its Specified Undertaking of Unit Trust of India (SUUTI) holdings.

ONGC buying majority stake in HPCL released nearly Rs 37,000 crore for the govt
The government is also reportedly thinking of asking PSU oil companies to buy back shares from the government. This would release Rs 10,000-20,000 crore for the government. BPCL and IOC could also pick up stakes of 26% each in Gas Authority of India Limited (GAIL), which will make the government richer by another Rs 20,000 crore. Companies like Pawan Hans, Bharat Earth Movers Limited (BEML), Scooters India and Dredging Corporation of India are in line for disinvestment. 
The state-owned telecom firm Bharat Sanchar Nigam Limited (BSNL) is under considerable stress too. A Reuters report last year revealed that BSNL made the largest losses after Air India among state-run companies. It had lost market share alarmingly, especially after the advent of Reliance Jio. Its outstanding debt at the end of March 2016 was   reported to be just over $1.2 billion. In January last year, the Modi government had considered privatising BSNL. However, the government's plan to sell its stake in the ailing firm had to be deferred because unless it registers some profit, no buyer would be interested, as had happened in the case of Air India.
The current government had readied 75 disinvestment deals so far, which is more than twice the number of deals under UPA-2 (2009-14). According to the DIPAM data, while Rs 99,368 crore of disinvestment proceeds were collected by the UPA-2, which accounts for 27% of the total proceeds since 1991, the shares of UPA-1, the Congress-led government of 1991-96, and the United Front government (1996-98) are abysmal — 2.35%, 2.75% and 0.36% respectively. Under Vajpayee, under whom disinvestment became such an important policy initiative, Rs 33,656 crore was mopped up, which constituted 9.2% of the total disinvestments since 1991, and remained the largest proportion of disinvestments done till 2009. 
Like his mentor Vajpayee, Modi has found value in disinvestment as a vital part of economic policy and has carried it forward. His government has earned far more from disinvestment than UPA-1 and 2 put together. The total disinvestment proceeds of the Modi government outstrips the earnings of UPA-1, UPA-2, United Front and Narasimha Rao governments combined. Is there still any doubt on the economic reforms undertaken by Modi? Should economic reform for us still only mean the liberalisation of 1991-92? Let's remember, the reforms done by Modi were also not dictated by the World Bank, IMF or any other institution. 
Read Exclusive COVID-19 Coronavirus News updates, at MyNation.
Last Updated Nov 27, 2018, 1:20 PM IST