When Sriramulu was a BJP MP, he was seen wishing people of Ballari in Karnataka during Tipu Jayanti. He changed his stand subsequently. He took no clear position on the Lingayat issue. Besides MLA Sriramulu's ideological confusion, the party's Ballari candidate J Shantha might have lost the by-election also because some party leaders in other parts of Karnataka were equally listless.

Ballari: Tipu Jayanti created a furore in Karnataka after the Congress-JD(S) government decided to celebrate it as a state-event despite protests by BJP. Molakalmur MLA Sriramulu's stance on Tipu Jayanti also might have affected his vote base in Ballari.
In the recently-held (November 3) by-elections, Sriramulu's sister J Shantha, who fought Ballari Lok Sabha by-election on BJP ticket, lost to Congress's VS Ugrappa with a margin of over 3 lakh votes. The by-election to this constituency was held as MP Sriramulu gave up his seat to contest in the Assembly election, that he won from Molakalmur.
The election was a matter of prestige to Sriramulu as BJP had won every election here since 2004. After more than a decade, Ballari went into the hands of Congress.
There are speculations that some of the ideological clashes divided the people and kept them away from supporting Sriramulu-backed candidate this time.
As seen in the photograph, when Sriramulu was MP earlier, he had greeted the people on the occasion of the birth anniversary of Tipu Sultan, the 18th century ruler of Seringapatam (Srirangapatnam) that large swathes of the local population consider a tyrant. While all BJP leaders began opposing Tipu Jayanti this year much before the state government-organised event, the U-turn turned out to be a case of too little, too late.
Ballari is known to have quite a big Muslim population. According to  2011 census, Ballari city has 70.33 % Hindu followers,  followed by 26.53% Muslim population. This might have confounded the BJP strategists, a section of which was earlier in two minds about the stand on Tipu Sultan. But then, when a party is not firm in following its pronounced ideals, even its core voters are no longer excited to vote it to power. Also, the small percentage of Muslim activists that the BJP boasts of, paying a token service to 'inclusiveness', were not sure they ought to boycott Tipu Jayanti.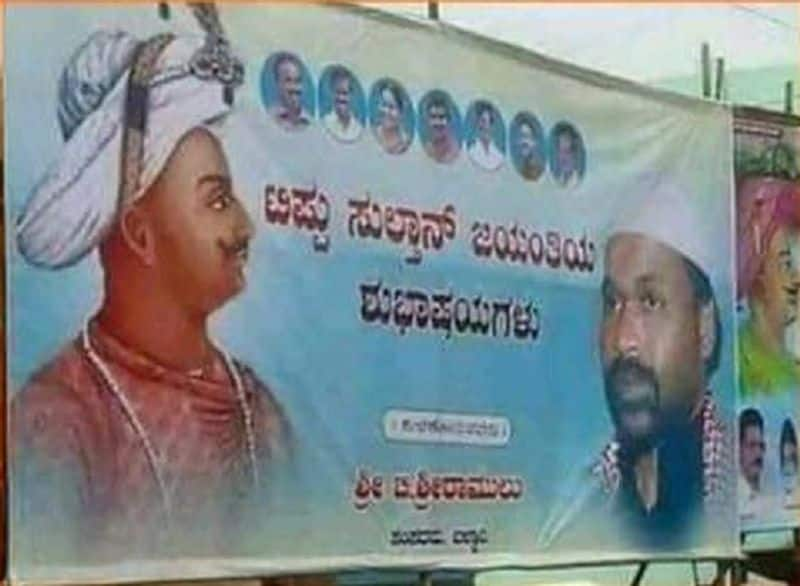 The Lingayat issue was another case in point. Even the Hindu population was divided on the issue of a separate religion status for the sect of worshippers of Lord Shiva. Though in some places the Lingayat movement became an embarrassment for the Congress, in Ballari, the grand old party salvaged the situation by assuring the Lingayats that their fate will be decided by religious leaders and not the party. But Sriramulu failed to commit himself to a firm stand on Lingayats. 
According to a rough estimate, at least 25% of voters in each of the nine Assembly constituencies in the Ballari district are Lingayats. Currently, Sriramulu is the strongest leader BJP can rely on in Ballari whose dilemma cost his party dearly.
Sriramulu, who had extended his wishes for Tipu Jayanti earlier, was quiet this year. The constant change in ideological leaning of the leader might have led to the BJP's loss in Ballari.  
Read Exclusive COVID-19 Coronavirus News updates, at MyNation.
Last Updated Nov 11, 2018, 9:10 PM IST