From cajoling a toddler, hugging a vegetable vendor to ironing clothes, TDP leader Nara Lokesh has been campaigning vigorously for the upcoming Andhra Pradesh Assembly election, copying TRS leaders, who, during Telangana election last year, had resorted to cooking a meal and bathing a child as well.
Amaravathi: A day after the ruling Telugu Desam Party (TDP) released its final list of 25 candidates for the upcoming Lok Sabha elections in Andhra Pradesh, state chief minister N Chandrababu Naidu's son Nara Lokesh on Tuesday was seen campaigning in Andhra Pradesh's Mangalagiri constituency for the upcoming Assembly election in the state on April 11.
For the first time, Nara Lokesh is contesting an election. His intense campaign has now raise several speculations after pictures of the leader ironing clothes and hugging a vegetable vendor went viral on social media.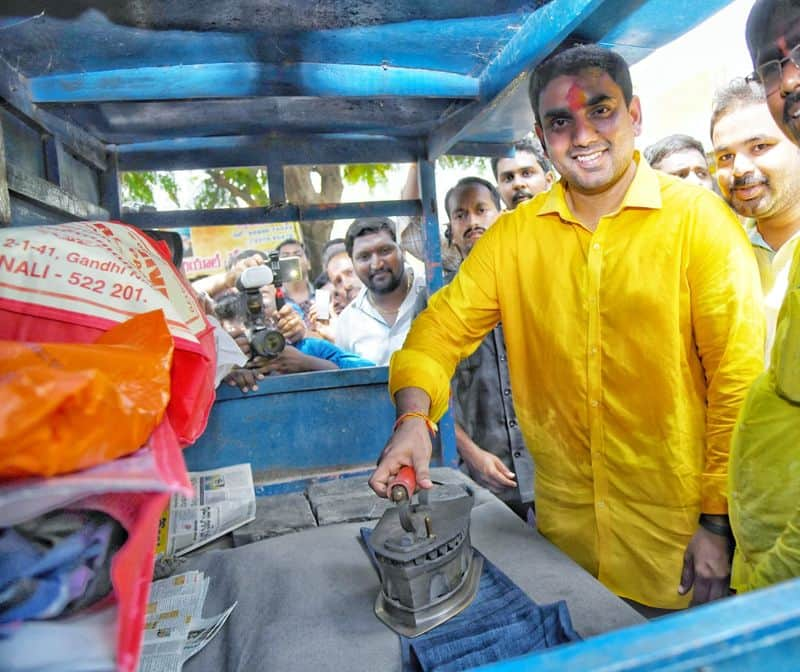 In the above pictures, Andhra Pradesh's information technology, electronics and communications (ITE&C) minister Nara Lokesh is seen ironing clothes, posing with a vegetable vendors and even cajoling a toddler. Do these pictures remind you of the TRS's campaign strategy during the Telangana legislative Assembly election that was held in December last year?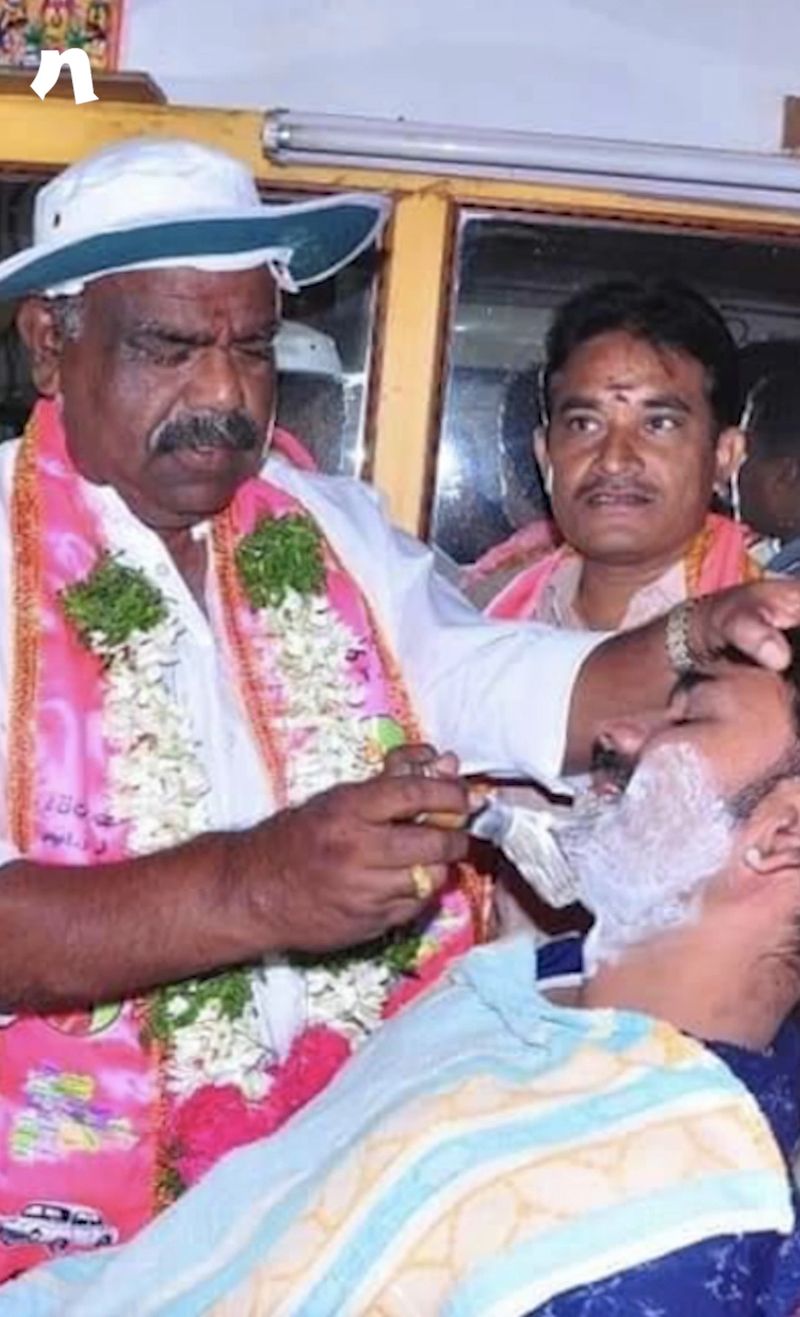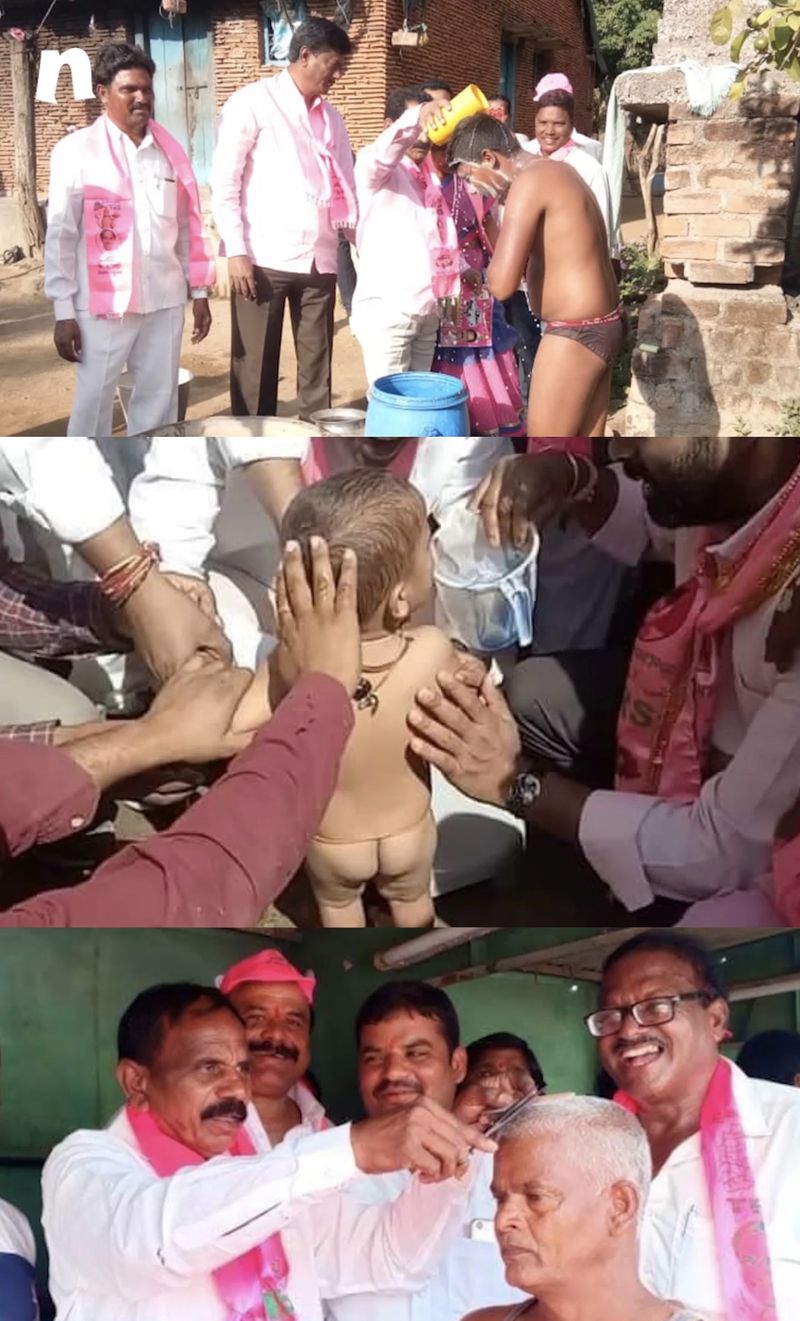 Speaking to MyNation, senior TRS leader Abid Rasool Khan said, "It is not only the TDP copying the style of the TRS, the BJP and the Congress are also campaigning the same way as we did. The whole nation is taking up programmes of the TRS government. Now, TRS government has worked for five years, and it received the mandate from the people because of its good governance. By taking pictures and portraying the image of working for the people, these leaders will not be accepted. They have to work hard for the people."
TRS leaders, during the election campaign in Telangana last year, were seen cooking a meal and even bathing a child.
MyNation also spoke to the TDP treasurer Prem Kumar Jain, who denied the claims made by the TRS and said, "This is a general approach to people. During the campaign, political leaders approach voters. One cannot say that it is TRS's style or whatever. Chandrashekar Rao learnt how to campaign through us while he was in the TDP. Everybody likes Nara Lokesh because Chandrababu Naidu developed Andhra Pradesh. Hyderabad is also completely developed by the chief minister. We will 100% win the election, and after May 23, we will form the government and teach TRS a lesson."
Despite displays of "noble" deeds by all parties that shows these powerful in servitude, what's clear to us is the fact  that they have inadvertently let on that all these are just for display.  There's enough to suggest though that the TRS success formula in Telangana is being followed, given their sweeping victory of 88 seats (out of 119) in the Telangana Assembly election.
Andhra Pradesh's Assembly Elections will be held on April 11, which is to be held concurrently with the Lok Sabha elections, and the fate of the state will be announced on May 23.
Read Exclusive COVID-19 Coronavirus News updates, at MyNation.
Last Updated Mar 20, 2019, 4:26 PM IST