Not many of us know that there are temples in this country where men are not allowed to enter, at least for a certain period of time. Check out the list here
New Delhi: There are several places in India, especially those of worship, where women are not allowed to enter.
Currently, the country is witnessing massive protests regarding the Sabarimala verdict passed by the Supreme Court, which allows women of all ages to enter the Sabarimala temple in Kerala.
Earlier, women of menstrual age were not allowed inside the shrine because its residing deity Ayyappa is celibate.
However, not many of us know that there are temples in this country where men are not allowed to enter, at least for a certain period of time.
Temples where men are not allowed
 1. Chakkulathukavu Temple, Kerala
 
During the annual ritual called the 'Naari Puja' in this temple of goddess Bhagavathi, only women are allowed in the temple and the male priest washes their feet.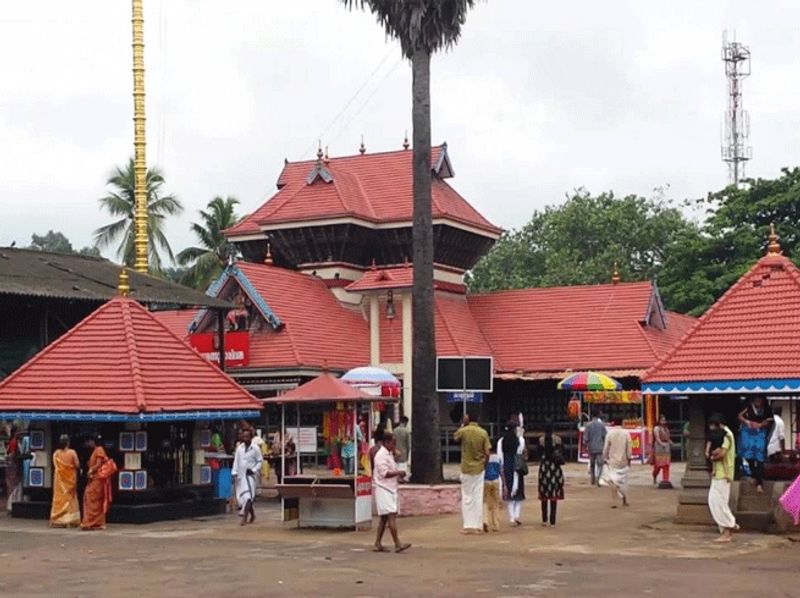 2. Kottankulangara Devi Temple, Kerala
 
In Kottankulangara, which is a Hindu temple dedicated to the goddess Durga Bhagavathy or Aadi Shakthi, has a unique festival when men, dressed in female attire, come to seek the blessing of the goddess.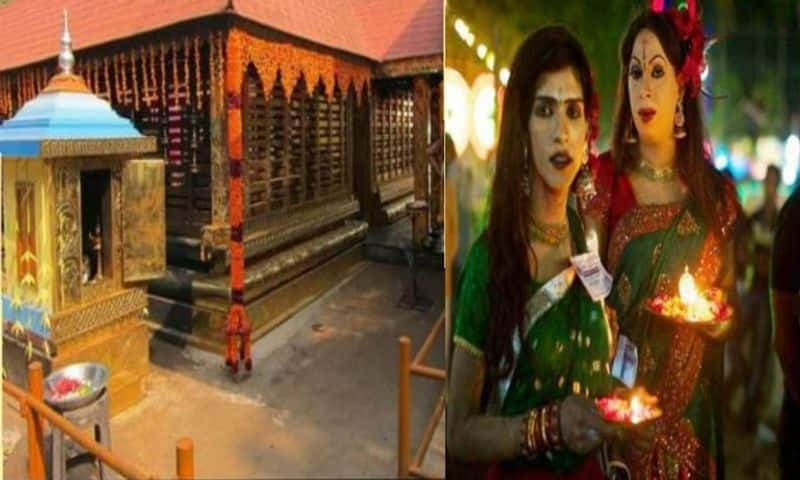 3. Mata Temple, Bihar
 
This temple situated in Muzaffarpur, Bihar only allows women to enter the shrine during a special period. Even the male priests are not allowed to enter the temple during this time.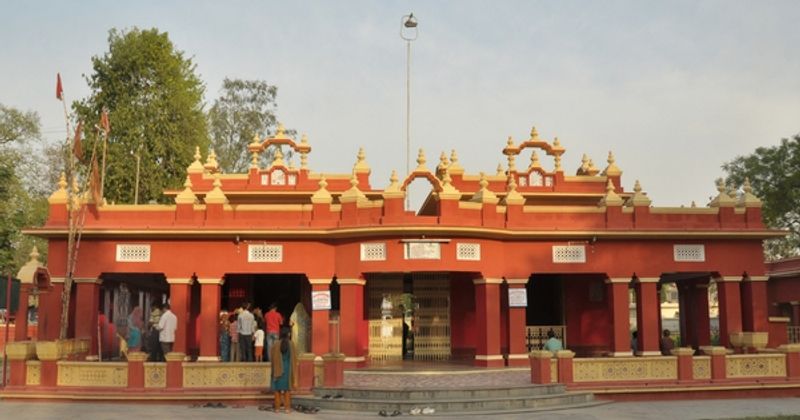 4. Kamakhya Temple, Andhra Pradesh
 
Like the famous Kamakhya temple in Guwahati, the Kamakhya Peetham in Visakhapatnam also shuts its gates for men for some days in every month as it is believed that the goddess is having her menstruation cycle during this time.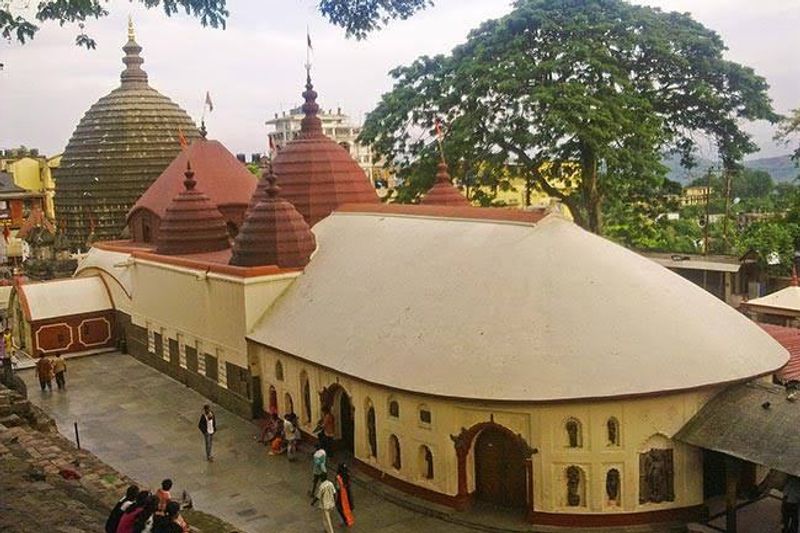 5. Savitri Temple, Rajasthan
 
It is believed that men are not allowed to enter the Savitri temple situated on the Ratnagiri hills in Rajasthan's Pushkar because it marks the wrath of its deity, Goddess Savitri.
 
Legend says that she was enraged when her husband Lord Brahma married for the second time, following which she cursed him and started staying at the Ratnagiri hills.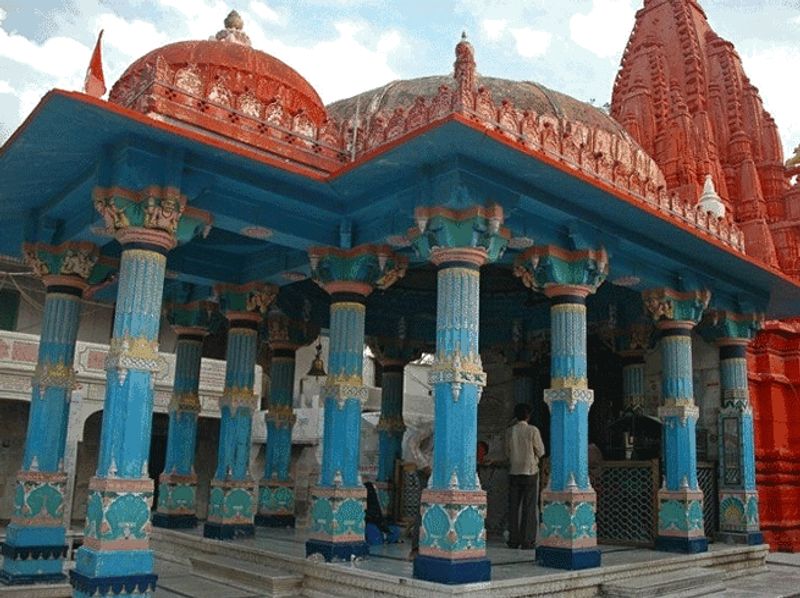 6. Bhagati Maa Temple, Kerala
 
This temple situated in Kanyakumari is dedicated Kanya Maa Bhagawati Durga. According to legends, Bhagawati Durga went to an isolated area, in middle of the ocean, to do tapsya so that she is granted her wish to marry Lord Shiva.
 
For this reason, only sanyasi men are allowed till the gate of the temple, while married men are forbidden to enter the premise.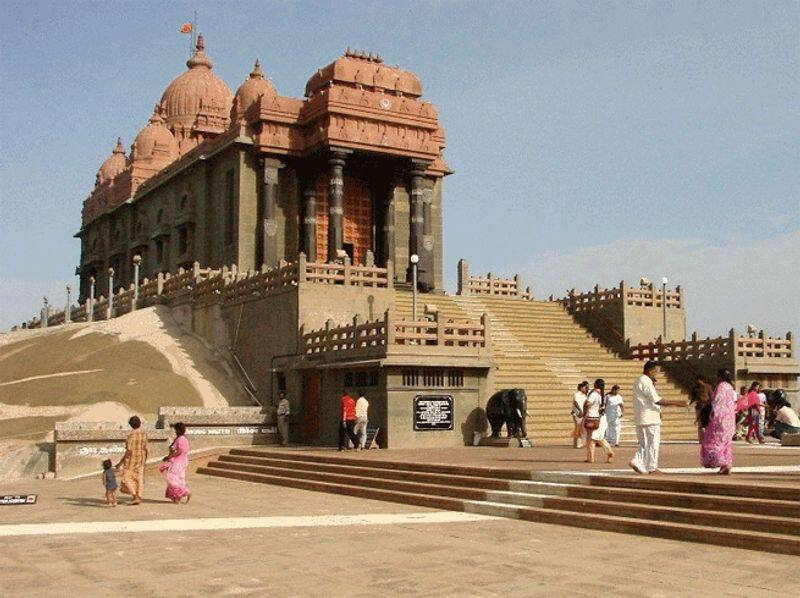 7. Attukal Temple, Kerala
 
Situated in Thiruvananthapuram, this temple is dedicated to goddesses Kanyaka Devi. During the annual Pongala festival, men are barred from entering the shrine and only women participate in the merrymaking. This temple has also made it to the Guinness Book of World Records for this unique festival.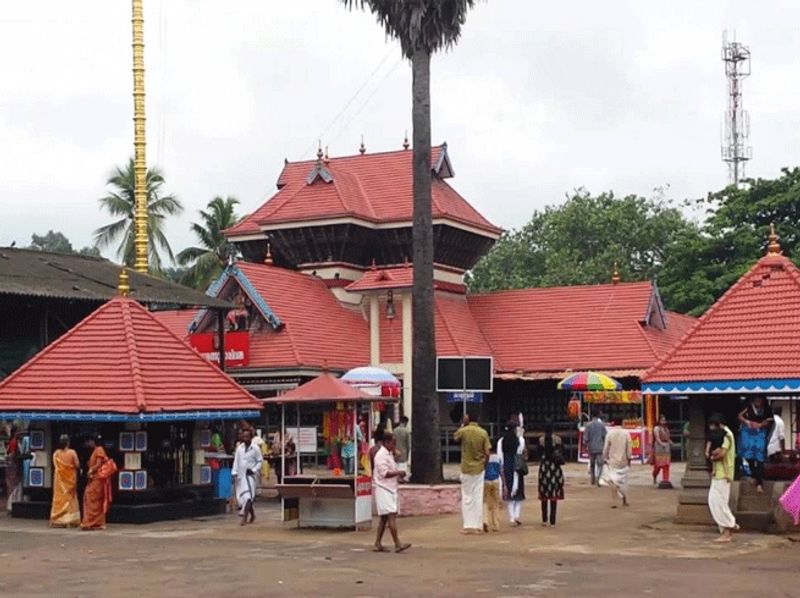 Occasions where men are not allowed
1. Santoshi Ma vrat
While this goddess does not enjoy the backing of scriptures -- and it is largely believed that this tradition began after the film Jai Santoshi Ma became a blockbuster hit -- the rituals are observed exclusively by women. On the conclusion of the vrat, after observing it for 16 Fridays, boys younger than 8 years are offered prasad. The temples of Santoshi Ma debar men from entering the premises on Fridays.
2. Pongala
As mentioned above, it is during the 12-day long Pongala that men are not allowed inside the Chakkulathu Kavu temple.
3. Sindur Khela
This custom of Bengalis is observed strictly by married women on the day of dashami before the immersion of the idols of Goddess Durga, Ganesha, Lakshmi, Saraswati and Kartikeya, much as a media house had initiated a movement to allow widows as well as transgenders into the festivity.
4. Sindhara
This is a north Indian ritual involving women alone. It is observed during the monsoon. Married women receive gifts from their maternal homes for the occasion. While the festival does not require men to stay away, some may complain that unmarried and divorced women are left out.
5. Ritualistic bath after first period
In some Hindu societies, the first menstrual cycle of a girl is marked by a celebration wherein the girl is bathed by her mother and other women. This is a strictly all-women affair, too.
6. God bharai or Saadh
When a married woman conceives, the news is received with a ritual of elaborate feasting. Traditionally, this used to be an all-woman affair. However, in several households, men participate in the feast as well.
Read Exclusive COVID-19 Coronavirus News updates, at MyNation.
Last Updated Oct 17, 2018, 5:05 PM IST