Kerala, God's own country, was officially formed in 1956. Kerala will celebrate its 62nd anniversary on November.

Thiruvananthapuram: God's own country celebrates the 62nd anniversary of its formation on Thursday. Kerala formation is also known as  Kerala Piravi. The state was officially formed on the same day in 1956.
Kerala was created long after India gained independence in 1947. Before that, the region was occupied by three independent provinces named Malabar, Cochin and Travancore, the latter two being erstwhile princely states.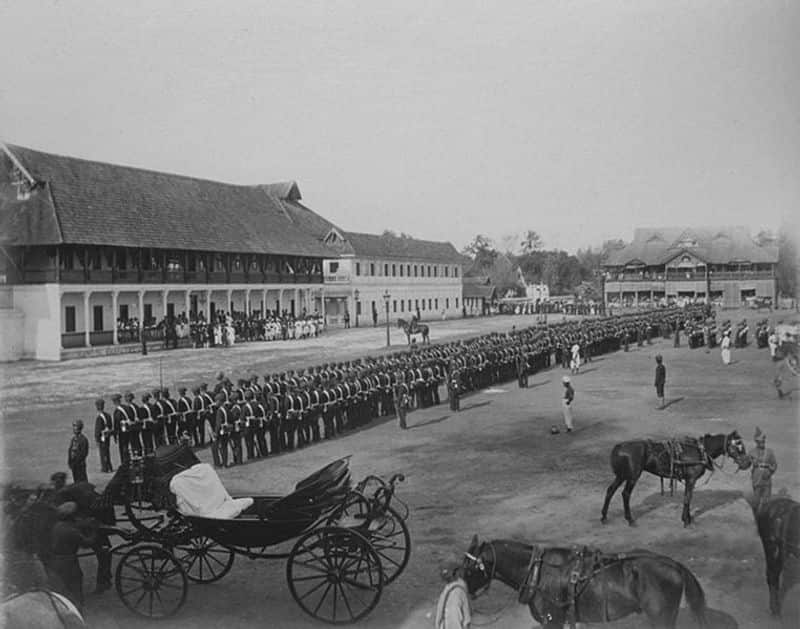 Photograph taken in 1900 by government photographer Zacharias D'Cruz of a view of the Adoption Durbar, Thiruvananthapuram. Courtesy: Wikimedia Commons
The urge to form a united Kerala aka Aikya Kerala, consisting of Malayalam-speaking territories together was a dream for the residents in the area for ages. The earliest resolution demanding an Aikya Kerala was passed at the state people's conference in Kochi back in 1928.
ALSO READ: Age is just a number; at 96 Karthyayani Amma in Kerala scores 98/100
Several major agitations for political rights and a popular government began in Travancore and Kochi soon after independence. On July 1, 1949, the provinces of Travancore and Cochin were merged by the government of India under Sardar Vallabhbhai Patel.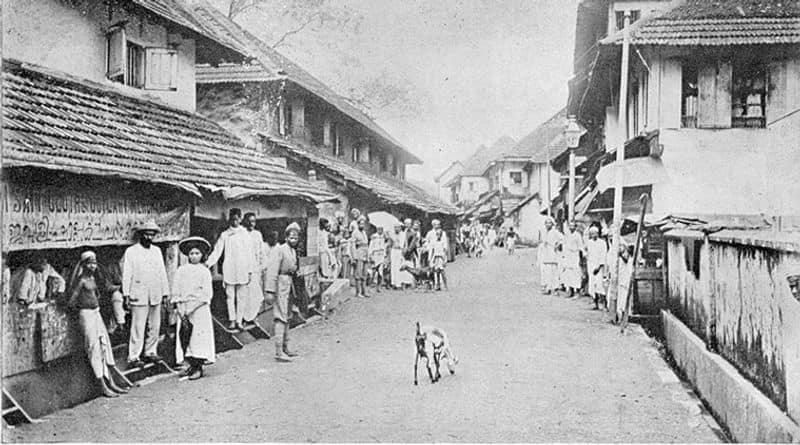 A street in erstwhile Cochin. Courtesy: Wikimedia Commons
However, the land continued to be politically divided till the mid-1950s, despite geographic similarities and solidarity of language. It is during this period that communism managed to take firm roots in the region, which went on to be recognised by Leftist ideology.
Set up solely on linguistic principles, the borders of modern Kerala came into existence in 1956 when the Travancore-Cochin state was merged with the Malabar district - which then belonged to Madras Presidency under the British - and the Kasaragod area of South Canara district. Some parts of southern Travancore, such as Kanyakumari, went to the Madras state as part of the exchange.
   The floating markets of erstwhile Malabar. Courtesy: Wikimedia Commons
Now, Malabar forms the northern territory with Thalassery, Kannur and Kasaragod with a tiny pocket-handkerchief of erstwhile French colony of Mahe (administratively part of Pondicherry). The middle section is formed by the state of Cochin, while the southern territory comprises Travancore, another erstwhile princely state.
Read Exclusive COVID-19 Coronavirus News updates, at MyNation.
Last Updated Nov 1, 2018, 10:33 AM IST