While Prime Minister Narendra Modi has shown time and again how serious he is about the legislation on triple talaq, the opposition contends that the Supreme Court has already turned such divorces null and void, after which criminalisation of the erring husband is not required
New Delhi: The Bharatiya Janata Party (BJP) has issued a whip to all its Lok Sabha MPs to pass the contentious triple talaq bill. The bill that makes instant triple talaq a bailable offense is slated to be debated in the Lok Sabha on Thursday.
With enough numbers on its side, the BJP expects the bill to sail through the Lok Sabha test. The ruling party has 271 members in the Lower House.
However, most of the opposition parties, including the Congress, are expected to raise an objection. The Congress and other parties contend that a divorce by triple talaq is, as such, null and void now — due to the Supreme Court order, and so no further legislation to make the act a criminal offence is needed.
On the other hand, Prime Minister Narendra Modi has time and again asserted that the BJP is committed to passing this legislation to 'empower' Muslim women. It may be argued that this yielded a political dividend in the Uttar Pradesh Assembly election where the BJP's victories in Muslim-dominated constituencies must have owed to women from the community voting for the party. Apart from NDA allies, few parties like the Biju Janata Dal (Dal) are expected to vote for it.
But with a host of opposition parties led by the Congress up in arms against the criminalisation clause in the proposed law, a walkout from the debate is quite a possibility. BJP's former ally, the TDP of N Chandrababu Naidu, meanwhile, has met representatives of all Indian Muslim Personal Law Board to assert his support against this bill.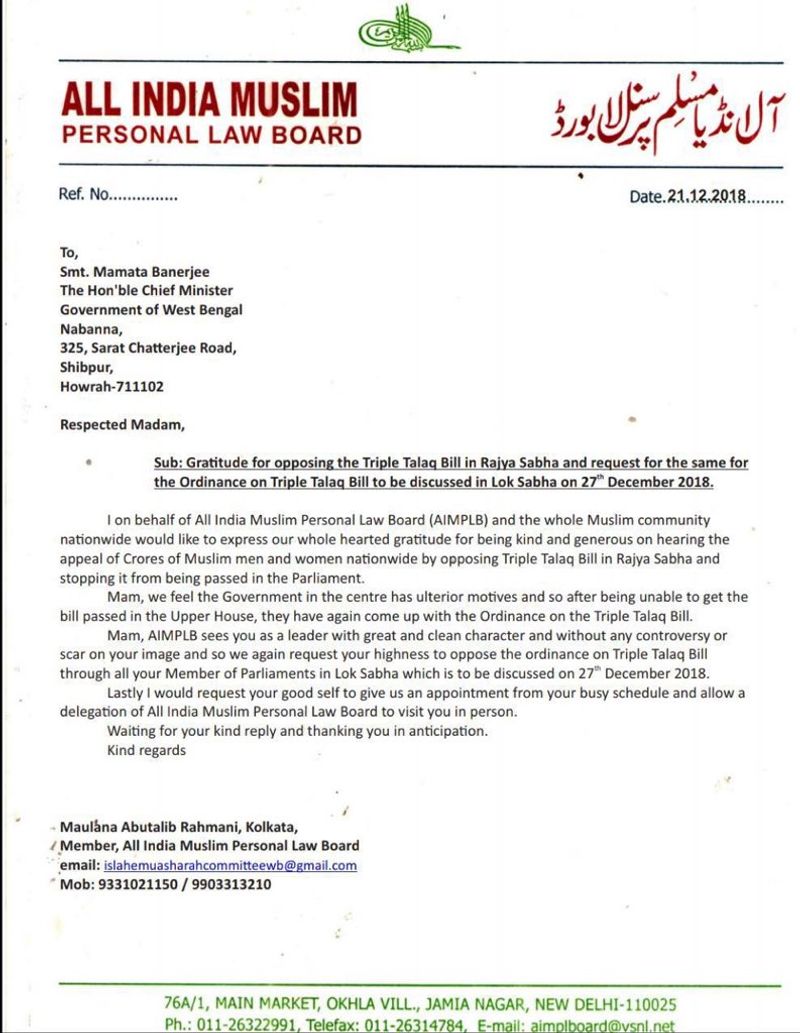 Though the real test for the government will be in the Lok Sabha, the whip to BJP MPs for their presence in the Lok Sabha on Thursday reaffirms how serious the ruling party is about this bill — more so to reap benefits in the upcoming general election.
The real test for the treasury benches lies ahead in the Rajya Sabha where the ruling alliance is numerically challenged.
Read Exclusive COVID-19 Coronavirus News updates, at MyNation.
Last Updated Dec 26, 2018, 12:12 PM IST