The working class will enjoy not only higher income but also a near absence of price rise, thanks to the low inflation during the past five years. These factors make for a higher standard of living. Another piece of good news for employees: Fewer of are changing jobs frequently — an indicator of work satisfaction.

New Delhi: It's MARCH, time for butterflies in the stomach for employees of various organisations, PSUs and corporate companies. And this time, the butterflies will bring a tickle as this season is expecting a higher increment in salaries of approximately 9.7% across various sectors, compared to 9.5% during 2018, says the Aon survey, a professional services firm. 
The survey clearly mentioned a high economic growth, low inflation and also low attrition. Although there is a marginal improvement compared to last year, the projection shows an overall improvement, which is a positive sign for the economy.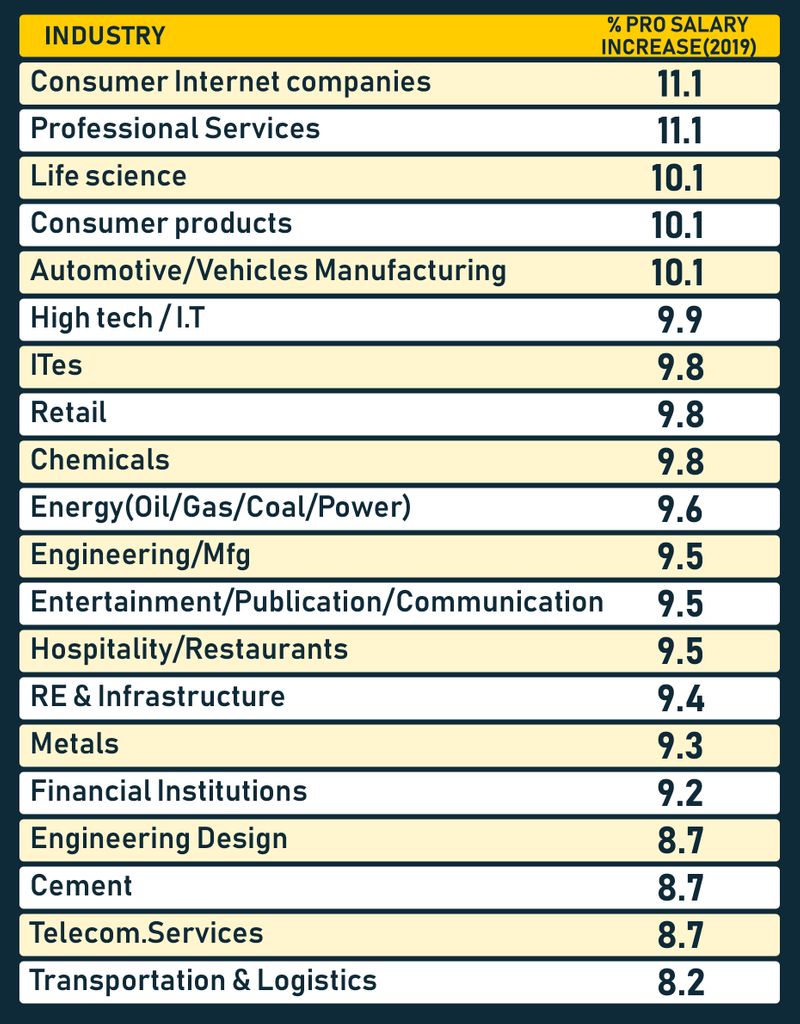 Also read: Modi Cabinet approves ordinance on quota in faculty jobs in last meeting before 2019 polls
Increment for a few sectors is not as expected but sectors like automotive, professional services, consumer internet companies, life sciences and consumer products are projecting a double-digit hike. A high government investment in the infrastructure sector under its various rural and urban area development schemes, industries like cement, steel and engineering services showed a positive sign for the current year.  
Also read: Cut the narrative, here's the truth about jobs under Modi
Aon in the 23rd edition of its annual Salary Increase Survey showed further that the overall attrition rate in India has come down to 15.8% in 2018 from 18.5% in 2013, practically the last year under the UPA government. The election year is always considered volatile but regardless of how government performs, the trend will last for the next one year and, hence, will lead to higher salaries.