NCP chief Sharad Pawar has given a befitting reply to Rahul Gandhi as he continues to question PM Modi over Galwan clashes.
Bengaluru: As former AICC president Rahul Gandhi continues to exhibit his flippancy and ignorance over Galwan clashes, none other than senior politician and NCP chief Sharad Pawar has put Rahul Gandhi on notice. 
Rahul Gandhi, at a time, when he should have thrown his weight behind the Union government, posed questions like why Indian soldiers were unarmed and lampooned Modi that he had surrendered before China. 
Also Read: JP Nadda's jibe at Rahul Gandhi
In his response, the political veteran said "Let's not forget what happened in 1962 when China occupied 45,000 square km of India's territory. While levelling such allegations, one must also consider what happened in the past."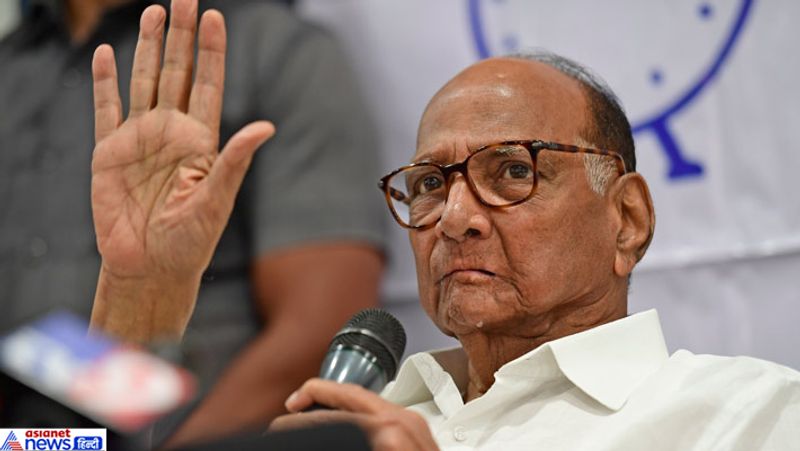 Like a statesman, Pawar advised Gandhi not to politicise the issue and recognised the alertness of our army during the clashes. 
He said, "If our army had not been alert, we would not have known about the Chinese actions... The scuffle means we were vigilant or we would have been caught unawares. To term it as a failure of the Defence Minister or anyone else is not correct, and it is unfair to make such allegations." 
Also Read: 73% support Modi on Galwan clash
Pawar also referred to the agreement signed in 1996 when both India and China had agreed not to use firearms. Incidentally, it was this pact that forbade our brave soldiers from using weapons. But on the contrary, Rahul Gandhi, absolutely ignorant of this fact, used it as a weapon to fire at Modi, but ended up being fired by the public for his want of knowledge. 
This stern rejoinder by Pawar should serve as a lesson to Rahul Gandhi as he continues to mock and make fun of PM Modi. 
Incidentally, NCP is also part of alliance that governs Maharashtra, with the other two being Shiva Sena and Congress. 
Rahul Gandhi had further shown his immaturity when he had washed his hands of the coronavirus mishandling of the Maharashtra government. 
 
Read Exclusive COVID-19 Coronavirus News updates, at MyNation.
Last Updated Jun 28, 2020, 12:58 PM IST