As several people cast aspersions over PM Modi's meeting soldiers when he visited Leh, the Army has issued a clarification

Bengaluru: As several people cast aspersions over Prime Minister Narendra Modi meeting soldiers when he visited Leh, the Army has issued a clarification. 
"There have been malicious and unsubstantiated accusations in some quarters regarding the status of the facility visited by the Prime Minister Shri Narendra Modi during his visit to the General Hospital at Leh on July 03, 2020,"it said. 
Also Read: It's commendable on PM Modi to visit Leh
The PM also interacted with them at the hospital. 
The Army added, "It is unfortunate that aspersions are being cast on how our brave Armed Forces are treated. The Armed Forces give the best possible treatment to their personnel."
It further added, "It is clarified that the said facility is part of the Crisis Expansion capacity of 100 beds and is very much part of the General Hospital complex."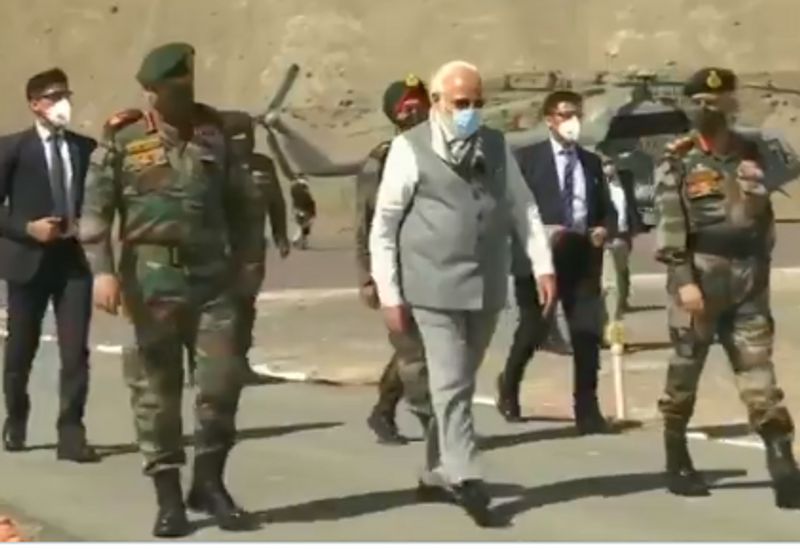 The sudden visit of Prime Minister Narendra Modi to Ladakh in the wake of Galwan clashes caught everyone by surprise. Modi visited injured soldiers and even gave them a pep talk, reassuring them that the entire nation was behind them.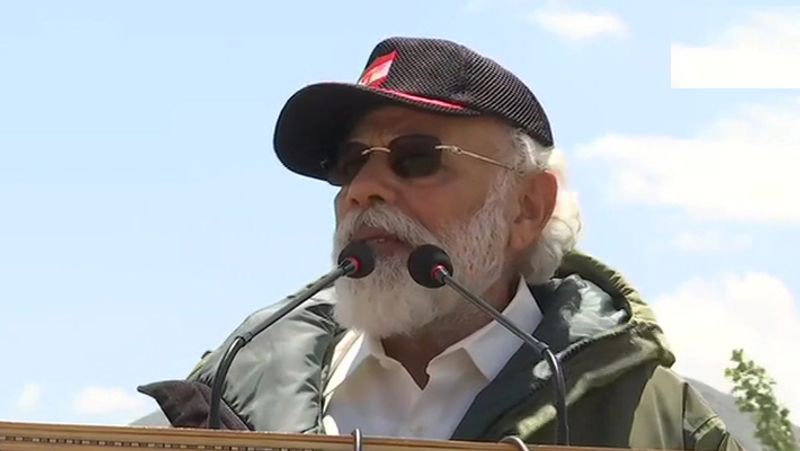 The credit to the successful visit to the terrain should go to National Security Adviser Ajit Doval, who stayed behind the curtains and ensured the sojourn had no glitches.
Also Read: BJP hits back at Chidambaram for his caustic remarks against PM Modi
General Rawat and General Naravane also accompanied PM Modi on his visit to Ladakh, but reports add that NSA Doval chose to remain in Delhi after having come out of two-week-long self-imposed isolation.
Such was the secrecy behind the visit that it came to be known only after the PM landed.
The visit is nothing less than a strong message to China that India is no mere pushover and will fight extremely hard to protect its sovereignty.
Reports also add that the Prime Minister has asked commanders to aggressively fight it out in case of any provocation.