Human Rights Day: Here is how the special day is celebrated
First Published Dec 10, 2019, 10:21 AM IST

Human Rights Day is celebrated every year on December 10. This day is celebrated to appreciate and empower people through human rights. Human Rights Day includes economic, social, cultural rights and international commitments on civil and political rights.
It is celebrated on December 10 to mark the day the United Nations adopted the Universal Declaration of Human Rights in 1948. 48 countries celebrated this day with the United Nations General Assembly.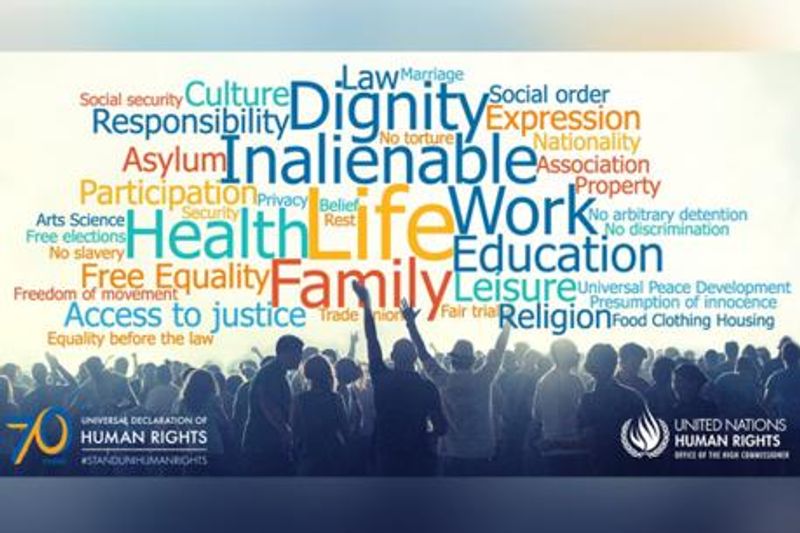 In 1950, the General Assembly passed resolution 423 (v) and urged all the countries and institutions to adopt it.
In India, the human rights law came into existence on September 28, 1993. The Government of India constituted the National Human Rights Commission (NHRC) on October 12, 1993
In December 1993, the United Nations General Assembly announced that it would be celebrated annually.