Though Chester Bennington took his life two years ago, his fans don't seem to have gotten over the loss of their beloved star. The Linkin Park icon is still missed, they say.

Two years ago, on this day, the world lost a musician who touched the hearts of many. Chester Bennington -- the lead vocalist for Linkin Park -- took his life and was found dead in his room on July 20, 2017 and his fans don't seem to have gotten over the loss yet.
Bennington was found dead at his house in Palos Verdes Estates, California, by his housekeeper. It was the American musician Mike Shinoda who took to Twitter to say, "Shocked and heartbroken, but it's true."
On the second death anniversary Bennington's fans took to Twitter to share their love for the singer whom they never seem to have forgotten.
 
2 years ago on this date, six kids lost their dad, a wife lost a husband, a band lost their brother and the world lost a light.

Chester would want this to be shared today

This is what severe depression looks like, Chester Bennington a day before committing suicide.#LinkinPark pic.twitter.com/SuDnal6sEd

— Najib Shaikh (@NajibShaikhs) July 20, 2019
RIP Chester. 2 years gone but FOREVER in our hearts. #LinkinPark#ChesterBennington pic.twitter.com/Eg8tjT55fx

— Nahjua Gorham (@MrEaglesNation) July 20, 2019
Wash the poison from of my skin ... Show me to whole again ♥️ #ChesterBennington pic.twitter.com/6PZ16IhiQD

— BlurryFace (@AdraakLassan) July 20, 2019
Thankyou. Today and everyday. #chesterbennington #RIPChesterBennington pic.twitter.com/tpLn68L4Fz

— Mo (@MinahilOmer) July 20, 2019
A picture of the band was posted on Linkin Park's Instagram page today. The caption read, "Remembering Chester today. Feel free to share your favorite moment of Chester / LP in the comments below."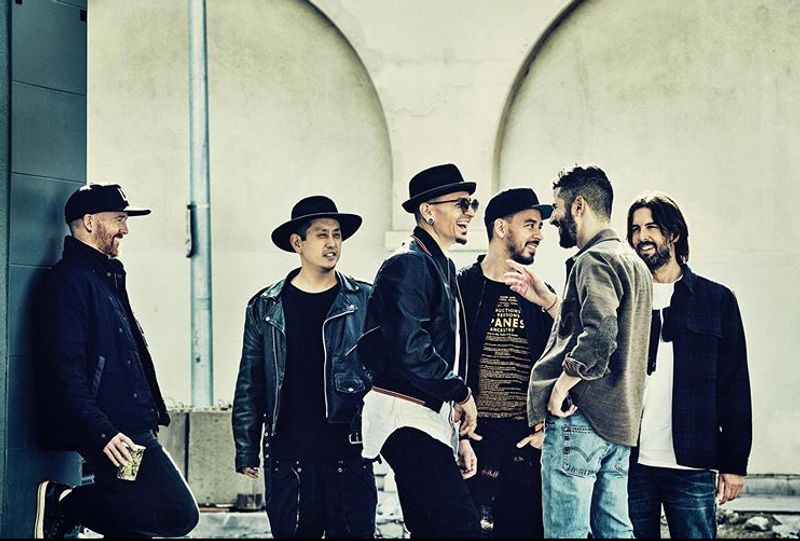 The singer was best known for his trademark high pitched voice that mesmerised a countless number of Linkin Park fans. The singer who had risen to glory after several obstacles and struggles, took to drugs early in life to deal with emotional distress.
While he was a part of two bands -- Sean Dowdell and His Friends? and Grey Daze -- it was his association with Linkin Park that kicked off his career. He became one of the iconic figures in music after the release of Linkin Park's debut album.
Last Updated Jul 20, 2019, 4:46 PM IST