India captain Virat Kohli said he would have loved to have this Australian legend in his team. Ahead of the ICC World Cup 2019, Kohli spoke about the player and also revealed how marriage to Anushka Sharma had helped his captaincy
London: Ahead of the start of the ICC World Cup 2019, India captain Virat Kohli has revealed a legend's name who he would have loved to have his team. Also, he spoke about how his marriage with actress Anushka Sharma had improved his captaincy and also his batting.
Kohli, who will be leading India for the first time at the senior World Cup, shared his views in a short interview with the digital team of the World Cup 2019 in England on Friday (May 24).
Also read: Full list of TV channels for each country to watch World Cup 2019
Among current players, Kohli said he would love to have South African skipper Faf du Plessis in his team while later he chose Australian spin legend to be in his side.
Here is what Kohli said.
Question: Whe asked if you were to pick a player from any other team, who would it be and you mentioned Faf (du Plessis). What are the skill sets that draw you to him?
Kohli: He is someone who likes to lead from the front. Very similar to what I think of the game. He is obviously a very skilled batsman. He has led his country really well. He is a lovely guy. The whole package is brilliant. It would be amazing to play alongside a guy who understands the game so well and is of the similar mindset as you. All those things, I thought it would be good to bat with Faf.
Also read: Full schedule of India matches at World Cup with start times, live TV, streaming info
Q: If you would like to pick a player from the past, who would it be?
Kohli: So many good players. The guy that I would love to have (in my team) from the past would be Shane Warne. I would have loved to watch him bowl, if I was in the same team, being on the field, see him bowl, and what he did to the batsmen, would be amazing. So, it would be Shane Warne.
Also read: Highest-ever prize money awaits World Cup 2019 champions
Q: There is an interesting question that has popped up, on a very lighter note. What is it like being in the team before getting married and after getting married?
Kohli: There is nothing different in my mind. You become responsible, that is what I feel. Before you have responsibility in your life but that is very different. You start understanding things better (after marriage), and start putting things into perspective a lot more. From that point of view, I have become more responsible and that helps you in captaincy as well. It has only improved my captaincy as a human being and player outside.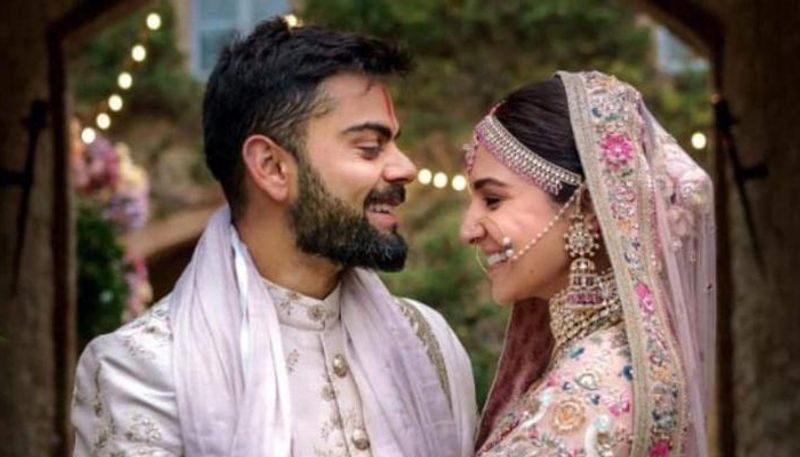 Also read: All the 10 squads for World Cup 2019
Q: Message to the fans before getting into the World Cup
Kohli: I would like to tell the fans that we definitely give our best this World Cup and play the kind of cricket that we have played in the past two to three years as a team. We would love to entertain all of you and at the same time do really well at the World Cup. We believe you will back us throughout the tournament. The partnership between fans and players is crucial so you bank on us and we bank on you.
Q: Which player from another team would you pick in your side? @imVkohli: Faf du Plessis!

The 🇮🇳 captain explains why 👇 pic.twitter.com/MrGneDTccB

— Cricket World Cup (@cricketworldcup) May 24, 2019
Tomorrow (May 25), India will face New Zealand in a warm-up game. They will play another practice match on May 27, against Bangladesh. Kohli and his men launch World Cup 2019 campaign against South Africa on June 5.
Last Updated May 25, 2019, 1:26 AM IST