An India-Australia final at the ICC World Cup 2019 final? Well, that is what a former World Cup winner thinks. Will his prediction come true as the 10-team tournament gets underway today (May 30) in England
Bengaluru: Many are backing England to win the ICC World Cup 2019 but for an all-rounder who was part of the 2003 World Cup winning squad, it could be either his country Australia or Virat Kohli-led India emerging triumphant in the final at Lord's on July 14.
Also read: Full list of TV channels for each country to watch World Cup 2019
Andy Bichel, who was recently in New Delhi as part of 'Power Sportz' live web TV's World Cup programme launch, told MyNation that he wants to see a repeat of 2003 World Cup final in this year's edition.
Also read: World Cup 2019 format, rain rules, Super Over and more playing conditions
"India and Australia have got the match-up on June 9, which they might not want. It is too early in the tournament. The tournament may shape from that game," Bichel, who was part of Australia's squad in 2003 World Cup win, said.
He continued, "Someone has to lose that game and it will set them on a spiralling path. Therefore they may not finish number one or two (after the league phase). I think, ideally suiting, India-Australia final (at Lord's) and it goes down to the last over, that would be outstanding. It could go either way. From my point of view, I will think with my head, I think India have got the edge over Australia for the fact that they have got so many options with their bowling which they might need throughout the tournament."
Also read: Your complete guide to World Cup 2019
The 48-year-old picked England and South Africa as the others semi-finalists apart from India and Australia, captained by Aaron Finch.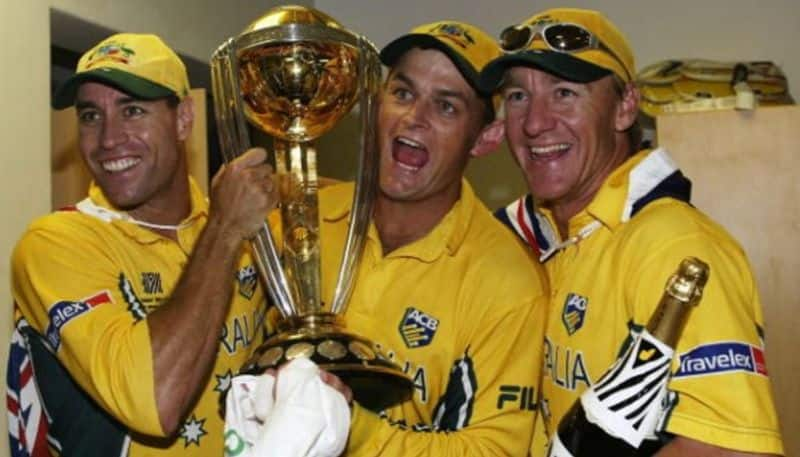 When asked about the 2003 World Cup final in Johannesburg when Australia posted a mammoth total and defeated India, Bichel said Sachin Tendulkar's wicket in the run chase was crucial for them. He also spoke about how the Australian team overcame "lot of distractions" to win the trophy.
"It was an amazing tournament for me. As a team, we went into that tournament, a little bit rattled, with the likes of Shane Warne being banned, Michael Bevan injured. Then Darren Lehmann was on suspension for racial comments. We had a lot of distractions going into the tournament.
"There was also a lot of talk around Andrew Symonds as to whether he was good enough to play. In that first game, he went out and scored a hundred against Pakistan and really set the tone for the team and we grew from that. We planned well, our coach John Buchanan was outstanding with some of the stuff he was doing in our meetings. We had a good group of guys, stuck together and worked hard for each other," he recalled.
Also read: Full schedule of India matches at World Cup with start times, live TV, streaming info
On the final where he took the wicket of Rahul Dravid, he said, "Having the perfect game against India on that day was something we dreamed about as a team, to get to a World Cup and score 360 (359). At the Bullring (Johannesburg) we know it is a high scoring venue anyway. And then to hunt as a pack and chip away at India's top order, I think Sachin (Tendulkar) was the one wicket that everyone wanted and Glenn McGrath was able to remove him early (for four). That gave us a lot of confidence. Then, we went off for rain. However, Virender Sehwag was giving us headaches. But we were able to get him out. It was a perfect game for us."
Also read: All the 10 squads for World Cup 2019
On March 23, 2003, Australia beat India by 125 runs to win the World Cup in South Africa. The 'men in yellow', powered by captain Ricky Ponting's 140 not out, posted 359/2 in 50 overs. In reply, India folded for 234 in 39.2 overs. Sehwag top-scored with 82.
Read Exclusive COVID-19 Coronavirus News updates, at MyNation.
Last Updated May 30, 2019, 1:08 PM IST