ICC World Cup 2019 content will be available in four languages — English, Hindi, Bengali and Urdu — bringing fans closer to the action. The ICC's Digital Insiders will bring unique daily behind-the-scenes access content
London: The ICC World Cup 2019, currently underway in England and Wales, will bring fans closer to the action and the game's heroes, with the ICC providing greater access and content from the event, the teams and the starts than ever before.
And for fans both attending games or around the world, the ICC's website and mobile App will provide a host of content so that fans can connect and engage with the event anytime, anywhere.
Also read: World Cup 2019 format, rain rules, Super Over and other playing conditions
Content will be available in four languages — English, Hindi, Bengali and Urdu — bringing fans closer to the action.
The ICC's Digital Insiders will bring unique daily behind-the-scenes access content. 
And the dedicated tournament website (www.cricketworldcup.com) and mobile applications including a 'Lite' version of the app for the first time ever will bring fans the most up to date news, scores and interviews from the ICC Men's Cricket World Cup. 
Also read: Your complete guide to World Cup 2019
Website: New dedicated tournament website www.cricketworldcup.com with in-game clips, fastest live scores, previews, live blogs, press conferences and in-depth reports from all matches
App: A new official tournament app – catering to both fans in-stadia as well as globally
Innovative 2G app for all the tournament essentials. And beacons to provide relevant information via push notification to fans attending matches
Also read: All the 10 squads for World Cup 2019
Localisation: With ICC's greater push to connect better with fans, select news and features will be available in four languages – English, Hindi, Urdu and Bengali across website, app and ICC's social channels
ICC Digital Insiders: For the first time at an ICC event, two digital only shows – The Openers to start the day and The Review at the end of the game. Four hosts called 'ICC Digital Insiders' – Zainab Abbas, Elma Smit, Niall O'Brien, Ridhima Pathak – will bring fans the latest from the event 
Social media partnerships: For the first time the ICC has entered into content partnerships with global social media platforms to cater to the huge interest from fans in the event – offering match recaps and other exclusive video content around the event to ICC's over 50 million followers and more around the world on its digital platforms.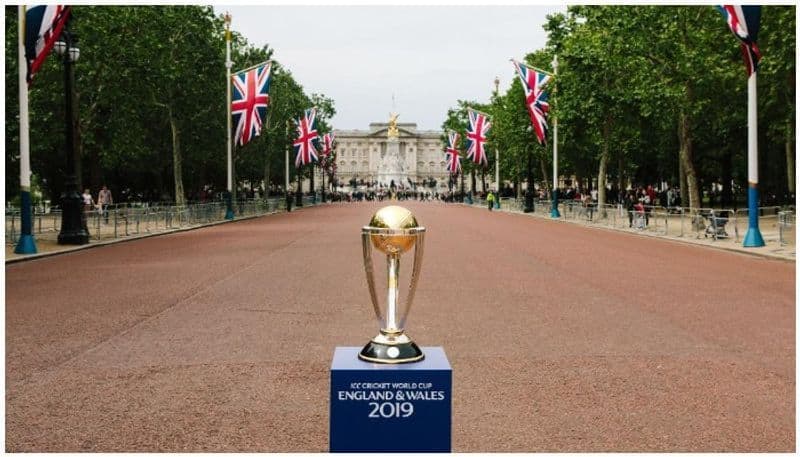 On ICC's Facebook platforms (www.facebook.com/icc and www.facebook.com/cricketworldcup) fans will be able to watch match recaps minutes after the completion of matches. ICC's Facebook pages will also have an exclusive preview show 'Openers' before each match - hosted by the ICC's Digital Insiders and Watch Parties with commentators.
On ICC's YouTube channel (www.youtube.com/icc), in addition to short-form highlights minutes after the match, fans can also enjoy 'The Review' – an exclusive post-match analysis show amongst other video content.  
Also read: Full list of TV channels for each country to watch World Cup 2019
On the ICC Twitter page (https://twitter.com/cricketworldcup), post-match, fans will be able to catch up on the winning moment, super shots and super wickets and a host of other news and video.
On ICC's Instagram channels (https://www.instagram.com/cricketworldcup/), the focus will be on Lives and Stories providing updates on the matches while there will be channel takeovers using legends of the game.
The ICC has also launched a channel on TikTok which will provide audience with offbeat short-form videos, with focus on user generated content.
Additionally, all post-match press conferences will be streamed live on ICC's Facebook and YouTube channels.
The ICC is also introducing a special feature to fans to keep track of their team's preparations ahead of every match. 'At the Nets' will provide snippets into teams' training sessions across all ICC digital and social media platforms.
The Hotstar #CWC19 Dream11 Fantasy Game (https://icc.dream11.com) will offer fans a chance to prove their cricketing knowledge against friends and the cricketing community worldwide. Also up for grabs are fantastic prizes including a trip to the ICC T20 World Cup Finals in Australia in 2020.
There are two formats to play throughout the tournament. For the Classic game, players need to create one team for the entire duration of the World Cup, while the Daily Fantasy Challenge provides you with the opportunity to create a new team on a daily basis.