In this exlusive interview with MyNation, SG marketing director Paras Anand speaks about the pink ball making and the historic India-Bangladesh day/night Test in Kolkata. SG company has manufactured the pink balls for the Test
Bengaluru: Kolkata's Eden Gardens is the cynosure of all eyes as India are set to play their first-ever day/night Test from tomorrow (November 22). The players are excited but here is one man who is "excited and nervous" because of the pink ball which will be used for the historic game.
Sanspareils Greenlands (SG), the company that manufactures cricket balls for both domestic and international matches in India, has delivered the pink ball for the Kolkata Test. Both players and fans are waiting to see how the SG pink ball behaves.
Also read: All you need to know about day/night Test in Kolkata
Paras Anand, marketing director of SG, spoke exclusively to MyNation on Thursday (November 21) and shared the details of pink ball making and more. He will be watching the game closely at the Eden Gardens and also predicted the Test to end in three days.
Also read: Rahul Dravid speaks on day/night Tests
Excerpts from the exclusive interview.
MyNation: One day to go for the historic day/night Test between India and Bangladesh. How are you feeling, excited or nervous?
Paras Anand: I am pretty excited and nervous, both. Fingers crossed.
Also read: 'Bowlers will have fun in day/night Test'
MN: What is the difference between a red ball and a pink ball?
Anand: The major difference is how you get the colour on the ball. In the red one, we dye it. It is just a simple process like how you dye a fabric. And, it is done in the day, it is a day process. In the pink ball, the dye is obviously not strong. Pink is not such a strong colour. After dyeing it can absorb the colour. So, we have to put the colours in layers. You prepare the base and then you cure it, then again you put a layer and then cure it and then put clear polish on it. Then, a couple of top layers of lacquer so that the pink colour is protected.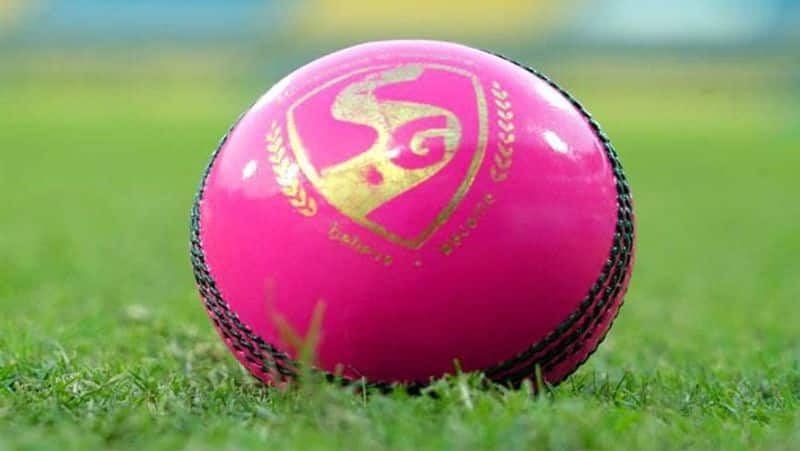 MN: What about the seams – white on red ball and black for pink?
Anand: And that is also one major difference, the seam, white and black. In the red ball it is white and in pink it is black. The seam is as pronounced on the pink ball as red. There is no difference, both seams are same. But, if you compare with a white ball, the seam is not pronounced on a white ball because it is only for 20 overs (T20s), and 25 overs in one-dayers with two balls used for one match. So, the seam is not as pronounced in white as it is for red and pink balls.
Also read: Tickets sold out for opening 3 days of day/night Test
MN: Are there any concerns over the pink ball losing its colour?
Anand: The whole idea of making a pink ball successful is based around the pink colour, the ball retaining its shape, its hardness and the seam. These are the factors which we have worked on. But, we need support from the wicket, we need some grass on the wicket, which is provided by the pitch curator in Kolkata. Also, the ball needs a lush green outfield, which is there in Eden Gardens. It is not just about the process of manufacturing the ball but it depends on the ground conditions as well. It is as important, if not more important as the process involved in manufacturing a pink ball.
MN: Does the pink ball swing more than a red ball?
Anand: Yes. It is because of the polish. If you listen to the TV commentators, they say 'if the red ball gets old, the fast bowlers are not able to do a lot with it till the time it reverse swings'. But with the pink ball, because we have put so much of coat, extra polish on the top so that the colour is protected, it gives the ball a new feel little longer, five to 10 overs more than the red ball. So, it swings for a longer duration, initially.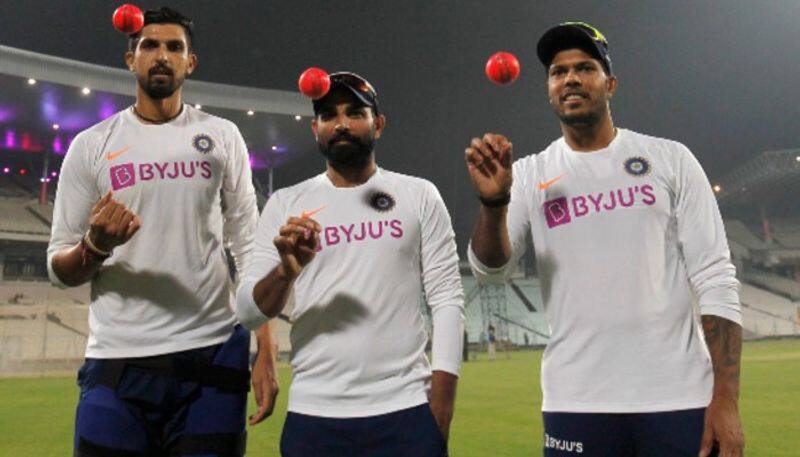 MN: When did the BCCI approach you to manufacture pink balls for the day/night Test?
Anand: They gave us almost a month's time. Initially, the requirement was for 72 pink balls. Because more were needed for practice, so we supplied 24 to Indore (first Test venue) and 24 to Kolkata. In total, 120 balls were supplied to the BCCI.
MN: Have you got any feedback about the pink ball from India's top players including Virat Kohli?
Anand: I have heard top players' feedback only through the media. Virat Kohli said there is more lateral movement initially with the pink ball. Then he said shape retention is pretty good. He also said the seam is looking good despite all the usage on the ground during practice. This is unanimous. If he is saying it he would have spoken to his teammates as well.
MN: On the quality of SG, Kookaburra and Dukes balls, how do you compare the three?
Anand: It is an unfair comparison. I will tell you why. SG ball is made primarily based on conditions in India. Kookaburra balls are made for markets where they are selling them. Dukes ball is made for English conditions. These balls have not been used in each others' territories. Even if we have to produce balls for the English market, then we will do with some modifications. If we have to make a ball for some other market then we will work according to their ground conditions. This is how leading ball manufacturers work. So, it is unfair to compare. They have manufactured balls for their conditions. How can I say that our ball is better or theirs?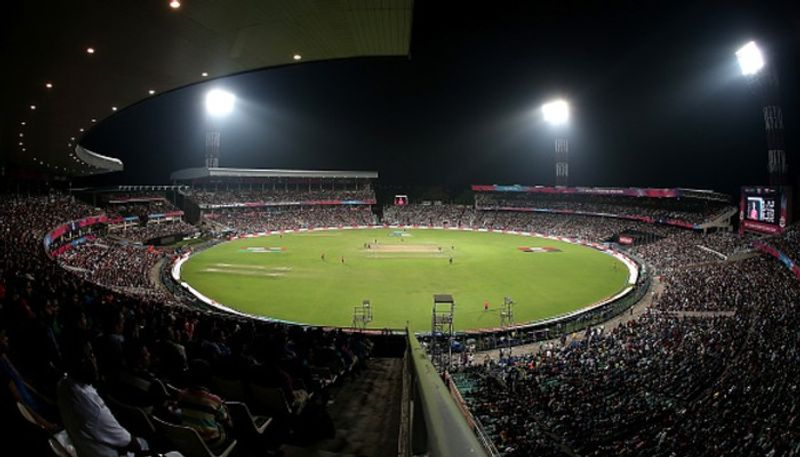 MN: Do we see more pink ball Tests in India?
Anand: You will get the answer after the Kolkata Test.
MN: Do you think the Kolkata Test will last the full five days?
Anand: If the Kolkata Test goes into the fourth day, then I will be surprised. This is my prediction due to the quality of the Indian fast bowlers. It will be tough for Bangladesh batsmen against the strong Indian pace attack.
MN: How many days does it take to manufacture a pink ball?
Anand: It takes eight days to make a pink ball and for red ball it is three days. White ball also involves an eight-day process. In our cricket ball facility in Meerut (Uttar Pradesh), we have 200 people working.
Read Exclusive COVID-19 Coronavirus News updates, at MyNation.
Last Updated Nov 21, 2019, 2:05 PM IST