Deepak Chahar, in an exclusive interview with MyNation, spoke about the despair of losing a thrilling IPL 2019 final, Shane Watson batting with a bleeding knee, travelling to England to help Indian team at World Cup 2019 and more. Chahar was the third highest wicket-taker in the 12th edition of IPL
New Delhi: It is just four days since Chennai Super Kings (CSK) endured a heartbreaking one-run loss to Mumbai Indians (MI) in the IPL 2019 final in Hyderabad. And, paceman Deepak Chahar, who was part of that thrilling encounter, still feels CSK should have won it.
Chasing 150, CSK fell short by a solitary run. For Chahar, the target was achievable considering the start they got. Now, putting that disappointment behind, the 26-year-old right-armer is looking forward to next three months of cricket where he wants to replicate his IPL success.
Also read: Full list of IPL 2019 award winners
Chahar was the third highest wicket-taker and top Indian bowler in IPL 2019 with 22 scalps. He was superb, especially in the powerplay overs, delivering consistently for the MS Dhoni-led franchise.
In an exclusive interview with MyNation on Thursday (May 16), Chahar reflected on the IPL 2019 season, Shane Watson batting with a bleeding knee in the final, impending England trip to assist the Indian squad at World Cup 2019 and more.
MyNation: You were the third highest wicket-taker with 22 victims in IPL 2019, how does it feel?
Deepak Chahar: Obviously, it is a great feeling to pick 22 wickets. In the middle of the season I set myself a target of taking 20 wickets and it is feels good now that I achieved that. And, I was the highest Indian wicket-taker, that is something which you look forward to doing. It was a good IPL for me.
Also read: Bumrah showed he doesn't need only deadly deliveries to leave a lasting mark
MN: You were outstanding in the powerplays throughout the season. How difficult was it to bowl with field restrictions in place?
Chahar: I have always bowled in powerplays. With experience, I have become good at it. I bowled three overs in the powerplays and they are the difficult overs. Even for my state (Rajasthan), I have bowled in the first six overs. I would say first over (of the match) is the easiest one and bowling third and fifth are difficult because the batsmen have already played you and also the ball stops swinging.
MN: Talking about the final against Mumbai Indians, you went for 20 runs in one over and then came back strongly to take three wickets. What different did you do?
Chahar: I did not do anything different. I think Quinton de Kock played good shots to good balls. I did not bowl any bad deliveries. All the three shots were good. As a bowler you can't do anything. In T20 cricket, a bowler, you should not think about the previous ball. If you start thinking about the previous ball, obviously you will feel more pressure. I am someone who doesn't think of that has happened on the previous delivery and I always focus on what I can do on the next ball.
Also read: How Rohit Sharma's Mumbai squad beat the men in yellow
MN: After that 20-run over, camera panned towards MS Dhoni and he seemed to be saying something to you. What was it?
Chahar: He did not say anything (after that over). After the first over, I asked him whether my length is short. It is the convention that after the first over, I ask him for suggestion as every match pitch is different and I have to adjust my bowling lengths. The pitch we played the final on had little bit of bounce in it. I think my length was short in the first over and I changed in the second but he (de Kock) was able to connect well and play good shots.
MN: Overall, how has Dhoni influenced your performances in this year's IPL?
Chahar: Lungi (Ngidi) got injured and David Willey was not with us. So, I had been entrusted with the responsibility. And I was bowling the most crucial overs, three in powerplay and the 19th of the innings. Dhoni has always supported me and it was the same this season as well. He has given whatever field I wanted. He has good faith in me.
Also read: Deepak Chahar thanks MS Dhoni
MN: It was heartbreaking for you and the entire team to lose the final by just one run. Your thoughts on that thrilling game.
Chahar: It was heartbreaking. As a bowling unit, we did really well throughout the season and restricting a team like Mumbai for 149 (in the final), you would take it any time. Chasing 150 on that surface, 10 out of 10 times you would take that score. We got a good start as well, 60/1. Losing from there was really disappointing for all of us. As Mahi bhai said in his post-match comments, we did not play our A game in the whole season. But still we should have won the final.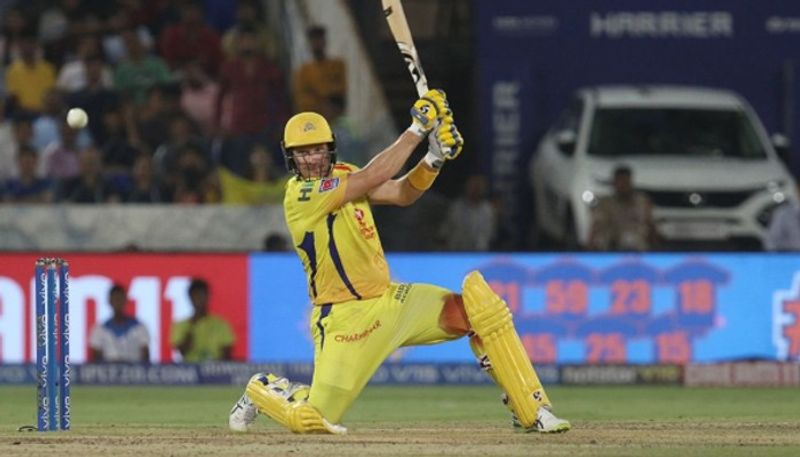 MN: Harbhajan Singh took to Instagram to reveal that Shane Watson batted with a bleeding knee in the final. Were you aware of that when he was batting?
Chahar: I got to know after the match when he came out (after his dismissal in the final over) and started removing his pads. When the match was going on, I could not see. The blood was flowing like water from his knee, it was not stopping. He had to call a doctor and got stitches to his injured knee on the ground only.
MN: You will be going to England to assist the Indian team at the ICC World Cup 2019 as a net bowler. How do you plan to help the batsmen?
Chahar: I will do whatever they ask me to do and show my skills. If a batsman wants to play a particular type of bowling, I run in and bowl that. There is no planning as such. I am going there with a blank mind.
MN: You topped the list in IPL 2019 dot balls, bowling 190 dots ahead of one of the best in the world Jasprit Bumrah (169 dot balls). How does that feel?
Chahar: My bowling strategy has always been to bowl more dot balls and force the batsmen to make mistakes. Obviously it is difficult to bowl in powerplays but when you bowl in powerplays you can deliver more dot balls with more fielders in the 30-yard circle. Even if I get hit for three sixes, I can come back, bowling three dot balls in a row with the field restrictions. In non-powerplay overs, you can get hit for three sixes and the batsmen can also take three singles off the next three with the field spread out.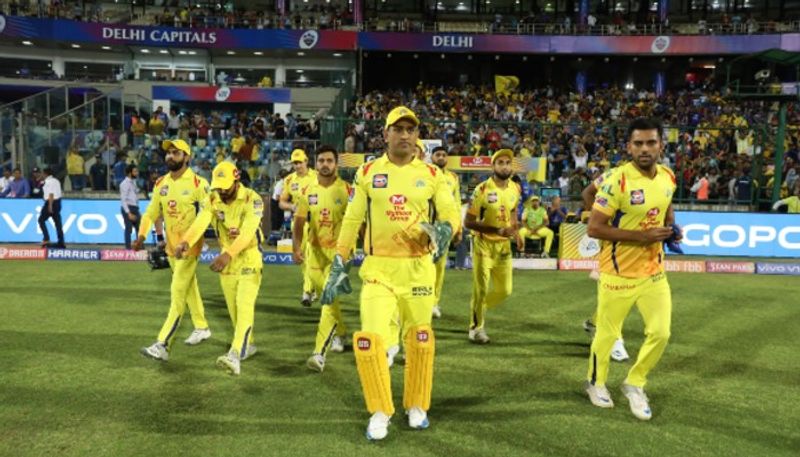 MN: Do you want to pick the best among your 22 victims in IPL 2019?
Chahar: I don't think that way, picking the best among my wickets of the season. There is no particular best wicket for me. But any opener to get him in the first over is good for the team and also it boosts my confidence. Whenever I take a wicket in the very first over, I cherish it.
MN: You will be playing for India A. Your thoughts on the tour to West Indies?
Chahar: I have done well in IPL and now I have to go and perform well for India A. It is a good opportunity for me as I have not been to the West Indies before. I am looking forward to doing well there. I will be bowling in India nets at World Cup and after that will be the West Indies tour. I am looking forward to good three months of cricket.
Also read: IPL 2019 dream team that can be a world-beater: Does our choice match yours?
MN: CSK have been the most consistent team in the history of IPL with eight finals in 10 years. What is the secret to success?
Chahar: I think it is due to the atmosphere in the team. It is like a family and one major reason is captain Dhoni. He is someone who knows how to build a team. He knows how to handle the players well on and off the field.
Read Exclusive COVID-19 Coronavirus News updates, at MyNation.
Last Updated May 16, 2019, 3:29 PM IST