'I was lucky enough to play with Mahi bhai in Pune (Rising Pune Supergiants). He likes me because of my ability with the bat. He likes players who can contribute in all three departments (batting, bowling and fielding),' said Rajasthan and Chennai Super Kings (CSK) fast bowler Deepak Chahar
Bengaluru: Fast bowler Deepak Chahar had a memorable 2018. The Rajasthan lad's two dreams came true. First, he wore the Chennai Super Kings (CSK) jersey and then the big one — India cap.
Chahar was bought by CSK in the IPL 2018 auction for Rs 80 lakh and despite a hamstring injury during the tournament, he played 12 matches and took 10 wickets in the team's title-winning campaign.
Also read: Hardik Pandya, KL Rahul's suspensions lifted
The Agra-born bowler credits CSK and the team's captain MS Dhoni for his success which subsequently took him to the national side. He made his T20I (against England) and ODI (versus Afghanistan) debuts in July and September respectively. However, his maiden appearances in the blue jersey did not go well and he lost his place in both formats.
Last week, in Bengaluru, the 26-year-old Chahar played for Rajasthan in the Ranji Trophy quarter-final against Karnataka. During the game, MyNation caught up with the bowler, who reflected on the year 2018 and spoke about the impact CSK, Dhoni and India A coach Rahul Dravid had on his career.
Excerpts
MyNation: Last year, you made India debut in T20I and ODI. How was the experience?
Deepak Chahar: Every youngster who plays cricket dreams of playing for India. I too had that dream and it came true last year. It was a great day for me and my family when I played for India in a T20I against England. The IPL helped a lot. Indian cricket is growing so fast because of the IPL. I played the whole season last year. Having played against all the international players in IPL helped me. So, there was no pressure for me when I made my ODI debut in Asia Cup (against Afghanistan). I was enjoying my game. However, it did not go my way on that day. It is part and parcel of the game; you always can't go and perform well. It was a great learning experience for me on how to bowl in Dubai.
We have a debutant here in the third T20I against England. Deepak Chahar receives his #TeamIndia cap from Skipper @imVkohli.#ENGvIND pic.twitter.com/vRB1VNRRr0

— BCCI (@BCCI) July 8, 2018
MyNation: Players often say that Chennai Super Kings (CSK) is like a family. How was it for you in IPL 2018?
Chahar: I always wanted to play for Chennai. If you perform well for Chennai you obviously get rewarded (with India berth). I had always heard a lot of things about Chennai team's atmosphere, of it being a family. And when I went there for the first time, I could feel it that it is like a family. The team environment is great; there is no pressure on you. All of them including Mahi (Dhoni) bhai make you feel at home. Being in such an atmosphere brings out the best in you.
Also read: Exclusive interview with Gautam Gambhir
MyNation: You played under Mahendra Singh Dhoni at CSK. How has he helped you?
Chahar: I was lucky enough to play with Mahi bhai in Pune (Rising Pune Supergiants). He likes me because of my ability with the bat. He likes players who can contribute in all three departments (batting, bowling and fielding). When I was in Pune, he (Dhoni) told me before the start of season (2016) that I will play all the matches. But I got injured while batting in a practice game, so I could only play last two to three games. Next year (2017), Steve Smith became the captain and I did not get more chances. But Dhoni, during the second year in Pune, had told that he would pick me for Chennai. He had said, 'be ready, prepare well'. He has supported me a lot. The way he utilised me in IPL helped me to get India call-up. It was all because of him.
Proud moment for @chahardeepak as he now becomes the 223rd player to represent #TeamIndia in ODIs ???? pic.twitter.com/QqaAFf5rpV

— BCCI (@BCCI) September 25, 2018
MyNation: For this year's IPL, you were retained by CSK. Does it add more pressure on you for IPL 2019?
Chahar: There is no pressure. In T20s, I always think that there is nothing to lose for a bowler and there is a lot to gain. If you perform well, obviously everyone says you have bowled well. But if you get hit, people will say it is a batsmen's format. Each and every ball, the batsman is trying to hit you and a bowler has a lot to gain from it. I look at it that way. Playing in Chennai will be a great experience with crowds supporting you. I always wanted to play for Chennai and this time also I will give my best to the team.
Also read: CSK's 'three-faced' Dhoni tweet stumps MI, SRH
MyNation: You have played for India A. How have 'A' tours shaped your career?
Chahar: It was a great experience. When I got a call-up for India T20I squad (for England series), I was playing in England only with India A. That helped me to adapt to the conditions. Now, there are a lot of 'A' tours which was not the case earlier. If you are playing in Ranji Trophy, other domestic tournaments and suddenly if you get a call up to play in Australia, England or other countries it is difficult to adapt. But with India 'A' tours that has changed. It has helped us a lot as we have been to those countries. Players like Mayank Agarwal, Prithvi Shaw have succeeded because they have already played in foreign conditions with the 'A' trips.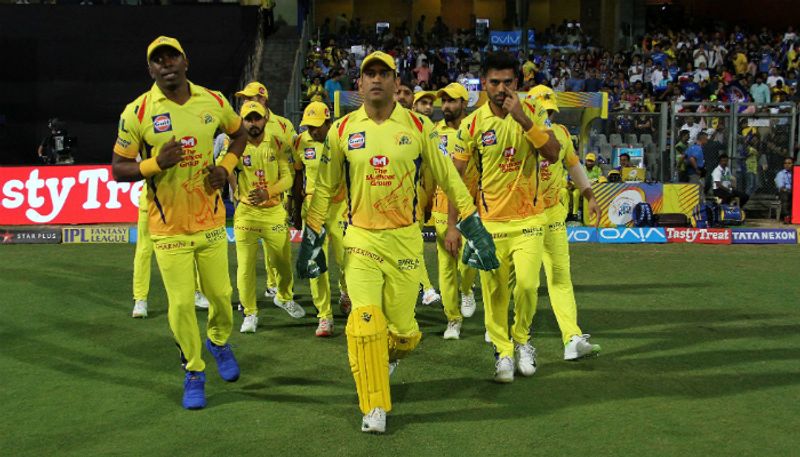 MyNation: With Rahul Dravid as India 'A' coach, it must have benefited you immensely.
Chahar: He is one of those who doesn't say much but he will always support you. At that level (India 'A'), a player needs support. When you know that Rahul Dravid is supporting you, you get confidence. He always gives you confidence. For the batsmen, it is more because he can tell them about batting skills. For bowlers, he gives confidence. To me, he always told, 'you have the skill to play at the highest level'. When Rahul Dravid is telling me that I have the skill to play at the highest level, it means a lot to me. It is same with Mahi bhai, he too gives me a lot of confidence. When I joined Chennai Super Kings, Mahi bhai had told (coach) Stephen Fleming that I will play all 14 matches in IPL 2018 irrespective of how I do. That, I came to know later. When Mahi bhai rates me highly, it obviously makes me confident.
MyNation: As a fast bowler, who did you look up to and who do you approach when you are facing tough times in cricket?
Chahar: I always had competition with myself. When I started playing cricket, I was a swing bowler. I always wanted to swing the ball and I practised for it. I did not look for speed. When I played Ranji Trophy for the first time in 2010, I was bowling around 125 kmph. It was a good time for me as the ball was swinging for me. But, I knew 125 kmph was not good enough to play for the country. So, I worked on my pace. In the last IPL, I was bowling around 140 kmph and also swinging the ball. I had that target to swing the ball at 140 kmph. I knew, if I could do that then obviously I would be successful and get an opportunity to play for India. And, I always wanted to be an all-rounder. I practice a lot of batting. So far, I have not performed well with the bat but hopefully I will (in future). However, whenever I have played for CSK, in front of Mahi bhai, I have always scored more runs. That is why he likes me.
MyNation: When you started your career as a fast bowler, did you have a role model?
Chahar: It changed from time to time. When I started, it was Shoaib Akhtar (Pakistan) because at the time it was his era. Later on, I used to watch Dale Steyn (South Africa) because he was the only one who could swing the ball at good pace. Then, it was Shane Bond (New Zealand). Bond was also the one who could bowl at 150 kmph and swing the ball. I always looked up to bowlers who could bowl quick and swing the ball. Generally, people say you can't bowl fast and also swing the ball but these bowlers showed it can be done.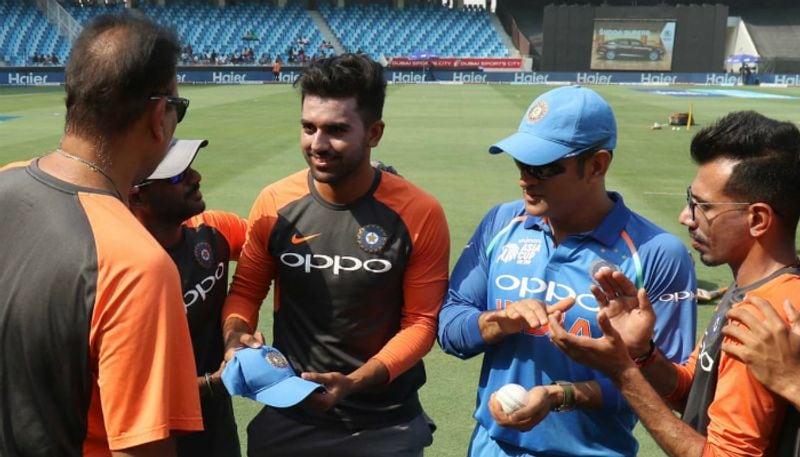 MyNation: India lacks genuine fast bowling all-rounders. Are you aiming to fill that slot?
Chahar: I have been working hard on my batting. I bat more than the batsmen (in nets). However, it is more about performing in the middle. Hopefully this year I get more opportunities to bat up the order then I will try to perform well and help CSK win the IPL title again.
MyNation: You have played limited-overs formats for India. Which is the ultimate one for you?
Chahar: Test cricket is always ultimate for me. In Tests, you are tested physically, skill-wise, planning-wise. I have got a lot of injury issues. Because of injuries, T20s and one-dayers are better for me now. If I get injured often, I won't have a long career. Everyone wants to play Test cricket.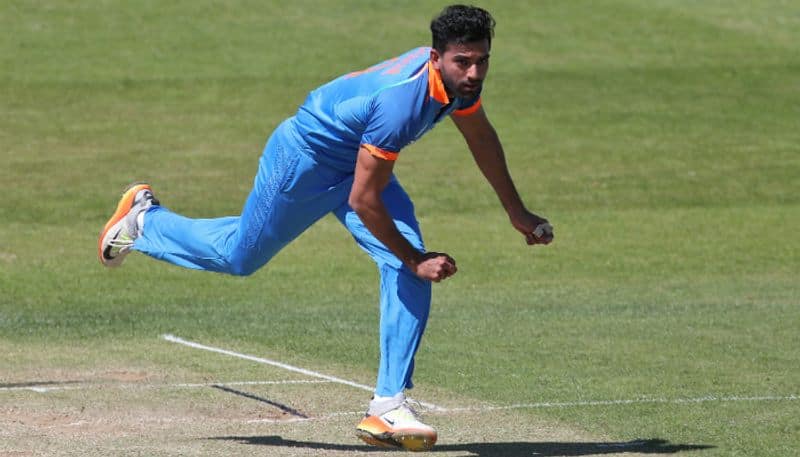 MyNation: How have been your interactions with India captain Virat Kohli?
Chahar: I did not have many opportunities to talk to him. But he gave me my field when I made my T20I debut in England. He always supported me. Whenever I told him that I would try a particular delivery, he backed me to do it. I was very comfortable with him. I did not get to spend much time with him as I was there in England for only three T20Is. In the Asia Cup, he was rested and Rohit Sharma was the captain.
MyNation: How difficult is it to be a fast bowler in India?
Chahar: It is not only in India but all over the world. It is difficult for fast bowlers. If you are a batsman and if you get a niggle you can carry on. Even Virat Kohli scored a century after getting his hand injured. But being a fast bowler you can't do that. You have to be 100% fit. If you have even little bit of pain in your fingers or in any other part of the body, you can't bowl. That is why fast bowling is difficult. In India, I think domestic fixtures are too much tiring for the fast bowlers. You don't get time to recover. For me, I am playing domestic matches, then India A, then IPL. I am not getting enough time between matches. In the last one year, I have been home for only 15 days. And, if I get injured I come to the National Cricket Academy (NCA) in Bengaluru to do my rehab.
After the Ranji Trophy quarter-final here (Bengaluru) I have to go to play for India A (against England Lions). Then, there is Syed Mushtaq Ali Trophy (T20). After that IPL is starting (on March 23). There are too many matches and you need to get time to recover. That is why it is difficult for the fast bowlers. You have to manage the workload. The BCCI is doing good in resting bowlers as we saw recently with Jasprit Bumrah. I think the state associations should also start doing this (rotating fast bowlers) and taking proper care of their bowlers. And if someone is bowling well then everyone wants him to play all the matches. The associations should think about it.
Read Exclusive COVID-19 Coronavirus News updates, at MyNation.
Last Updated Jan 25, 2019, 10:21 AM IST