In this exclusive chat with MyNation, India paceman Deepak Chahar gives update on his back injury and also picks his best moments of 2019
Bengaluru: India paceman Deepak Chahar on Tuesday (December 24) said he is disappointed to miss out on the next month's T20I and ODI series against Sri Lanka and Australia due to injury.
On Monday (December 23), the MSK Prasad-led selection panel picked both squads in New Delhi. India play three T20Is against Sri Lanka from January 5. After this series, the Virat Kohli-led side host Australia in three ODIs from January 14.
Also read: Deepak Chahar speaks on his struggles, father's sacrifice in this exclusive interview
Ahead of the third and series-deciding ODI against the West Indies in Cuttack on Sunday (December 22), Chahar was ruled out of the game due to back injury.
"The All-India Senior Selection Committee has named Navdeep Saini as replacement for the injured Deepak Chahar for the third match of the ongoing Paytm ODI series against West Indies," the Board of Control for Cricket in India (BCCI) had said in a media advisory on Thursday (December 19).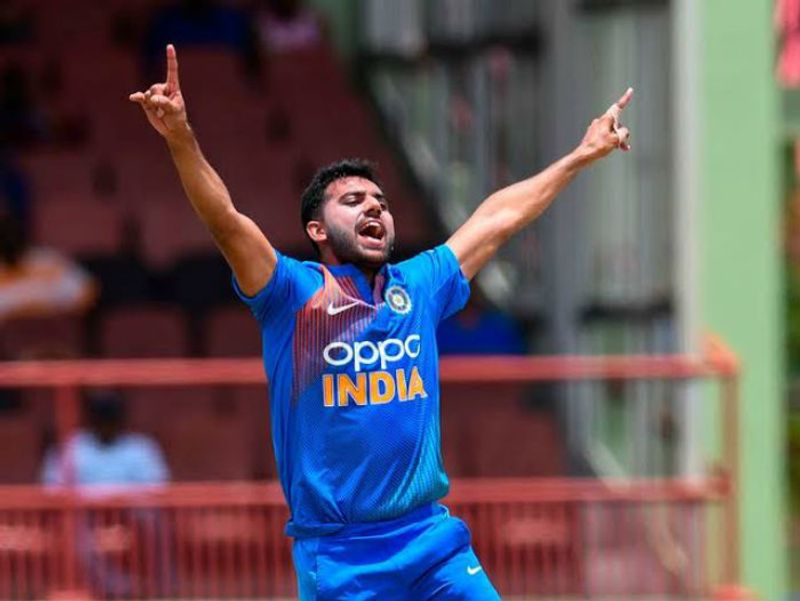 "Deepak felt mild pain in his lower back following the second ODI played in Vizag on Wednesday. The BCCI medical team examined him and has suggested that the fast bowler needs some rest in order to fully recover. He has thus been ruled out of the final ODI," it added.
Two weeks rest
When MyNation contacted Chahar on Tuesday to get an update on his injury, the right-arm paceman said he has been advised rest for two weeks.
"I am disappointed to miss out on Sri Lanka and Australia series at home. As of now, there is no timeframe on my return. I have been advised rest for two weeks. After that, they (BCCI medical team) will assess me and I will get to know how bad the injury is. So, as of now, I can't say when I will be back. I will have to wait for two weeks to know. I was at the NCA (National Cricket Academy) in Bengaluru and now I am going back home. I will return to NCA after two weeks," Chahar told MyNation.
Also read: Deepak Chahar takes 4 wickets in 1 over
Chief selector Prasad had said Chahar could be out of action till April. "I have my own doubts about Deepak Chahar till March-April," Prasad told reporters in Delhi after the selection committee's meeting on Monday.
"Deepak Chahar has been diagnosed of a stress fracture in his lower back. He has started his rehabilitation at the NCA and is expected to regain match fitness by April 2020," BCCI said in a statement on Monday.
Chahar, who has so far played three ODIs and 10 T20Is for India, said his best moment of 2019 was taking a T20I world record six-wicket haul (6/7) including a hat-trick against Bangladesh in Nagpur on November 10.
Also read: Here's Cricket Australia's ODI team of the decade
Best moments of 2019
Reflecting on the year, Chahar said, "The year 2019 did not end well for me. But, looking back, overall, it was good. I played some good cricket. As a sportsman you always want to be a part of the Indian team and I am happy that I could realise my dream. Also, I had a great IPL 2019 (with Chennai Super Kings). In domestic cricket too, I had a good season. The entire year was good for me but towards the end this injury happened.
"Taking hat-trick (against Bangladesh) is the best moment of 2019, for me. As a sportsperson I will never forget that match. The other performance that I cherish is my Man-of-the-match award in the West Indies. And, the entire IPL and the way I bowled in the final (against Mumbai Indians)."
Also read: Cricket Australia's Test team of the decade
On August 6, in Providence, Chahar had taken three wickets for four runs (3/4) in three overs including a maiden. He won the Player-of-the-match award as India won the third T20I and with that completed a 3-0 clean sweep.
Last Updated Dec 24, 2019, 3:15 PM IST