In Adelaide, Nathan Lyon bowled 70 overs in the two Indian innings, and then another 53.5 overs in Perth. In total, India have batted for 356.4 overs in four innings – Lyon has bowled to them for 123.5 overs. That's 34% of all overs Australia have bowled – in a four-man attack, it is a staggering number whichever way you look at it
As Australia won the second Test by 146 runs, the lasting image is from the post-match presentation ceremony. There he was, with figures of 8/106, holding the Man-of-the-match trophy – Nathan Lyon. India, meanwhile, didn't even play a full-time spinner in Perth.
This Australian bowling attack is not any different from the ones they have fielded in the past. Three pacers, who can each tear up opposition batting line-ups on their day, backed by a spinner, someone who can bamboozle the opposition or hold one end up, depending upon the opposition. It is the same tried and tested formula, one that reached a crescendo when Glenn McGrath, Jason Gillespie, Brett Lee and Shane Warne would hunt in a pack.
Also read: India vs Australia series schedule
Post that glorious era, as concerning spin, there was a short lull in Australian cricket. When Warne hung up his boots, he didn't only leave behind huge boots to fill, but also a humongous question mark. Just who is good enough to play that lone spinner role? Since January 2007, when the legendary leg-spinner played his last Test at Sydney, Australia tried 12 spinners in the next decade (until August 2006). Yes, 12!
Brad Hogg, Stuart MacGill, Nathan Hauritz, Beau Casson, Jason Krezja, Bryce McGain, Xavier Doherty, Michael Beer, Nathan Lyon, Ashton Agar, Stephen O'Keefe – it is a 12-man Test squad in itself.
Some of the names are quite well known herein, especially to Indian cricketers and fans. Both Hogg and MacGill played extensively against India with the former still a part of the Indian Premier League (IPL) until recently; Hauritz debuted against India in 2004 and his last Test also was against the same opposition in 2010.
Also read: India's injury woes mount Down Under
Then, there was Krezja who took 8/215 on his Test debut at Nagpur in Sourav Ganguly's last appearance; O'Keefe ran through the Indian batting line-up in Pune last February and delivered a shocking victory for Australia on a raging turner. Elsewhere, there were also Agar and Beer who made infamous Ashes debuts. One name stands out though – again, Lyon.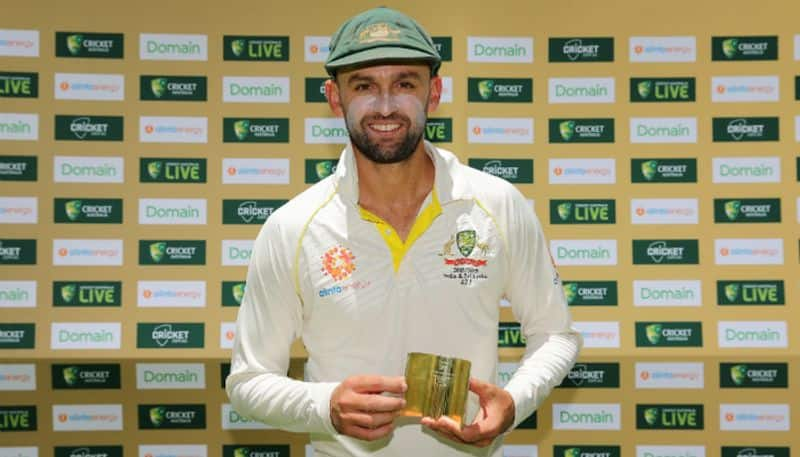 When India arrived here for this four-Test series, a lot of people were quick to deem them 'favourites'. Even so, that tag came with a rider – this Australian attack is one of the best in world cricket at the moment. It was always going to be a challenge overcoming this bowling unit, and as things stand level at 1-1 after two Tests, the pacers have only managed to pick 24 wickets between them. Lyon, meanwhile, leads the bowling charts with 16 wickets in four innings against this Indian batting line-up.
Make no mistake, Lyon is the crown jewel of this four-man Australian bowling attack. Ahead of the first Test, there were concerns about the three pacers' fitness and whether they could last the entire series in a 31-day schedule. Skipper Tim Paine was not flustered, nor were the pacers themselves. All of them vouched for high fitness standards, and then mentioned Lyon as the anchoring aspect.
You see, the common Australian tactic is to bowl their pacers for 12-15 overs, and then hand the Kookaburra cherry to Lyon, who is capable of bowling lengthy, nay, extensive spells. It is no coincidence that he came on to bowl in the 14th over of all four Indian innings, after the first spells of Mitchell Starc and Josh Hazlewood. But further, sample this.
Also read: India recall Mayank Agarwal to Test squad
In Adelaide, he bowled 70 overs in the two Indian innings, and then another 53.5 overs in Perth. In total, India have batted for 356.4 overs in four innings – Lyon has bowled to them for 123.5 overs. That's 34% of all overs Australia have bowled – in a four-man attack, it is a staggering number whichever way you look at it.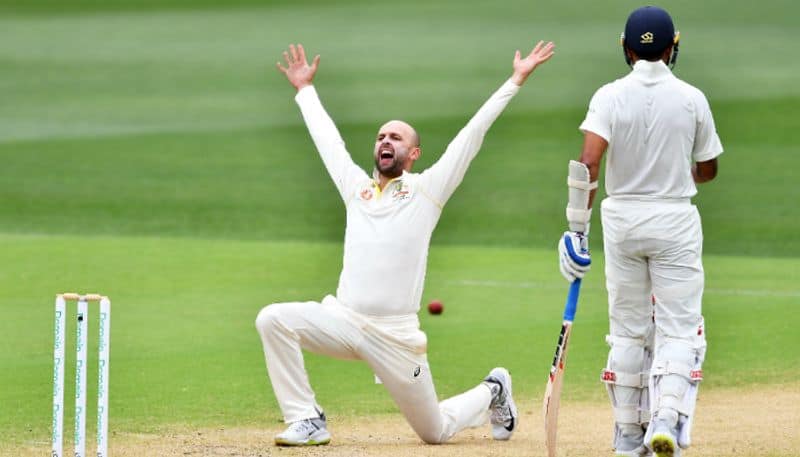 In the first Test, he bowled hitherto unchanged from one end on a flatter wicket. That he was also the fulcrum of their bowling attack on a green, cracked and bouncy deck in the second Test, underlines his true significance. "And he is not just holding one end up, he is taking wickets for us," said coach Justin Langer.
Lyon's genius is reflected in how he bowled to Murali Vijay and Virat Kohli in the second innings at Perth. These are two deeply contrasting batsmen of course – the former is out-of-form and scratching about for runs these days, and the latter is perennially in-form, the world's very best.
With Kohli first, it was a battle of wits, and Lyon used the same trick he did with Ajinkya Rahane in the first innings –inviting the batsmen forward, making them play for the turn, but the straighter ball nicked both of them. Those were two pivotal dismissals in each innings, and in all, it was the seventh time in Test cricket that the off-spinner had dismissed Kohli.
To Vijay, he pitched the ball shorter than he did to Kohli or Rahane, targeting the rough with enough loop; the batsman eyed a lofty drive and was never in control, getting bowled through the gate. A struggling opener, who had just managed a rare start, tried attacking the spinner and got out – this dismissal showcased amply why India have struggled against Lyon.
The standing strategy for Indian batsmen is to attack the spinner. It was seen in Adelaide, not only this year when Rohit Sharma and Rishabh Pant tried to hit Lyon out of the park in the first Test and threw away their wickets. But also back in 2014, when close to the finish line, Kohli himself instructed Wriddhiman Saha to attack the spinner. India collapsed that day of course, much to Kohli's desperation, to which there is still no end even in 2018.
This 'attack the spinner' ploy is a singular reason that Lyon enjoys bowling to Indian batsmen so much, and it shows in the simple fact that he has now picked seven five-wicket hauls against them in Test cricket. Furthermore, four years ago, he had picked up 23 wickets in four Tests, and he already has 16 wickets in two Tests this time around. It figures why he is the fourth-highest wicket-taker against India in Test cricket – 80 wickets in 16 matches, at a wicket every 55 balls.
To imagine, even the great Warne only ever managed 43 wickets (in 14 matches and his strike-rate was 91.2) against this same opposition. It isn't to say that the current Indian batsmen have problems against spin – they just don't have the right strategy to tackle Lyon.
Last Updated Dec 24, 2018, 10:03 AM IST