As such, the impact – and indeed – the greatness of this series' victory cannot be decided sitting in a basement room of the Sydney Cricket Ground (SCG). If 10 years from now, after Virat Kohli and Ravi Shastri are long gone, another Indian team can win a Test series in Australia, maybe we can ponder over Shastri's words
Sydney: At times, the current Ravi Shastri avatar is difficult to grasp. Take the post-series' press conference in Sydney, where he hollered out loudly about this first-ever 2-1 victory on Australian soil. 
"World Cup 83, World Championship 85. This is as big, or even bigger, because it is in the truest format of the game. It is Test cricket, which is meant to be the toughest," he had said. 
It is tough to say which persona Shastri had donned when he uttered these words. To the world, sitting next to a triumphant Virat Kohli, he was the Indian coach. But in speaking these words, he came across as 'the Ravi Shastri' we all know from his broadcasting days. That verve in his voice was more of television commentary, and the humility of a national team's coach – inarguably one of its glorious moments – was perhaps missing.
Also read: Pakistan salutes India after Kohli and Co win in Australia
Read that last sentence again. 'One of its glorious moments' is the key phrase herein, and the rest is pure noise. This is because there is a two-fold issue with comparing a 2018-19 victory to that epoch-making feat in 1983. 
Back then Indian cricket was a fledgling, struggling to come to terms with the dominance of Australia, England and West Indies. The spin quartet, combined with the coming of Sunil Gavaskar, had allowed a few years of competitiveness in the longer format. Even so, that was in the 70s. As ODI cricket gained prominence with two World Cups in that decade, Indian cricket was nowhere to be seen.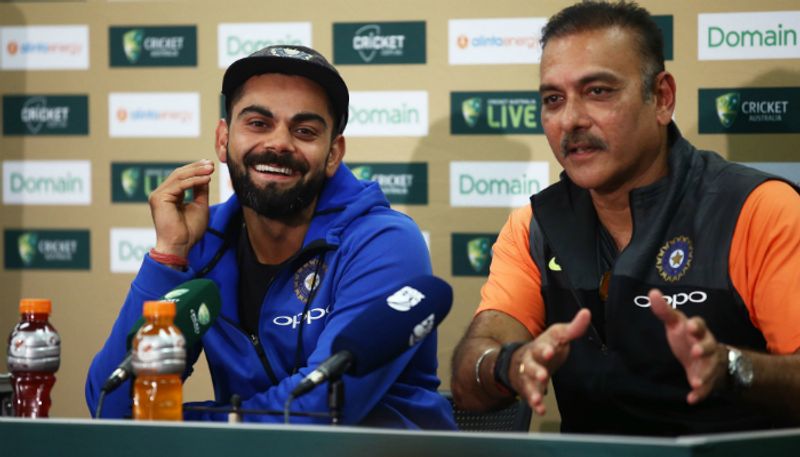 It can be gauged from how they performed in 1975 and 1979 World Cups in England - six matches played, one win, five losses. It is in deep contrast with how the 'Men in Blue' stand today as the ODI World Cup returns to England this summer. In 2019, they are, at the very least, starting as joint-favourites along with the hosts. Can the magnitude of such difference even be gauged? 
As Indian cricket sailed into the 80s, it had the mercurial Kapil Dev pulling it through. Now, one isn't implying that he was the sole reason why India won the 1983 World Cup. But it cannot also be denied that the all-rounder injected chutzpah into how the game was played in India. So much so that the World Cup victory became a cascading wave, which the BCCI rode to umpteen riches, reversed the power trend in international cricket corridors, and became the cash-rich controlling behemoth it is today.
Also read: Kohli becomes fastest to score 19,000 international runs
This is but a brief story of the impact of that 1983 World Cup win. From a fans' point of view, it sparked the frenzy for cricket that we associate with a billion-strong populace, and at times take it for granted. It didn't just happen – our fathers and uncles, and their fathers and uncles, all had their passions ignited by that World Cup win. Furthermore, that 1985 World Series' win in Australia only served to re-affirm this newly found thirst for the game – Indian cricket had truly arrived. 
The thing with such historically studied impact is that it can never be instantaneous. Kohli, in that same press conference, talked about a vision of 'promoting Test cricket back home, to make kids realise that there is no greater satisfaction than playing Test cricket and winning series like these'. 
As such, the impact – and indeed – the greatness of this series' victory cannot be decided sitting in a basement room of the Sydney Cricket Ground (SCG). If 10 years from now, after Kohli and Shastri are long gone, another Indian team can win a Test series in Australia, maybe we can ponder over Shastri's words.
Also read: Mayank Agarwal opens up after grand Australia success
It brings us to something else that the Indian coach said. "This team now has an identity to look at any other Indian team from the past in the eye and say 'we play proper Test match cricket. You did, we did too but without being intimidated'," he had said. 
Through 2018, one phrase kept cropping up time and again – 'this is the best Indian Test team'. The time duration differed though. In South Africa, it was the 'best ever' in history. They lost 2-1. In England, it was the 'best in last 15-20 years'. They lost 4-1. Here, only one question matters – what is the truth? 
Let one begin by saying that, arguably, the best Test side to travel out of India was led by Sourav Ganguly. Lazy people would just refer to it as the 'golden era'. The argument runs deeper though.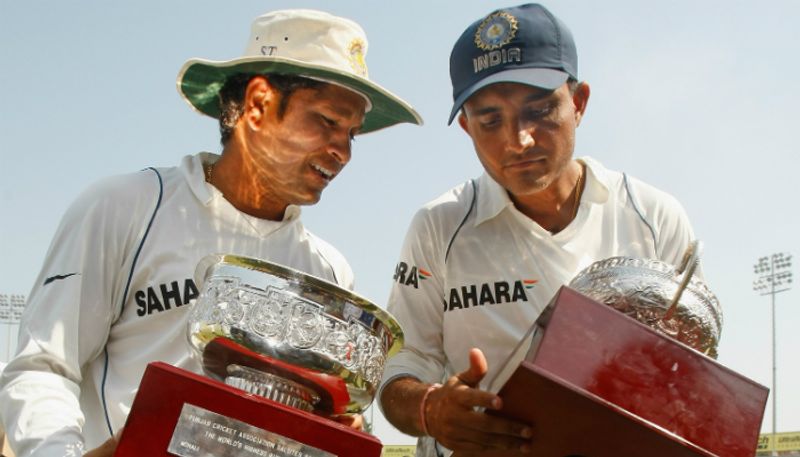 That side was loaded with batting riches, but it takes 20 wickets to win a Test, especially overseas. For all of Sachin Tendulkar's aura, Rahul Dravid's anchoring, VVS Laxman's magic and Virender Sehwag's audacity, that team didn't have a bowling attack potent enough to take 20 wickets consistently in overseas Test cricket. 
Boasting of an elderly Javagal Srinath, injury-ridden Zaheer Khan and Ashish Nehra, Anil Kumble trying to prove a point, Harbhajan Singh trying to prove himself with every outing, and Sanjay Bangar with his military-medium all-rounder avatar, that team – led by the incomparable Ganguly – won seven overseas Tests in less than 36 months in Zimbabwe (2001), Sri Lanka (2001), West Indies (2002), England (2002), Australia (2003) and Pakistan (2004). 
Cynics will argue they were stand-alone wins. But in the match-fixing scandal aftermath, Indian cricket was learning to win again, and indeed win overseas for the first time. They will also ridicule some of those Test nations, but don't go by their present state. Two decades ago, Zimbabwe was still a country where India hadn't won a Test ever, Sri Lanka and West Indies were still cricketing powerhouses, and Pakistan were both strong and nearly as mercurial as ever. And since when is winning on Pakistan soil ever easy?
Also read: Jasprit Bumrah took just 12 months to be the best in Tests and prove critics wrong
Thanks to the current political climate, this Indian team will never taste what it feels like to play in Pakistan (no, the UAE doesn't even compare). They will never even tour Zimbabwe for Test cricket again, because it simply doesn't make financial sense. Sri Lanka and West Indies were swamped the two times this Indian team has played against them since 2015, and it served a stark reminder of the gulf between our nations now. 
Even if they will never have such intense rivalries, this Indian team does have something else – a very fine bowling attack. Kohli, in Perth, said that he doesn't feel he is 'unleashing five mature and fit pacers', or even three world-class spinners on the opposition. Yet, the simple fact is that these are riches that no other Indian captain has ever enjoyed in history. 
Test cricket today is in pale health in comparison to how the game was played at the turn of this millennium. And even in this ill climate for the longer version of the game, Kohli's Indian team have managed a sum total of four wins in 12 overseas Tests in 2018-19 despite claims to the contrary. 
Mind you, this isn't to belittle their winning achievement in Australia, no. 
It is to simply point out that there are miles to go before this Indian team can be hailed as the 'best ever'. The potential is there, nonetheless – in a passionate leader, a complete bowling attack, and a batting line-up that just needs more consistency.
India revisit Australia in 2020-21, England in 2021 summer, and South Africa in 2021-22. It will be another hectic overseas cycle. Maybe, we should also revisit this 'best-ever' tag, nay debate, in three years' time?
Read Exclusive COVID-19 Coronavirus News updates, at MyNation.
Last Updated Jan 12, 2019, 10:54 AM IST