Jasprit Bumrah is the quintessential T20-era pacer, intermixing learning and experiences from different formats, and indeed not only from IPL but also Ranji Trophy cricket, which he considers a cornerstone of his fast-tracked growth. Combining this confidence with variations, he bamboozles batsmen with new and older balls, red or white, alike
Melbourne: Twelve months ago, as India embarked upon their 2018 overseas schedule with the tour of South Africa first, there was a raging debate going on in the cricket fraternity. What would be the pace combination for the first Test in Cape Town? The selectors had rolled the dice by including Jasprit Bumrah, who in December 2017 was the world's best white-ball bowler.
A year is a long time in international cricket. And this Indian team, under Virat Kohli, has gone through a sea-faring share of ups and downs during this interim. There has been certain volatility in terms of selection, results and performances, and only two factors have stayed constant – Kohli's own form across South Africa, England and Australia, and the bowling attack's efficiency.
Also read: Bumrah is the best in the world, says Kohli
Encapsulated within that last pointer is Bumrah's fascinating return – 48 wickets in nine Tests at average 21.02, with three five-wicket hauls to boot and a best innings' take of 6/33 in the just-concluded Melbourne Test. How does it measure up? He finished as the fourth-highest wicket-taker in Tests after Kagiso Rabada (52 in 10 Tests), Dilruwan Perera (50 in 11 Tests) and Nathan Lyon (49 in 10 Tests). 
Of course, Bumrah played fewer matches than all of them, missing out on the first two Tests in England, and rested for the home games against Afghanistan and West Indies. The other differentiating factor is that none of them were playing a first year in Test cricket. Bumrah's quick adaptation from white-ball to red-ball formats, despite the rigorous demands of an ever-bulging international calendar, has been astonishing, and that's putting it mildly. 
"He was showing amazing levels of energy and fitness in white-ball cricket, and he was so good (already). He was training like he wanted to play Test cricket. He was that obsessed about his fitness levels and work ethics," said Kohli, on what finally tempted them to bring Bumrah into the Test fold two years after his international debut (January 2016).
Also read: Javagal Srinath says Bumrah's MCG spell 'one of the best' Down Under
On the morning of that Cape Town Test, there was 'surprised' indeed, when Bumrah was handed his debut cap. It was not an overnight decision – bowling coach Bharat Arun revealed that his inclusion had been decided upon after the tour of Sri Lanka back in August-September.
Bharat Arun's impact on Bumrah
It was an extraordinary insight into the working of this Indian team – four months before they even set off for the South African tour, the think-tank knew the composition of their bowling attack for the first of 12 overseas Tests.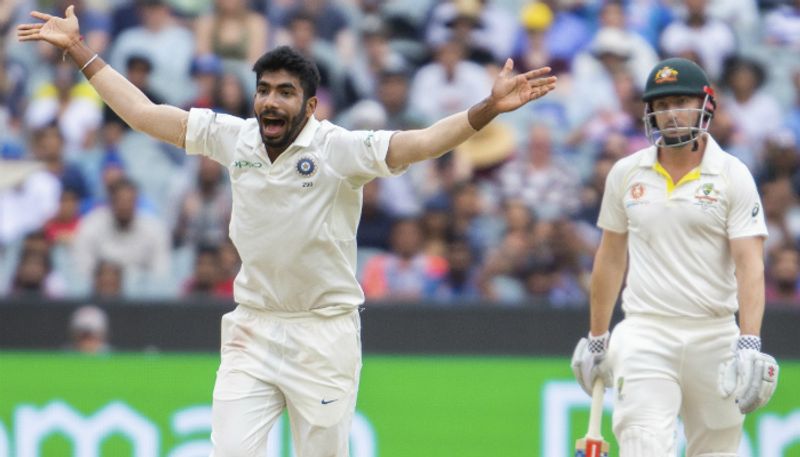 Arun can be counted among the handful individuals who have had a direct impact on Bumrah's fortunes. Ask yourself – what sets him apart as a fast bowler? His accuracy with white-ball cricket? Yes. His consistency in bowling attacking lines with the red ball? Indeed. The pace he is able to generate despite a short yet speedy run-up? Definitely.
All of this though is pivoted on his unique action – high-arm, open-chested, one that generates enough power in the final bustling approach to the crease, realising that burst of speed at the moment of delivery. 
By his own admission, Bumrah credits Arun for leaving him be, not interfering in his action. Instead, he coaxed him to work on getting physically trained to be strong enough to absorb the rigours of domestic and eventually international cricket. Strength in that bowling arm generates pace and that is the key element to get the ball moving, more so when it is older, and reverse swing is on offer.
Also read: Bumrah breaks records in Melbourne
In a way, this distinctive – and nearly inimitable – action has been the stepping-stone for Bumrah's success. From being scouted as a certifiable talent for Mumbai Indians, to those pin-point yorkers setting the Indian Premier League (IPL) stage alight, and to making an international mark as a new-ball/death bowler for the Men in Blue, he has taken each step one-at-a-time with renewed assurance. The step-up to Test cricket was perhaps his biggest desire, and a challenge even. 
The breakthrough moment came as early as the second innings of his Test bowling career when he was handed the new ball at Cape Town. On overseas wickets, spin may or may not be a factor, but seam movement always is. Whether it was a deteriorating seam-friendly wicket in Cape Town, a sun-hardened cracking pitch in Centurion, or a raging-green, crack-riddled surface in Johannesburg, Bumrah was able to generate enough movement with the new ball, skidding onto the surface and into the batsmen.
Proving Michael Holding wrong
Not everyone was convinced though. "When he hits the deck hard, and the ball is keeping up and down, at his pace the batsmen do not have time to react. In England, pitches are drastically different to South Africa. I wouldn't play Bumrah because he bangs the ball in. There you need someone to bowl so that the ball kisses the surface and moves around," said Michael Holding in Johannesburg, after Bumrah picked his maiden five-wicket haul (5/54) in Test cricket. 
Challenge accepted! 
Seven months later, after missing the first two Tests on the England tour owing to injury, Bumrah was fit and available for the Nottingham Test. And he walked back into the playing eleven, with Kohli claiming that he bowled 'attacking lines'. Even as Holding watched from the Sky Cricket commentary box, Bumrah ran through the English line-up with 5/85 in the second innings as India roared back in the series 2-1.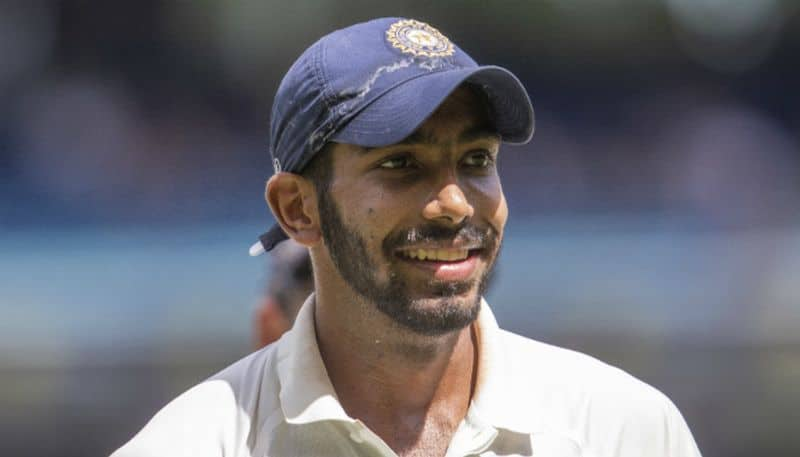 Sure, he didn't get the ball to move around like Bhuvneshwar Kumar does, but he found a line of attack that the English batsmen couldn't fathom. Bumrah naturally seams the ball away from right-handers, his stock delivery, yet the one that held its line did the most damage. Twenty eight wickets in his first six Tests in South Africa and England – it takes a special bowler to prove the legendary Michael Holding wrong. 
'Not surprised'
This transformation is not only physical, or even god-gifted. During the 2018 IPL, Simon Doull had studied on air how Bumrah was delivering the ball a bit wider, in his stance as well as wrist position, and his release point was different from 2017. He wondered if the change was to do with playing Test cricket, wherein consistency in line and length is a key aspect. 
In that, Bumrah has settled down well, finding himself an ideal foil to forge partnerships, like at Perth when Mohammed Shami reaped the rewards as he held one end tight. Wickets came in a heap at Melbourne though as Bumrah ran amok. The highlight was that slow yorker to Shaun Marsh, not only a thinking bowler's delivery, but also one straight from the IPL manual. It left spectators buzzing until the sun set on Australian hopes in the third Test. 
Bumrah is the quintessential T20-era pacer, intermixing learning and experiences from different formats, and indeed not only from IPL but also Ranji Trophy cricket, which he considers a cornerstone of his fast-tracked growth. Combining this confidence with variations, he bamboozles batsmen with new and older balls, red or white, alike. 
"I am not surprised (at my success). If I say I didn't believe in myself, who else will?" he said, after picking 6/33 at the MCG, complete with that toothy grin. 
In this 12-month span, Bumrah has gone on from the 'best limited-overs' bowler' to the 'best bowler across formats'. Period! When 2019 begins, nobody will act surprised any longer, least of all the world's batsmen.