Achrekar died on Wednesday leaving a massive gap in Indian cricket. His relation with Tendulkar particularly was akin to that between Dronacharya and Arjuna, or Ramkrishna Paramahansa and Swami Vivekananda — a relation that saw the guru (master) giving his all for his shishya (disciple) and quietly walking away into the sunset as the latter marched to glory
"The turning point of my career was when my brother took me to (Ramakant) Achrekar sir, my coach. In the last 29 years, sir has never ever said well played to me because he thought I would get complacent and would stop working hard (overcome by emotion). Maybe he can push his luck and wish me now... well done on my career because there are no more matches, sir in my life. I would be witnessing cricket and cricket would always stay in my heart, but you have had immense contribution in my life. So thank you very much." 
                                 — Sachin Tendulkar during his farewell speech at Mumbai's Wankhede stadium on November 16, 2013.
Sachin Tendulkar. The Master Blaster. The man who was the proud owner of 34,357 international runs, 100 international hundreds and 201 international wickets. People the world over wanted to catch just a glimpse of him playing. Teams at all levels, in whichever corner of the world they would be, wanted him to play for them. Tendulkar reached the peak of a mountain that any other cricketer would do well to even reach the base of. He was showered with praise, the world celebrated his feats, but he craved for words of praise from the man who mattered; words of appreciation that never came. 
Who was this man, whose appreciation was so very important for even the God of Cricket? Who was this man whom even the God of Cricket bowed down to? If Tendulkar choked with emotion, while narrating how he never got to hear the words 'well played' from this individual, that individual must have been special.
And special he was. Ramakant Achrekar, who passed away at his Mumbai home on Wednesday, was not just a coach that gave us Sachin Tendulkar, and a host of other leading cricketers like Vinod Kambli, Pravin Amre, Ramnath Parkar, Ajit Agarkar, Amol Muzumder, Balvinder Singh Sandhu, Sameer Dighe and Chandrakant Pandit, Achrekar was an institution. 
Achrekar's relationship with Tendulkar and the role he played in the making of one of the greatest cricketers of all time gives us an understanding of the genius of the man. Many of these incidents have been shared by Tendulkar in various interviews and in his autobiography, Playing It My Way. He was a Dronacharya and Padma Shri awardee, but his aura was far bigger than what could be measured by awards. 
Achrekar belonged to that extinct tribe of mentors who would go the extra mile to ensure that his student — and especially if that student was promising — got the best education, come what may. There was no calculation of personal gain or fame. The only driving force was the love for knowledge and the desire to share it with those who craved for it. And he was a coach that tolerated no laxity from his students. He was a hard taskmaster. 
Also read: Ramakant Achrekar, the man who gave us Sachin Tendulkar, passes away
"When I was 11-12, those were the days I used to hop onto his (Achrekar's) scooter and play a couple of practice matches a day... first half of the innings I would be batting at Shivaji Park, the second half some other match at Azad Maidan and sir would be taking me all over Mumbai to make sure I got match practice," Tendulkar said at the Wankhede after he had played his last international match.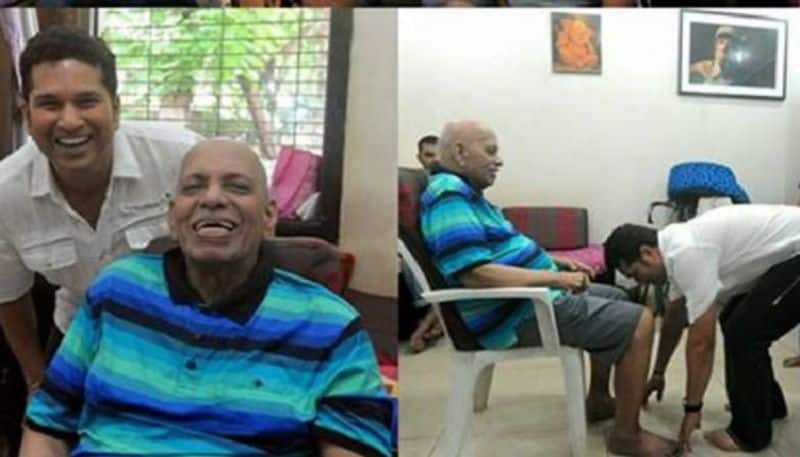 "Had it not been for Sir, I would not be the cricketer I turned out to be. He was a strict disciplinarian and did everything he could for me... Even though I loved cricket, there were still occasional days when playing with my friends at home was such fun that I would conveniently forget I was supposed to go to the nets. If I didn't turn up, Achrekar Sir would jump on his scooter and come to find me at Sahitya Sahawas. Inevitably, I would be outside, engrossed in some game or the other with my chums. Sir would spot me in the mêlée and virtually drag me to our apartment. I would come up with excuses but he would have none of it. He would get me to change and put on my shoes and then I'd ride pillion with him as we headed off to Shivaji Park. On the drive, he would tell me, 'Don't waste your time playing inane games with these kids. Cricket is waiting for you at the nets. Practise hard and see what magic can transpire.' At the time, I hated being dragged off, but as I look back, I feel sheepish about my actions and can only admire Achrekar Sir's farsightedness," Tendulkar writes in his autobiography. 
Also read: Sachin Tendulkar bids tearful adieu to coach Ramakant Achrekar
Tendulkar also shares how Achrekar had once punished him for missing a practice match and, instead, going to the Wankhede to watch the Harris Shield final. "He was as angry as I'd ever seen him and he said it wasn't for me to come and watch other people play, for if I practised hard enough, one day people from across the world would come and watch me play," Tendulkar writes.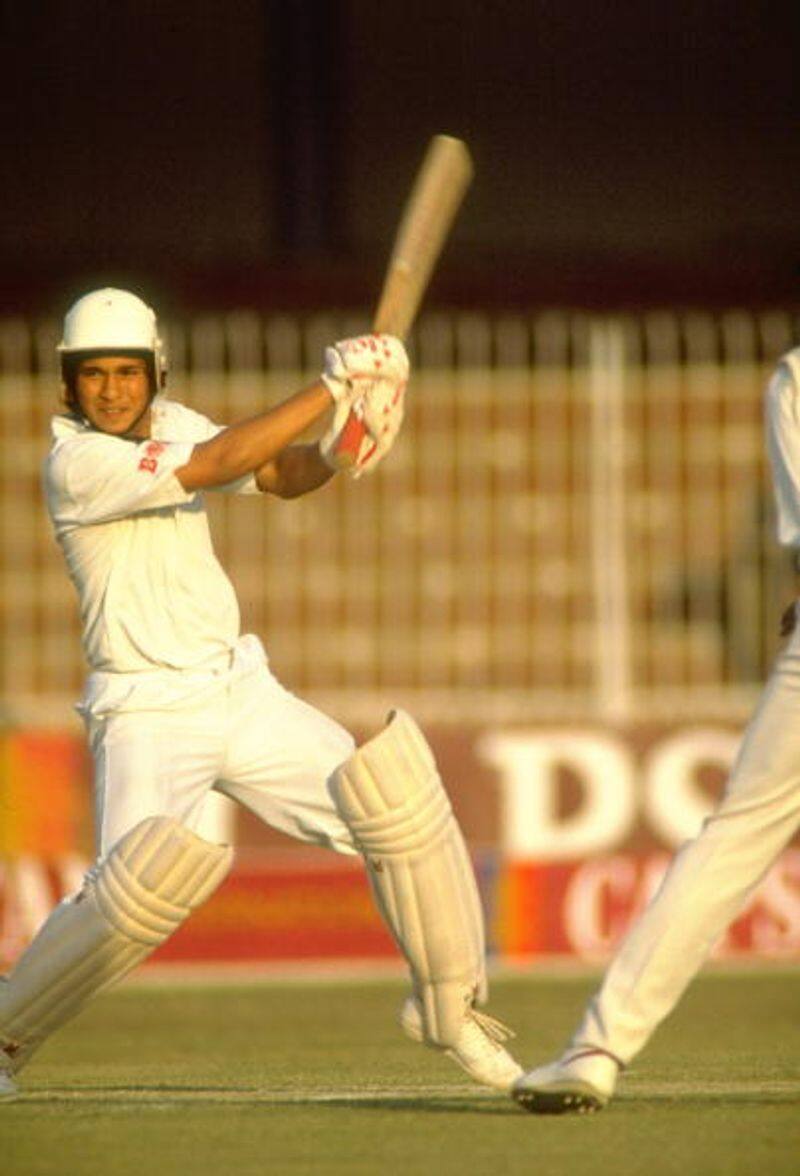 Achrekar gave Tendulkar rigorous practice. "Sir would place a one-rupee coin on top of the stumps and if I managed to avoid getting out, the coin was mine. In this session, every bowler in the camp would come and have a go at me, with some sixty to seventy boys fielding. Even if the ball was caught 90 yards away, which was a distance bigger than the boundary length at any school ground in India, I was out. It meant I had to hit every ball along the ground to survive those intense 15 minutes," Tendulkar writes. 
"I have got 12 coins... as valuable as any medal I have received in my life," the batting maestro said about those sessions, in an advertisement for Adidas.    
Chandrakant Pandit, who was to don the wicketkeeping gloves for India, got a first-hand experience of Achrekar's dislike for the slightest laxity, even when you had done most things right. Kunal Purandare, the author of Ramakant Achrekar: Master Blaster's Master, revealed that Achrekar had once slapped Pandit for getting out on the last ball of the day after scoring a triple ton in a day in school cricket.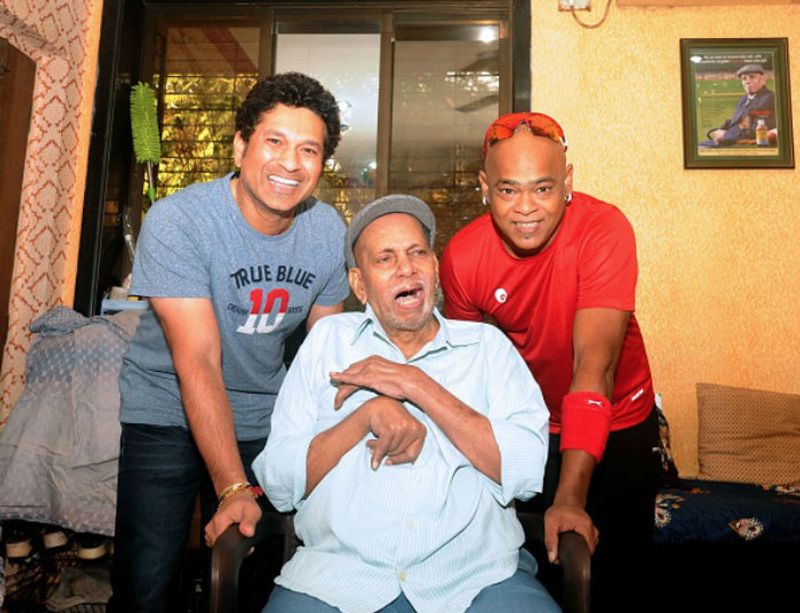 Achrekar, annoyed that Tendulkar and Kambli were playing on and on in the 1988 Harris Shield semi-final, and being so taken with the love of piling on runs that they had not declared when they should have. Tendulkar had to declare, with Kambli begging to let him get a run that would have given him his 350. Tendulkar had to. That was the only way he could have escaped Achrekar's wrath. A record 664-run partnership didn't count for much for Achrekar or didn't count as much as winning the match. 
Achrekar was the one who convinced Tendulkar and his family to move to Sharadashram Vidyamandir, where he was the coach, and which had a far better cricket culture and set-up than the New English School, where Tendulkar was playing. Come to think of it, he thought Tendulkar was not ready for cricket when his brother Ajit had first taken him to the Shivaji Park for training. 
Also read — Sachin Tendulkar's tribute to Ramakant Achrekar: 'Cricket in heaven will be enriched'
Similarly, when Pandit's family refused to allow him to change schools for getting greater opportunities to pursue his cricket, Achrekar went to Pandit's house past midnight and offered his father a monthly salary of Rs 1,000. Achrekar also met the principal of Amre's school and requested him to allow Amre to shift to Sharadashram.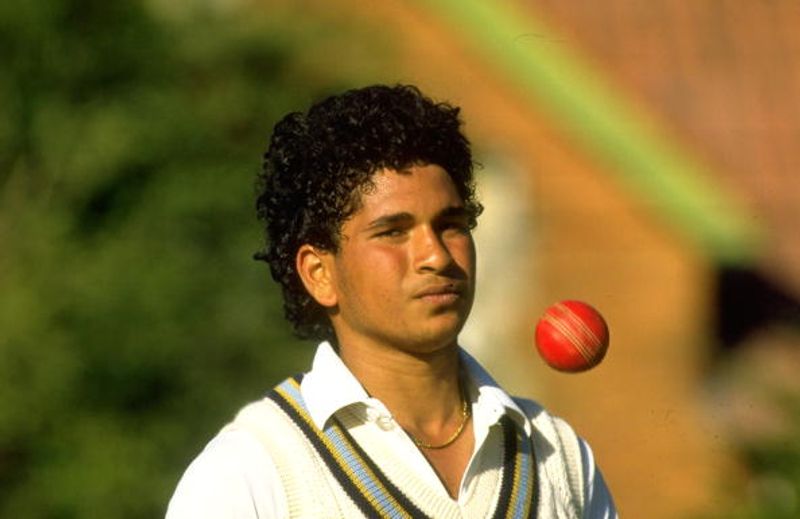 Achrekar's death has created a gap in Indian cricket that can't ever be filled. He represented an era when technology was not what it is now. There was no video analysis. Achrekar would hide behind trees to see his wards play and would later demonstrate where their flaws were. Simplicity, honesty and hard work were all that one could rely on to carve a path towards success. 
Also read — Ramakant Achrekar no more: Former players mourn loss of Sachin Tendulkar's coach
The legendary coach's relation with Tendulkar particularly was akin to that between Dronacharya and Arjuna, or Ramkrishna Paramahansa and Swami Vivekananda — a relation that saw the guru (master) giving his all for his shishya (disciple) and quietly walking away into the sunset as the latter marched to glory. Achrekar had always wanted to remain behind the curtains, letting his products be proof of his creative genius. Tendulkar has always appreciated Achrekar's role in his life and career and had always gone back to him for blessings.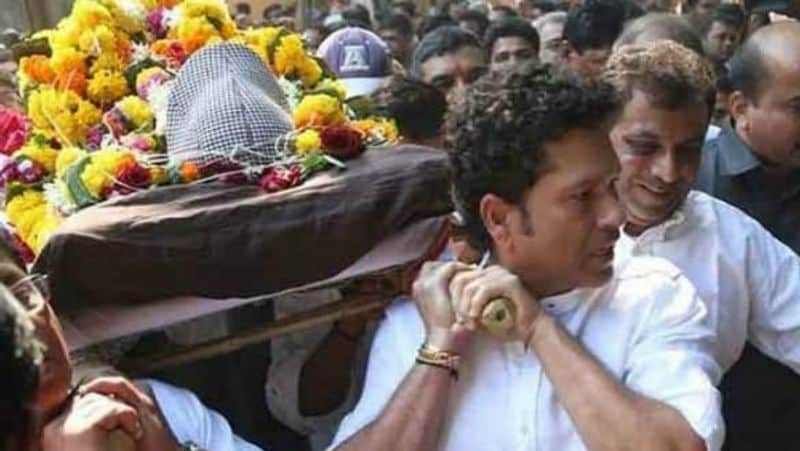 "Well played, sir, and may you coach more wherever you are," said Tendulkar after his guru breathed his last. Achrekar did say "well done" after Tendulkar received the Bharat Ratna, but the sorrow for never getting to hear the words 'well played' from Achrekar while he was still an active cricketer would remain with Tendulkar. The cricket god will, however, acknowledge, and so will billions of his devotees, that Indian cricket would never be the same without Ramakant Vitthal Achrekar.
Farewell, Achrekar sir!