The Assembly election results of 2018 may not have gone the BJP's way, but large-scale economic reform leading to ease of doing business would make a lot of difference in the general elections of 2019
"It was just one Re 1 SMS from me to Ravi Kant (then managing director of Tata Motors) saying 'Welcome to Gujarat' that did the trick," Narendra Modi said during the inauguration of the Tata Nano plant at Gujarat's Sanand. 
Modi was the chief minister of the state at that time and had just wrested the plant for manufacturing the world's cheapest car away from a strife-torn Bengal. 
The Tatas were forced to shift a fully-built factory that had already started trial production and at its peak employed 4,000 people, over a distance of about 2,000km because the Mamata Banerjee-led farmer's agitation had made continuing in Bengal downright impossible. 
Modi sensed the opportunity. Within four days of the Tatas announcing their exit from Bengal, a deal was signed with the Gujarat government for the relocation of the Nano factory.     
"We (Nano) were homeless just over a year ago until Modi offered us shelter and let the dream happen," said a relieved and grateful Kant. "One would be stupid to not be in Gujarat," added the then Tata Group chairman Ratan Tata and he promised to surprise Modi with more investments in Gujarat.   
Also read: Modi improves on Vajpayee's legacy of disinvestment, revs up proactive reforms
Modi continued his reformist, pro-business agenda after becoming Prime Minister. One of the distinct results of this approach by Modi has been India's stupendous progress on the World Bank's ease of doing business index. 
From a dismal rank of 142 among 189 countries in the 2015 Doing Business Report, covering the period from June 2013 to May 2014 (when the UPA was in power), India rocketed to the 77th place in the course of four years (Doing Business Report, 2019), grabbing the top spot in South Asia and third place among the BRICS nations. 
Countering UPA-led lethargy
Let's see what this progress entails. India had moved up 53 places over the past two years — an improvement in ease of doing business rank that had only ever been matched by Bhutan. 
 

India's ranking on various parameters in World Bank's Doing Business Report 2019
India has also been among the top-10 improvers for two years on the trot. India improved its rank on six of the 10 indicators over the past year. The progress on these indicators become stark when compared with the last year of the UPA rule. 
India moved up from an abysmal 184th in 2014 to 52nd in 2018 in terms of dealing with construction permits, from 137th to 24th in terms of getting electricity, 36th to 22nd in terms of getting credit, 126th to 80th with regard to trading across borders, 156th to 121st in terms of paying taxes and 158th to 137th as far as starting a business is concerned. 
India is also the seventh best country protecting minority investors with a score of 80 on a scale of 0-100 and is therefore very close to the international best practice. 
What has worked for India? The morass of archaic laws has been untangled, procedures have been simplified and made less time-consuming, delivery of raw materials has been made more efficient, the tax structure has been reformed so as not to spook investors away and a general atmosphere conducive to business has been created. Care has been taken so that business is not lost in the maze of bureaucratic procedural minutiae. These are reforms that the World Bank recognises in its Doing Business Report. 
Easy to start off
Thus starting a business has been made much easier by fully integrating multiple application forms into a general incorporation form. It now takes only 16.5 days to start a business in India, against the global best practice of half-a-day. A firm would now have to go through only 10 procedures to get its business up and running. India needs to catch up on this index, but the improvement has been encouraging. 
Also read: Prime Minister Modi's undeniable feat across sectors: He 'connects'
The cost of setting up a business is 14.4% of the income per capita and minimum capital needed is zero percent of the income per capita. On the last two parameters, India is near the global best practice.      
Efficient cross-border trade
Several initiatives have also been taken under the National Trade Facilitation Action Plan 2017-2020 to improve the efficiency of cross-border trade and reduce documentary compliance time for both exports and imports. 
Also read: Arun Jaitley deserves credit for pulling Indian economy out of Congress-era mess
As a result of enhanced risk-based management, exporters can seal their containers electronically at their own facilities and as little as five percent of shipments must undergo physical inspections. Port infrastructure has been improved and the electronic submission of supporting documents with digital signatures has been brought in.   
Construction permits without any hassle
The single window clearance system in Delhi and online building permit approval system in Mumbai during the second half of 2017 helped to streamline and centralise the process of getting construction permits.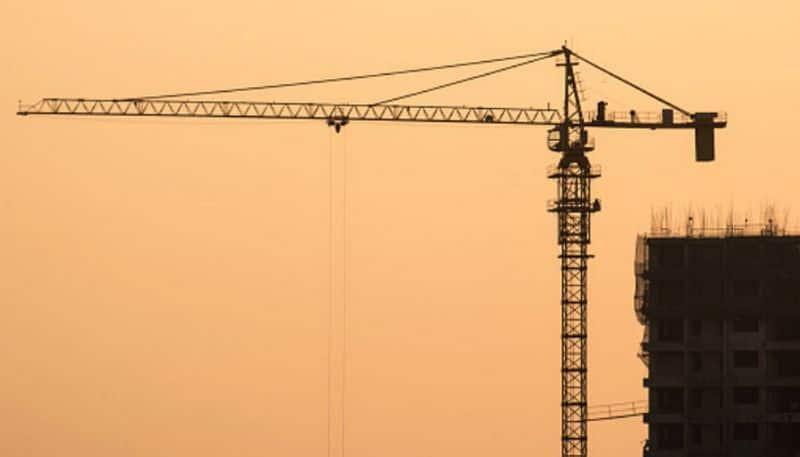 India moved up from an abysmal 184th in 2014 to 52nd in 2018 in terms of dealing with construction permits
It now takes 94.8 days to get permits in India and 17.9 procedures are to be completed. The best regulatory performance fixed by the World Bank in this regard is 26 days and five procedures, though no economy had those exalted numbers as of May 1, 2018. India has done exceedingly well in terms of cost of getting a construction permit. 
Businesses have to pay just 5.4% of their warehousing value to get construction permits now. On the building quality control index, India scores 14 out of 15. Here, India has been well served by the introduction of decennial liability and insurance. In terms of the last two parameters, India is within touching distance of the world's best. 
Assured electric supply
The new Delhi Electricity Regulatory Commission (DERC) regulations require that electrical connections be completed within 15 days of the acceptance of an application. In pursuance of this regulation, Tata Power Delhi Distribution deployed more personnel and tracking tools to keep a tab on each commercial electrical connection. The time for power utilities to carry out external connection works has also been reduced. The DERC also cut charges for low voltage connections. 
India is very close to the global best practice in terms of procedures for getting electricity, and the reliability of supply and transparency of tariffs, with some work still to do on the time and cost. Easy grid access is of utmost importance to small and medium enterprises (SMEs), which don't have the resources to rely on captive power solutions.    
IBC: A game-changer
Getting credit for businesses has become easier and the insolvency and bankruptcy code (IBC) has been a game-changer in this regard. The IBC has ensured that lenders make significant recoveries of clogged up funds, although with a haircut, and get cleaned-up assets without any hidden liability. Bankruptcy cases are to be settled in 180 days (sometimes 270 days), failing which assets are to be sold off to pay the lenders.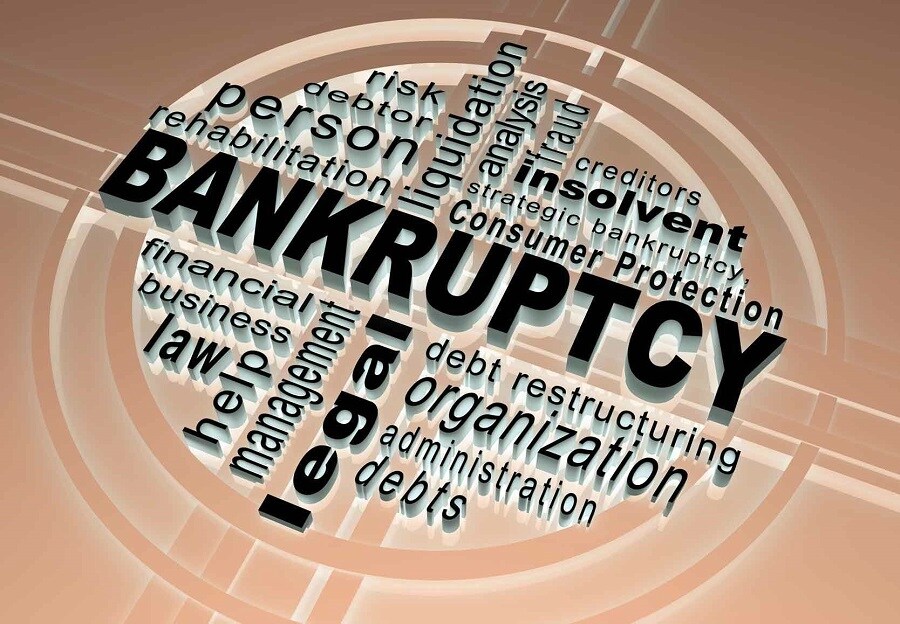 The Insolvency and Bankruptcy Code is one of Modi's biggest economic reforms
This was music to the ears of banks ridden by non-performing assets (NPAs). The IBC has given lenders the assurance that loans would not totally go bad, and hence they would be enthused to lend, given the smooth circulation of funds for reinvestment. A quick and efficient IBC settlement would also give companies a second chance to start a business. Secured lenders are given absolute priority, which places businesses taking credit in a comfortable position. 
The experience from debt recovery tribunals shows that faster processing of debt recovery significantly cut the cost of credit. 
GST a bold reform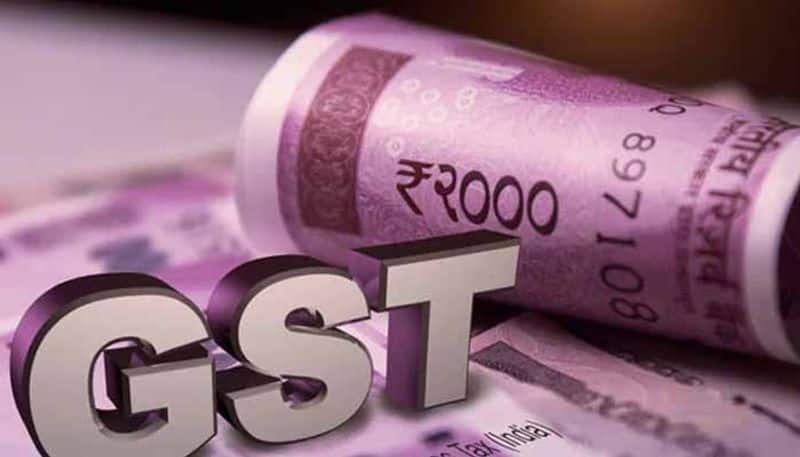 GST has made the indirect taxation structure in India much efficient than before
Doing business has become easy in India also after the advent of the goods and services tax (GST), which brought the entire country under one indirect tax net. Paying taxes has also become cheaper by a reduction in the corporate income tax rate and the employees' provident fund scheme rate paid by the employer. 
Efficient labour market
Then there were labour market regulations. Under the Maharashtra Shops and Establishment Act 2017, overtime hours were increased and restriction of work on a weekly day off was removed. As a balancing act, a compensatory day off was provided, with a 100% wage premium for work on that day.  
MSMEs revitalised
Not only these, in early November, Modi also announced a slew of measures to re-energise the micro, small and medium enterprises (MSMEs) sector, the biggest of them being the approval of loans of up to Rs 1 crore in flat 59 minutes. There could perhaps not have been a bolder measure aimed to make doing business easy. Imagine the plethora of verification procedures that it dispenses with before the actual advance of loans. Now only those processes would be undertaken that are absolutely necessary for approving loans.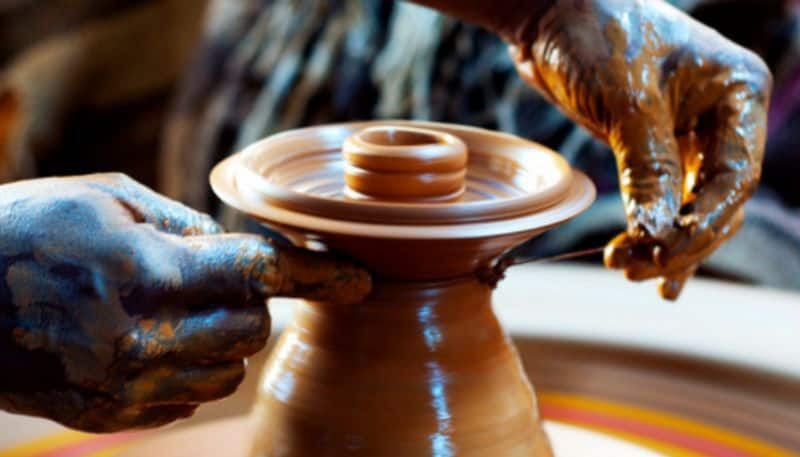 Modi introduced some really bold measures to infuse life into MSMEs
The rate of interest starts from 8% and it is not mandatory to have collateral coverage because these loans are connected to the Credit Guarantee Fund Trust for Micro and Small Enterprises (CGTMSE) scheme. The processing of the loan application is an automated process, but approval does not mean disbursal and the bank may ask for further verification.   
Other sops for the MSMEs included 2% subvention or rebate on incremental new loans of up to Rs 1 crore for GST-registered MSMEs, uncomplicated returns system under labour laws, freedom from inspector raj by allowing inspection of factories only through computerised random allotment and ensuring the inspectors upload reports online within 48 hours of inspection, easing compliance with environmental rules and so on and so forth. 
Also read: RBI governor Shaktikanta Das may help banks lend to small businesses at lower rates
Startup India
Also under the Startup India initiative, the government has taken steps "to build a strong ecosystem that is conducive for the growth of startup businesses, to drive sustainable economic growth and generate large scale employment opportunities". 
A network of incubation centres, easier patent filing, tax exemptions, ease of setting-up of business, a Rs 10,000 crore corpus fund, and a faster exit mechanism have been envisaged by the 19-point Startup India action plan. The initiative looks to remove restrictive government policies such as licence raj for startups, and make the handling of land permissions, foreign investment proposals, and environmental clearances smooth. 
All these measures highlight the Modi government's strong push for economic reform, largely stemming from the Prime Minister's character and focus. Modi has said that the next aim is to take India among the top-50 countries offering ease of doing business. 
The UPA regime had been dogged by severe policy paralysis, which had seen major financial reforms like raising foreign direct investment (FDI) limit in insurance and setting up of the Pension Funds Regulatory and Development Authority (PFRDA) being stalled. It was also an era marred by large-scale corruption. Modi has taken firm steps to rectify the UPA-era harm done to the economy. 
The Assembly election results of 2018 may not have gone the BJP's way, but one has to consider that these elections were fought largely on local issues. An anti-incumbency sentiment, especially in Madhya Pradesh, Chhattisgarh and Rajasthan, and the emotion of the BJP's core voters against the SC/ST Amendment Act in Madhya Pradesh proved to be the BJP's undoing. 
However, at the national level, when the benefits of economic reforms start to influence people's lives, and if they are marketed well, the BJP would stand to make significant gains. Ease of doing business would help to woo the trading class in a big way. This will stand the BJP in good stead in the Lok Sabha elections next year.  
Last Updated Dec 25, 2018, 12:08 PM IST