Apart from Sourav Ganguly's century, Sachin Tendulkar was again at the receiving of a horrendous umpiring decision, just like in the previous tour. In 1999, he was given out LBW by Daryl Harper. This time, it was West Indian Steve Bucknor, who raised the dreaded finger wrongly, sending back Tendulkar for a three-ball duck. Both India and Australian media slammed Bucknor for his decision
From being pushovers, India have come a long way to be the real challengers to Australia in their own conditions in Test cricket. India-Australia rivalry has grown over the years with fans eagerly waiting to see the contests in the longest format. As Virat Kohli and his men chase history Down Under, MyNation brings to you the previous five tours by India to Australia and their highlights. Here is how the 2003-04 series panned out. To read about the other India vs Australia series Down Under, click here
Bengaluru: After their 0-3 drubbing in the previous tour of Australia in 1999-2000, a lot had happened in Indian cricket with match-fixing scandal rocking the sport. Also, India, in the aftermath of the fixing controversy, had a new captain in Sourav Ganguly and a foreign coach for the first time with former New Zealand batsman John Wright taking over.
In November 2003, India were back Down Under to again attempt for their maiden Test series win on Australian shores. This was after the epic rubber at home in 2001 where Ganguly's men halted Australia's unbeaten run of 16 Test matches.
Also read: India-Australia series schedule, squads, live TV, streaming information
The 2001 series in India was a historic one for the hosts. VVS Laxman's 281 at Kolkata's Eden Gardens, Harbhajan Singh's hat-trick in the same Test and the series triumph of 2-1, made it a memorable one for every fan.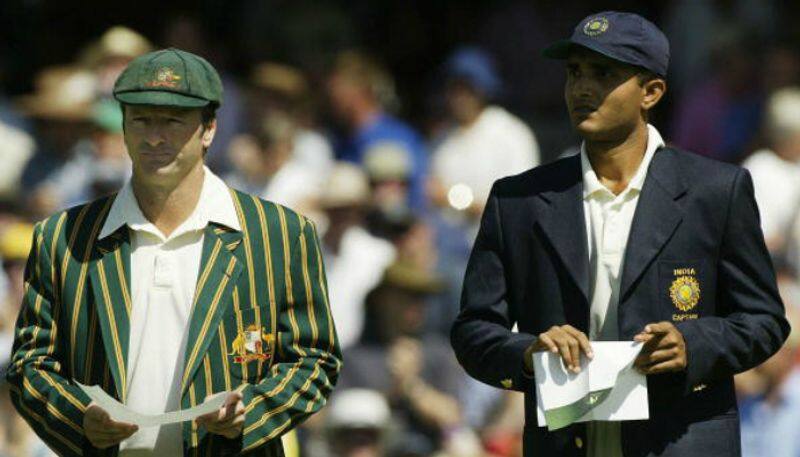 Ganguly answers 'chin music' jibe with ton; Tendulkar 'Bucknored'
The rivalries were set to be resumed in December 2003 at the Gabba in Brisbane. And it was a big series for the home team with captain Steve Waugh announcing that he will retire at the end of the series.
As they are known for, Australians started mind games before the four-Test rubber. Shane Warne questioned captain Ganguly's technique against the short ball and asked him to be ready for "chin music".
And yes, the left-hander was ready. He answered the Aussies with his bat. He hit a superb 144 in the rain-marred opening contest. And it was a draw.
Apart from Ganguly's century, Sachin Tendulkar was again at the receiving of a horrendous umpiring decision, just like in the previous tour. In 1999, he was given out LBW by Daryl Harper. This time, it was West Indian Steve Bucknor, who raised the dreaded finger wrongly, sending back Tendulkar for a three-ball duck. Both India and Australian media slammed Bucknor for his decision.
India script history at Adelaide Oval
The teams headed to Adelaide for the second Test and Ricky Ponting's double century took the home team to 556. India were not weighed down by the amount of runs as Rahul Dravid (233) and Laxman (148), coming together at a precarious 85/4, ensured that they conceded only a slender 23-run lead.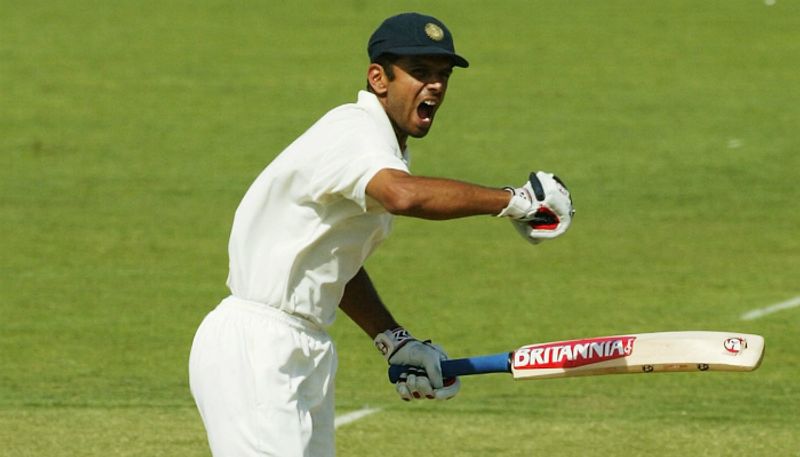 After the stupendous batting from Dravid and Laxman, Ajit Agarkar took over in the second innings, with the ball. His 6/41 triggered an Australian collapse as they folded for 196. India needed 230 for a historic win.
Dravid was once again India's best batsman as he took the team home with an unbeaten 72. It was a big moment in Indian cricket as Ganguly and his men took 1-0 lead. Dravid spent 835 minutes at the crease for his 305 runs in the match which made Ganguly say "Rahul batted like God".
Hosts bounce back in Melbourne
Virender Sehwag blasted 195 at Melbourne Cricket Ground (MCG) and he had a 141-run opening stand with Aakash Chopra, who , for most part of the series, ensured that the new ball did not do much damage to India's top order. Despite Sehwag's big knock, India lacked major contributions from others and were bowled out for 366.
When it was Australia's turn to bat, Ponting was again the thorn in India's flesh as he struck a double ton (257) again, just like he did in Adelaide. Matthew Hayden (136) too hit a century as they scored 558.
In the second essay, India were all out for 286 with Dravid (92) top-scoring. Australia needed 95 and they reached there with the loss of Justin Langer. The  series was tied 1-1 with the final contest coming up in Sydney.
Waugh denied winning farewell
Tendulkar had had a quite series in the three Tests. And it was time for him to deliver. And he did it in style. He struck an imperious 241 not out, deciding to discard the cover-drive.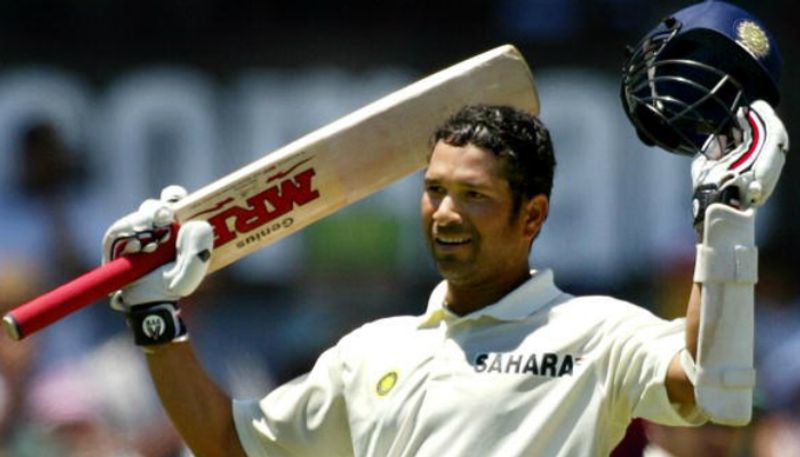 "I had got out a couple of times to balls bowled outside the off stump. So I decided not to play the cover-drive. They were bowling consistently outside the off stump, and I decided to leave all those balls. Then they had to bowl to me and I used the pace of the ball. I would put this innings right at the top of my hundreds. I had a plan and I am happy I could execute it well. I am happy that I was able to maintain the discipline throughout the innings. Things had gone wrong a couple of times with my shot selection, and I knew I had to cut out a few strokes," Tendulkar said of that innings at Sydney Cricket Ground (SCG), one of his favourite venues.
Thanks to Tendulkar's double century and Laxman's 178 at the same venue where he hit a brilliant 167 on the previous tour, India flexed their batting muscles and racked up a mammoth 705/7 declared.
On a flat pitch, Australia replied with 474 with centuries from Langer and Simon Katich. India, in their second innings, declared at 211 to set the home team a target of 443.
With the 22-yard strip not offering much to the bowlers, India were in danger of losing the match despite scoring 705. Australia chased well with Waugh top-scoring with 80 in his final innings. At 357/6, the contest came to a close and the match was drawn and with it the series shared 1-1.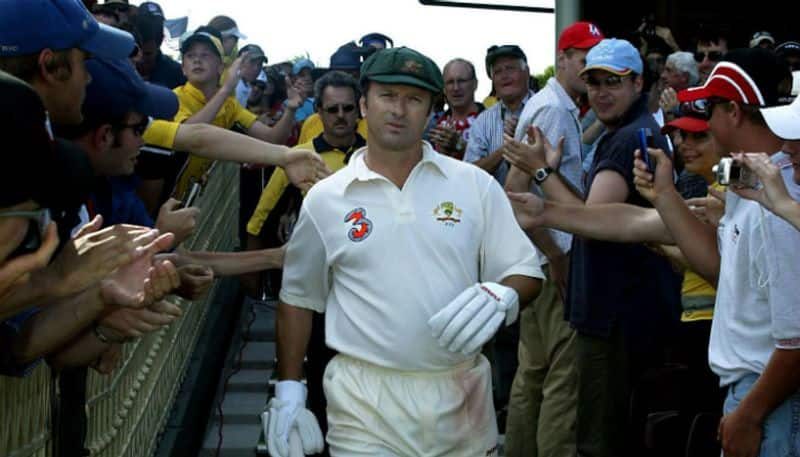 It was a case of missed opportunity for India to create history. After being 1-0 up, the visitors squandered the advantage and allowed Waugh's men to come back. It was also a series where Australia's premier paceman Glenn McGrath did not take part due to injury.
Despite not winning the trophy, India had made a major statement in Australia. Ganguly-Wright combination made the team compete well in overseas conditions.
Last Updated Dec 4, 2018, 4:15 PM IST