In our continued coverage on doxxers and hoe they prey on NRIs, we came across another account. Here's more.
Bengaluru: We have written a myriad articles on how NRIs are targeted for their views on issues they think are pertinent to the society at large and India in specific. 
They are even reported to authorities and their employers in the countries they live with their information being publicly displayed. 
As a consequence, some of these NRIs are suspended from work, some others face the risk of being jailed and a few others are fined. 
There is a very nefarious network out there which plans its moves most meticulously. This robust network has as its participants, journalists from India inter alia. These journalists, who derive a sense of thrill by pushing the unsuspecting and gullible into danger, strike a chord with the local elements in other countries to get their job done. 
As we continue to write about doxxers and their modus operandi, we came across another account. 
The name of the doxxer is Asrar Ali and he works as a journalist.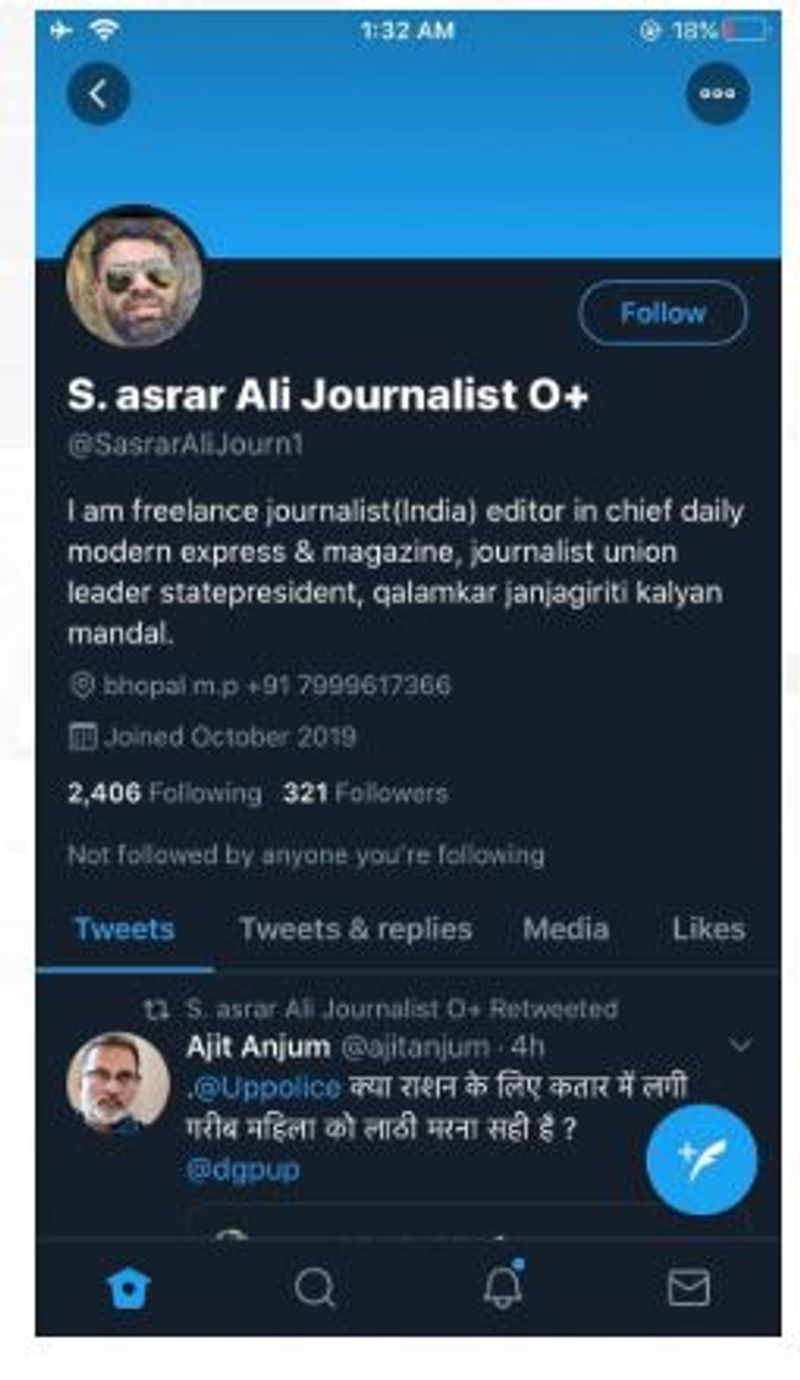 As we studied his tweets, we understood that he is active on the social media, eliciting responses on putting NRIs into trouble.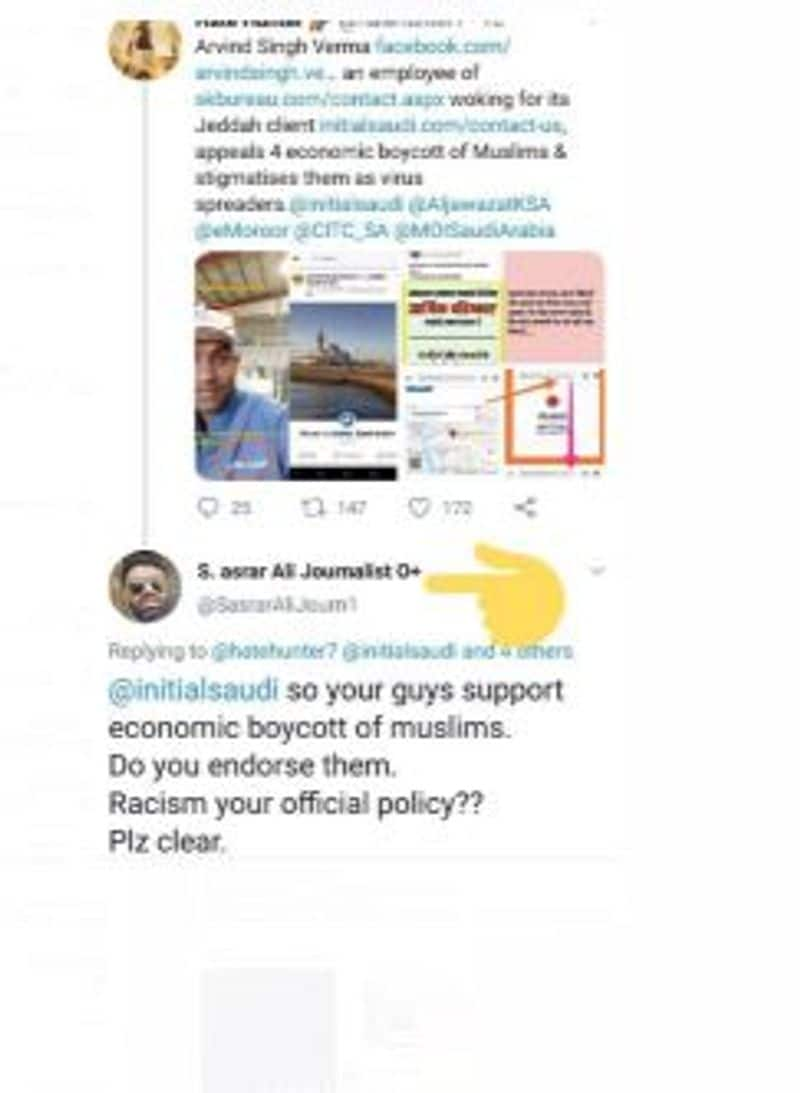 And we as dug the rot further, we further understood that he works in connivance with another doxxer "Hate Hunter" in order to get his dream realised.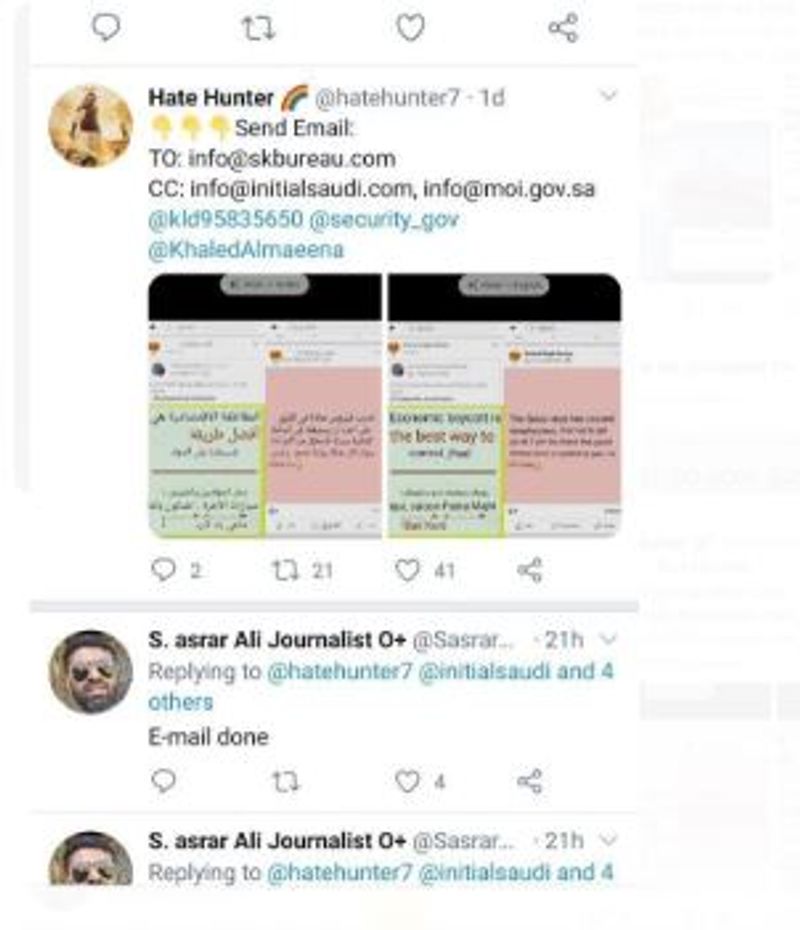 At this point, we must also add that we have written extensively on "Hate Hunter" in one of our earlier articles. 
Also Read: The wicked world of doxxing!
In this case, the person who has been doxxed is Arvind Singh, working in Jeddah. 
It is people like these doxxers who endanger the lives of NRIs to a great extent. Once these people are reported, they are made to face punitive measures. 
These NRIs include dance trainers, people in aviation sector among others. 
Read Exclusive COVID-19 Coronavirus News updates, at MyNation.
Last Updated May 17, 2020, 2:39 PM IST