While we continue to expose those who doxx NRIs, we came across another person who publicised the private life on an individual who worked abroad. Read to know more.

Bengaluru: In response to our appeal to send screenshots and provide more information about those Indians who have been doxxed and put to hardships, we got one reply from a twitter user Madhur. He informed us about another Twitter user with the handle @hatehunter7.
He added that @hatehunter7 had doxxed a lot of Indians abroad and further said that he had blocked Madhur and could have blocked MyNation as well.
His prediction was indeed right as he had blocked us!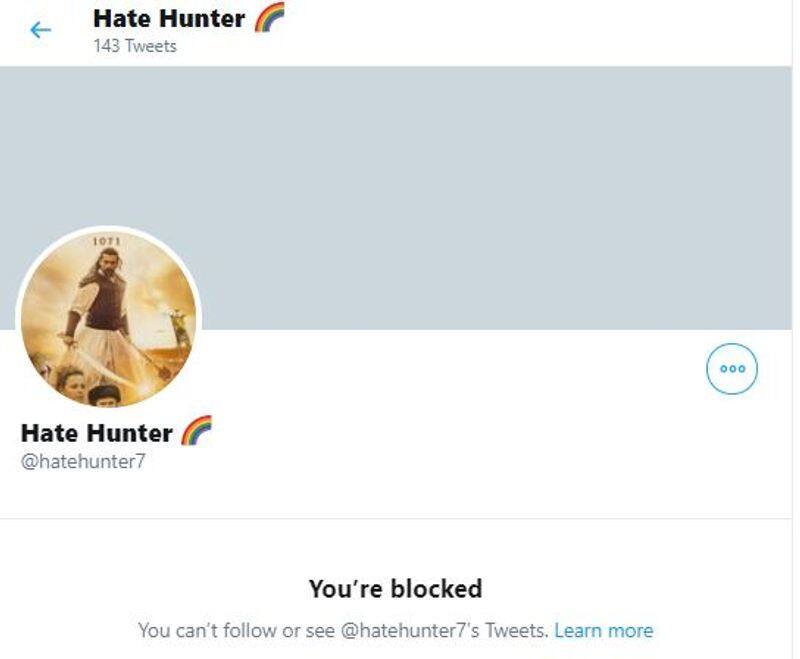 But there is nothing to worry as Madhur has archived @hatehunter7's tweet and given it to us.
 
@hatehunter7 has reported about a person by name Arvind Bhandare who works in Oman.
We produce the screenshot here.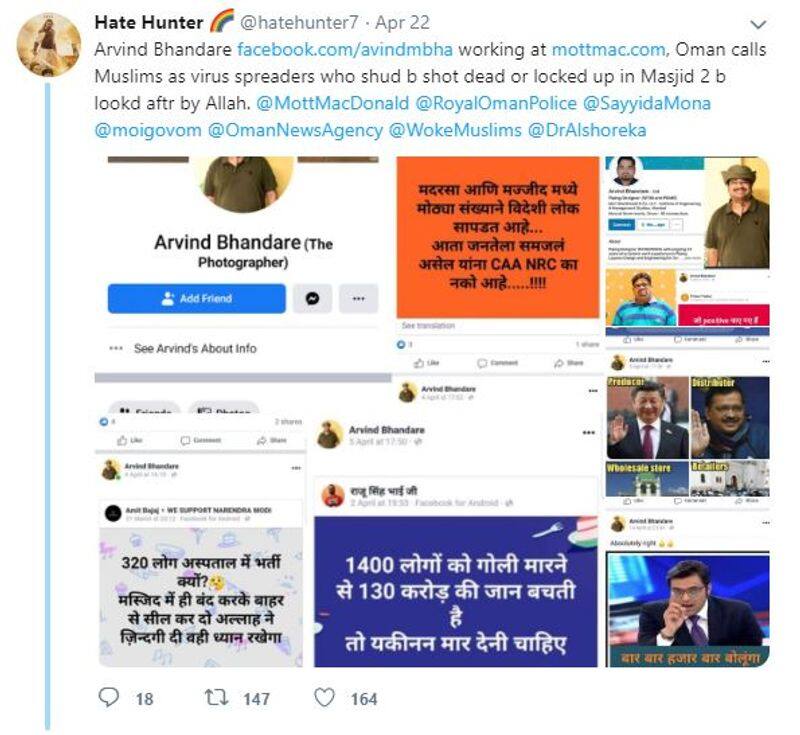 He had even put out his information on Linkedin.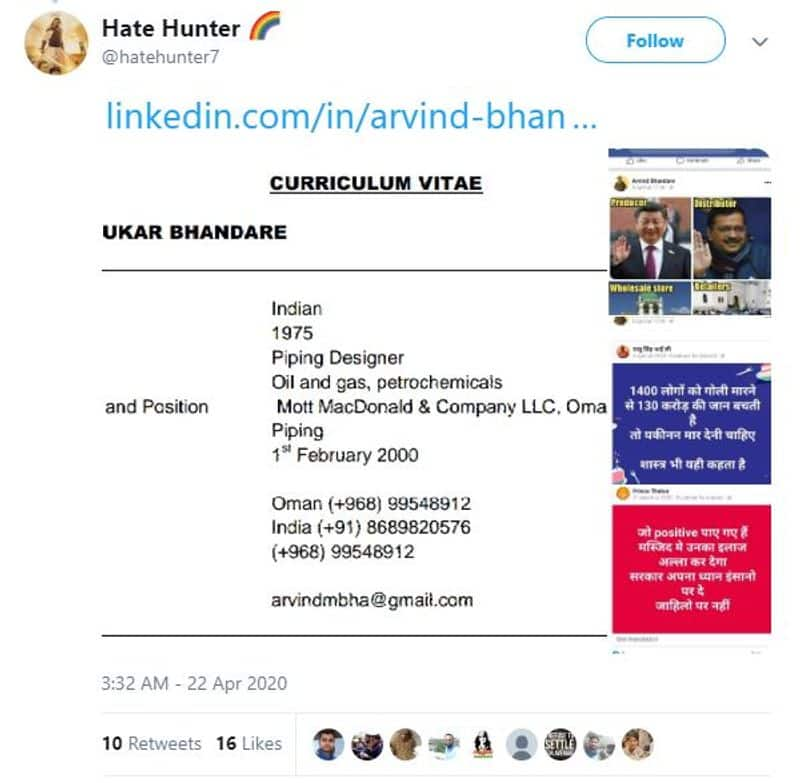 Well, as the information was given to us, we learnt that a few users have urged him to be mass reported and brought to book.
In our series continuing to expose doxxers, we have come across many of them who have not thought twice or minced words in reporting Indians abroad.
What hurts any sane-thinking individual is how their right to express their freedom of speech or expression has been made fun of by those doxxers who sit in India or abroad and resort to such cheap behaviour.
As per Indian justice system, these doxxers can be booked and punished under different sections of various laws.
Moreover, when such twitter users like the one who has been exposed in this article have the guts to make the private life of an individual, why can't they be brave enough to come out in the open and face the world?
To sit behind a cloak and fire bullets at innocent citizens and then, to block us reeks of not just hypocrisy but also of fear that has made a place in their hearts.
While such publicization of private lives continues, it is the victims who continue to suffer.
 
 
Read Exclusive COVID-19 Coronavirus News updates, at MyNation.
Last Updated Apr 27, 2020, 1:31 PM IST