The UPA government's negotiations with France for Rafale fighter planes had a Robert Vadra episode, the BJP alleged with specific details on Tuesday
New Delhi: In the fiercest counter-attack on Rafale case so far, the BJP today tore into Congress president Rahul Gandhi's brother-in-law Robert Vadra for his links in the failed UPA-era fighter deal. BJP spokesperson Sambit Patra lashed out at Vadra over his connection with notorious arms dealer Sanjay Bhandari, who was eyeing the Rafale pie during its negotiations with the UPA government.
"Jijaji (Vadra) will not be spared," Patra said.
Congress is still to come up with a response on specific allegations against Vadra.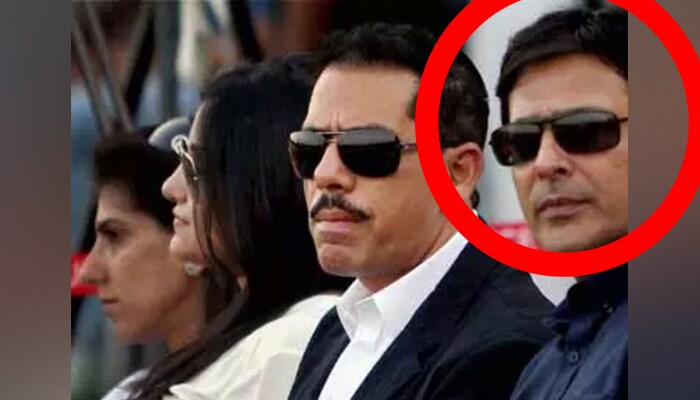 Who is Sanjay Bhandari?
He was a man who started small, dealing in imported cars. But his proximity to Vadra changed his fortune and in 2008 he became an international arms dealer and formed Offset India Solution (OIS) group. In 2016, agencies found highly sensitive defence documents at his Delhi premises during a raid. The Modi government booked him under the Official Secrets Act and banned his company from taking part in any defence business. Currently, he is on the run. He is alleged to have leaked sensitive defence information to influence defence deals.
Vadra's Rafale links
"Sanjay Bhandari's company OIS created a joint venture with Rafale to become an offset [Indian] partner of Dassault, the makers of Rafale. Dassault was under tremendous pressure to accommodate the company. When they found out the shady deals of Bhandari, they backed off. Only because the commission wasn't managed for Vadra and 10 Janpath, they (the Congress government) played with the security of this country for ten long years. The squadron strength was depleting only because of this?", comes a strong and the most direct political charge on Congress by the BJP.
HAL narrative exposed
Then matter didn't end there. The BJP raked up Pilatus aircraft deal that was accommodated by changing requirements. "Guess who was the contender of Pilatus? It was Hindustan Aeronautics Limited (HAL). UPA shelved plans of HAL to produce indigenous aircraft so that Pilatus could come into the picture," alleged BJP, puncturing the narrative set by Congress and its President Rahul Gandhi over the past few months that the Modi Sarkar allegedly favoured Ambanis over state-owned HAL.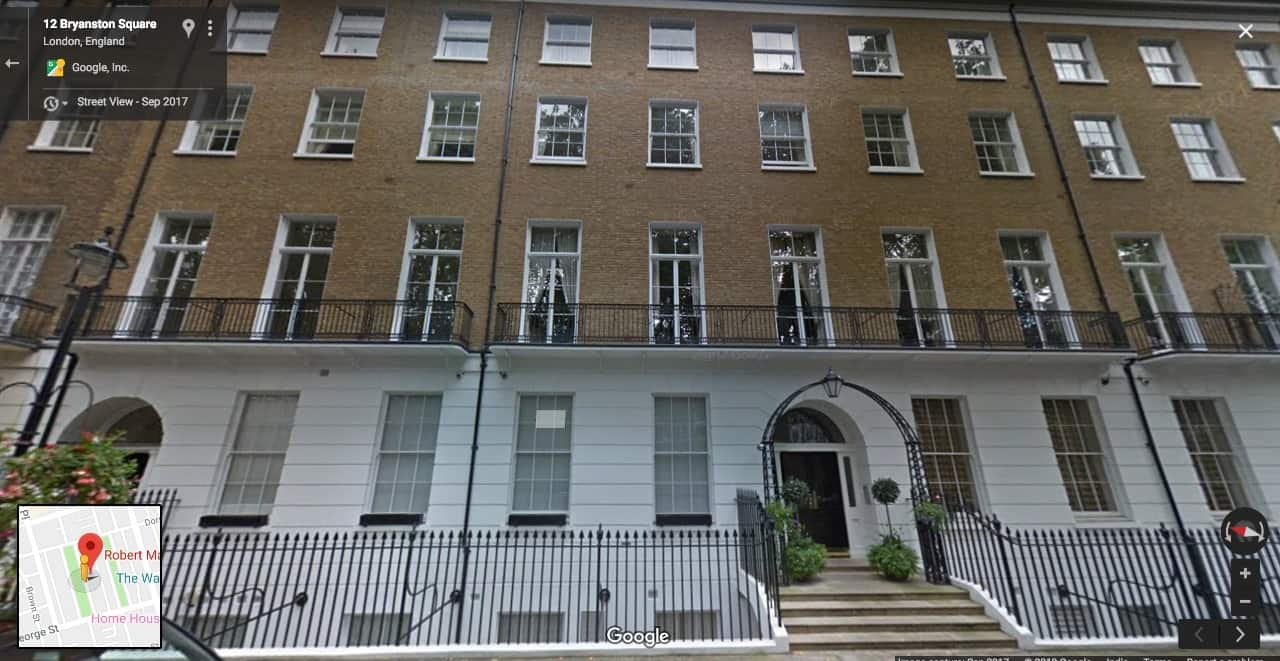 Gifts for Vadra?
In a full-frontal attack, Patra alleged that Bhandari, through his business associate Sumit Chaddha, had given a luxurious flat to Vadra worth Rs 19 crore. BJP went into specifics this time, giving out the exact address of the flat: 12 Ellerton House, Bryanston Square.
Patra hit out, "It was refurbished as well. 35000 pounds was spent to refurbish it. The matter was discussed between Chaddha and Bhandari. These are the people who raise finger at our Prime Minister."
Then came the bombshell. BJP quoted a newspaper to state 1 million Swiss francs was paid back as a bribe to favour Pilatus, an aircraft company that Bhandari was pitching on behalf of. He allegedly received the amount in his Standard Chartered bank account no 52105058250.
Patra added: "2.5 lakh Swiss francs was paid on  August 25, 2010, and 7.50 lakh Swiss francs on October 2010. The money was handed over to Vadra by Bhandari."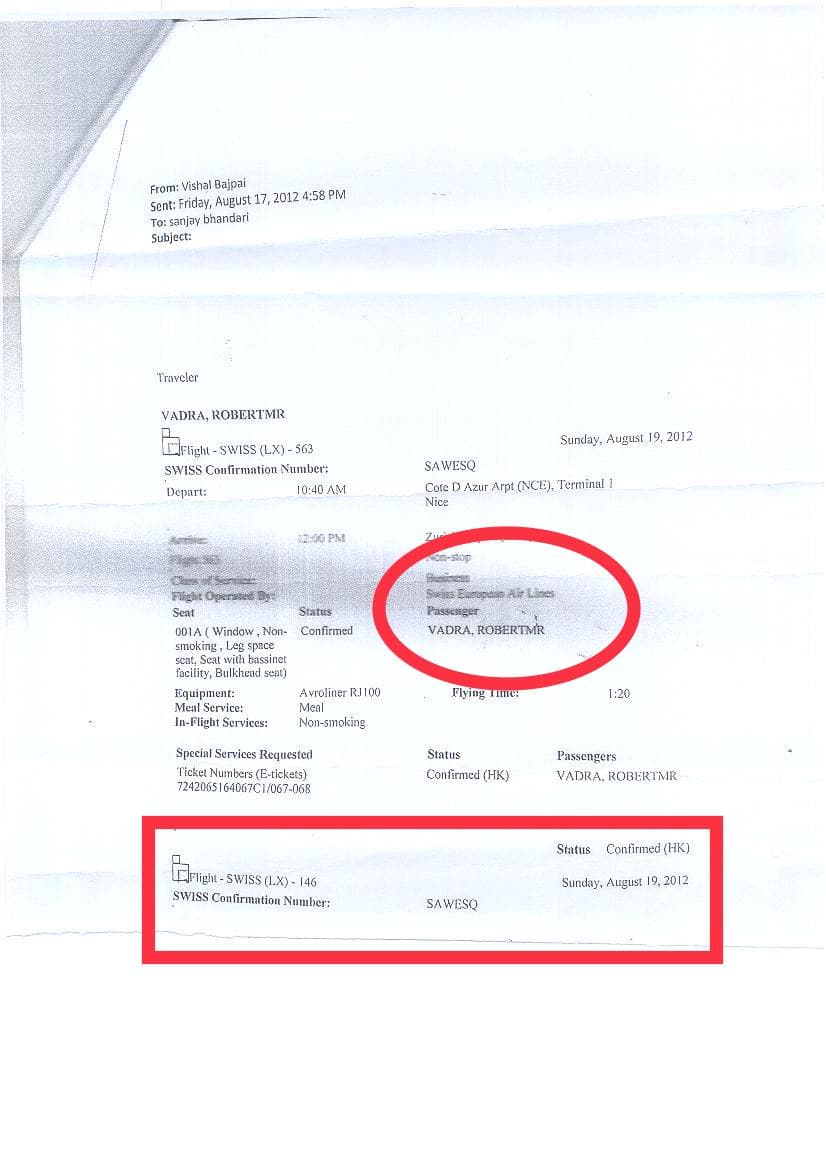 Patra gave details of Vadra's travels to Zurich as well: "Bhandari sent two tickets to Vadra from the email deltabhandari@hotmail.com. He sent two tickets in the same month, August. Each ticket cost him Rs 8 lakh. I don't know how can a ticket cost so much. It's said it's a bassinet ticket. I have no idea what a bassinet is. Only the rich know. The first mail is sent on August 7, 2012, and he travels on August 13, 2012, on flight EK-71 with confirmation number EMTVB." The second flight was booked on Swiss flight LX-563 to Zurich, the financial capital of Switzerland.
"He wouldn't have travelled just like that. Rahul Gandhi must answer. He must answer standing in the middle of the road," Patra said.
Counter-offensive
The BJP has been answering on technical terms on the Rafale allegations made by the Congress so far. It has for the first time attacked so fiercely. It's a clear shift of strategy by the BJP. And who better to target the man who is directly linked to the Gandhi family, Vadra, already being investigated in land scams.
Gloves are off and 2019 is round the bend.
Read Exclusive COVID-19 Coronavirus News updates, at MyNation.
Last Updated Sep 25, 2018, 8:01 PM IST