Aksai Chin is part of Jammu and Kashmir, which the Chinese had occupied during the 1962 war. However, Namaste England decided to chop it off from the map displayed in its poster
As the nation celebrates its 72nd Independence Day, Bollywood seems to give two hoots about the defenders of the country, who have laid their lives for the motherland without even thinking twice. 
After the poster of Namaste England, starring Parineeti Chopra, came out, the nation is left in utter disbelief. The poster shows the India map but without the Aksai Chin.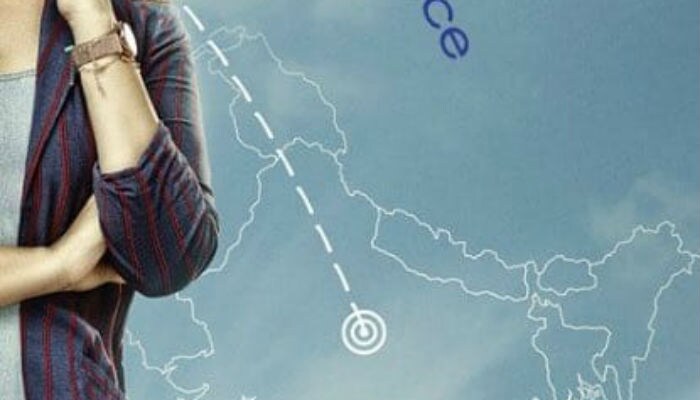 Aksai Chin is part of Jammu and Kashmir, which the Chinese had occupied during the 1962 war. But it has been the stated position of the government of India that Jammu and Kashmir, including Pakistan occupied Kashmir and Aksai Chin, is an integral part of India.
The movie, which is set to release on October 18 this year, may run into legal tangles as the misrepresentation of India's map is a punishable offense under Criminal Law Amendment Act 1961.
Looks like makers of Namaste England are planning for a China release and so cut off the Aksai Chin region from India map to not offend Chinese people. pic.twitter.com/DG3qlEd0Op

— Od (@odshek) August 14, 2018
Shockingly, it is still visible on Parineeti Chopra's Twitter timeline and also on Anil Kapoor's timeline. Also, there has not been any apology issued by either the actors or the film makers. 
Going the distance for love is always a good idea! #NamasteEnglandPoster@NamasteEngFilm @arjunk26 @ParineetiChopra @RelianceEnt @PenMovies #VipulAmrutlalShah @jayantilalgada @sonymusicindia #BlockbusterMovieEntertainers pic.twitter.com/pG8r2ItERA

— Anil Kapoor (@AnilKapoor) August 14, 2018
Unfortunately, this is not the first time that Bollywood made such a goof up, which is not only condemnable but against the nation. 
Earlier Amazon Web Services (AWS) also faced backlash after it came up with a brochure for their Global Summit in Mumbai, which had a map with a section of Jammu and Kashmir missing.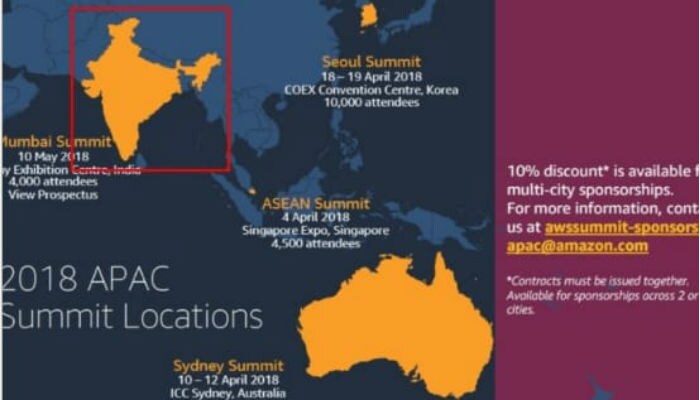 This year so far 25 army personnel have been martyred while protecting the nation. The soldiers who are deployed at Siachen, which is the world's highest battle ground at 12,000 feet, endure several hardships. They get completely cut off from any kind of civilisation and have to spend days in extreme temperature, often as low as -60 degree centigrade. 
As citizens of India, do you think it is fair on the part of Bollywood actors to disrespect the land, which these soldiers are trying to defend with the last drop of their blood? How long can we allow the film industry to take the nation for granted?
While Namastey England's director Vipul Shah remained unavailable for comment, an insider reveals, "Somebody from the designing team's office put out the wrong Namastey London poster by mistake where that portion was missing. This was not the final file. But now the clearing up has happened and everyone from Arjun to Parineeti has changed and put up the correct poster with proper India in it."