Aiming to bring parity with the civil services and improve career prospects of its officers, the Indian Army is planning to abolish the rank of Brigadiers and looking to ensure that majority of its officials retire at the rank of Major General—equivalent to Joint Secretary in the government of India
Indian Army is planning to abolish the rank of Brigadiers. The measures have been suggested by the Army's adjutant general's branch in the long-awaited cadre restructuring of officers in the force under which it is suggested that direct entry of junior commissioned officers will also help in the shortfall of officers in operational units, as first reported by MyNation.
"All officers fulfilling the laid down benchmarks to be promoted to the rank of Colonel… Brigadier's rank to be abolished while officers to be promoted to the rank of Maj Gens (major generals) in 26 years of service," an Army note on officer cadre restructuring said.
Army officials at the junior ranks are very happy with the proposed changes as this will not only do away with the decades-old grudge that all Indian Administrative Service officers retire at least as joint secretaries while in the army, majority retire as Colonels, who are equivalent to directors in the civilian hierarchy.
Sources said with this step, the aim of Gen Bipin Rawat is to hit several birds with one stone as this will address the issue of resentment over denial of non-functional upgrade to services' officers, do away with stagnation at lower ranks, do away with shortage of officers at lower levels and increase command tenure of officers at brigade, division and corps level.
As per the proposal, the entry-level officers will get the rank of lieutenant in the last year of training in the Indian Military Academy while he would become a captain right at joining regular service.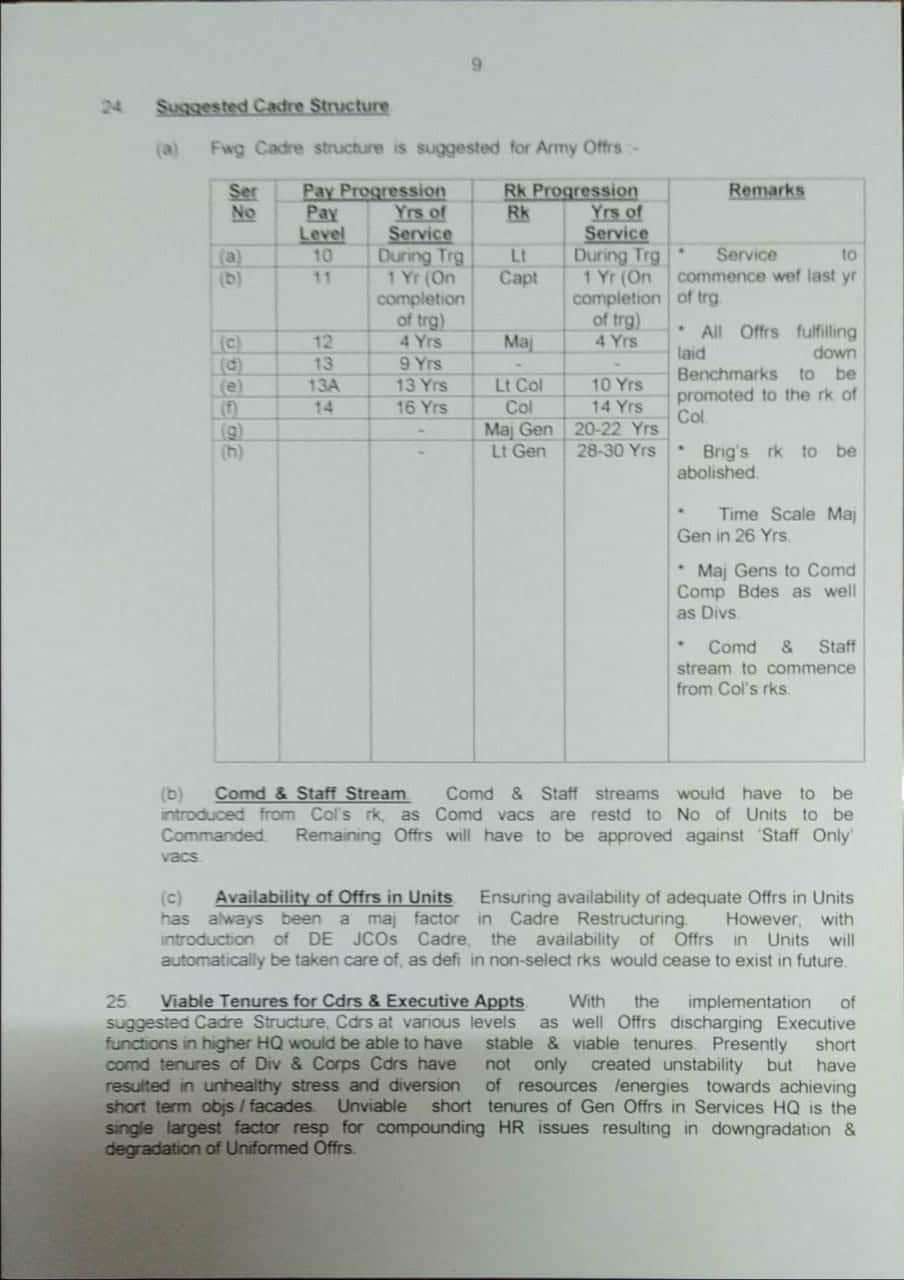 He or she would become a Major after four years of service against the six years of service required now. Instead of the requirement of 13 years of service for lieutenant colonel rank, they would attain the rank after 10 years of service.
The lieutenant colonels who satisfy the parameters as laid down would be eligible to become colonels after 14 years of service. Having served between six and eight years as a colonel, an officer would get to become a major general at 20-22 years of service in selection rank. Colonels would become time-scale major generals after 26 years of service.
Major generals would then get to become lieutenant generals after 28-30 years of service. This would bring the Army's lieutenant generals on par with the civil services where an IAS officer becomes an additional secretary after almost 28-30 years of service.
Read Exclusive COVID-19 Coronavirus News updates, at MyNation.
Last Updated Jul 17, 2018, 12:12 PM IST